BREAKING: Tears, Lamentation as 2 People Died, 37 Others Injured in Abuja
Two people have reportedly died while 37 others sustained injuries when a two-storey building collapsed at Nigeria's capital on Thursday morning
The affected building was located at Lagos Street in the Garki Village, in the Garki area of the FCT
This comes days after Nyesom Wike, the new minister of the FCT, vowed to demolish buildings that were illegally built
Garki, Abuja - Abuja residents were thrown into mourning in the early hours of Thursday, August 24, as a two-storey building collapsed.
According to Daily Trust, the incident happened at Lagos Street, Garki Village, in the Garki area of the FCT.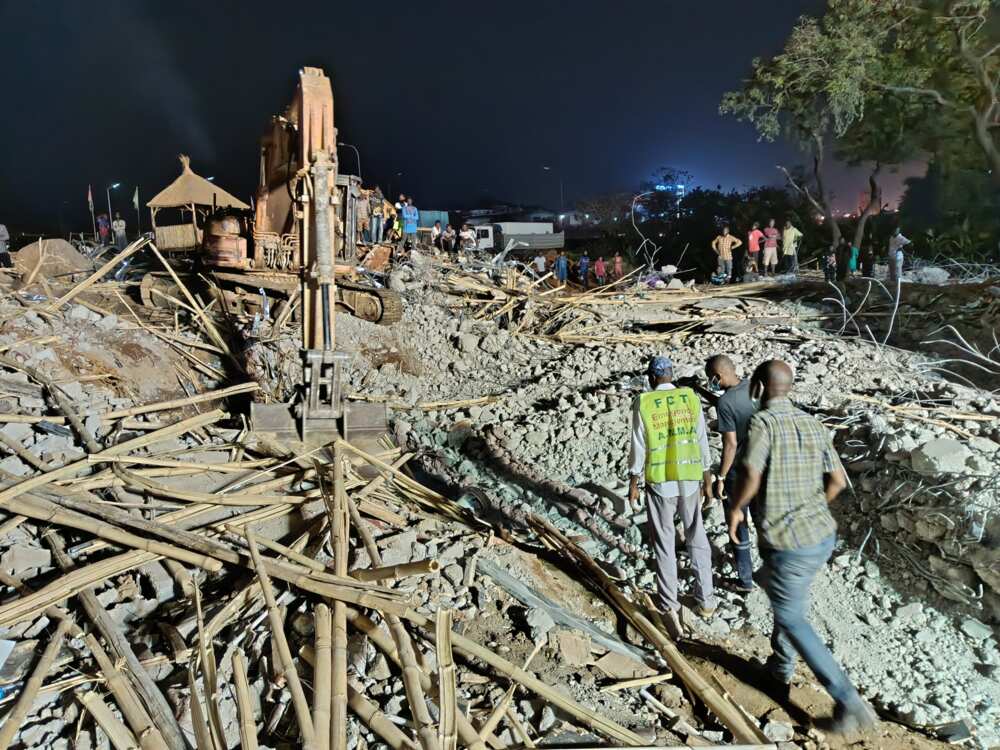 In a tweet by NTA, two persons died while 37 others were injured in the early hour tragedy.
Many feared dead in Abuja building collapse
Rescue operation was reported to be ongoing, and the 37 injured persons have so far been moved to the hospital.
Ikharo Attah, an aide to Mohammed Bello, former Minister of the Federal Capital Territory (FCT), also shared this.
Attah, in the social media post, shared a video of the tragic scene, adding that two people were confirmed dead.
Eyewitnesses have been sharing their experiences on social media but no official statement on the issue yet as of the time of this report.
Wike threatens to demolish buildings in Abuja
The incident comes days after President Bola Tinubu appointed Wike, the former governor of Rivers State and a chieftain of the Peoples Democratic Party, as the minister of the Federal Capital Territory.
On his assumption to the office on Monday, August 21, the minister vowed to demolish illegally built buildings and insisted on working with the Abuja master plan.
It was also rumoured that Wike had marked about 6,000 buildings for demolition in the capital city, but the minister has denied the claim.
See the tweet of the building collapsing here:
"I must make sure I give you BP": Anxiety as Wike threatens directors
Legit.ng earlier reported that Nyesom Wike, the new minister of the FCT, has threatened to give directors in the FCT administration and FCDS blood pressure.
At a briefing shortly after his swearing-in, the new minister unveiled his short-term and long-term plans to fix challenges in the FCT.
He said his short-term plans include transportation, sanitation, and street lights.
Source: Legit.ng