Alex Otti's Victory: A Long Walk to Abia Liberation and Freedom by Dr. Israel Ibeleme
Editor's note: Dr. Israel Chibueze Ibeleme, CEO Israel Ibeleme Foundation, Abuja, in this opinion writes on why the recent declaration of Dr. Alex Otti the candidate of Labour Party as the governor-elect of Abia state, is a long walk to freedom.
It is no more news that Dr. Alex Otti the candidate of Labour Party, LP in the March 18, 2023 governorship election in Abia state emerged winner, but what was the news was the avoidable and unnecessary stalemate some unscrupulous elements caused thereby hitting the polity and created tension in the God's own land for almost 4 days until the Independent National Electoral Commission INEC heed to calls from well meaning Nigerians and allowed will of the people prevailed.
For 24 years precisely, since 1999, Abia was subjected to a pathetic state due to absence of servants-leaders at the helms of affairs in the state, leaders with vision and love of Abians and our dear state; and the consequences of this was adverse effects felts in every nooks and crannies of the state with an alarming tolls on human capital development, decay infrastructures, deplorable roads etc.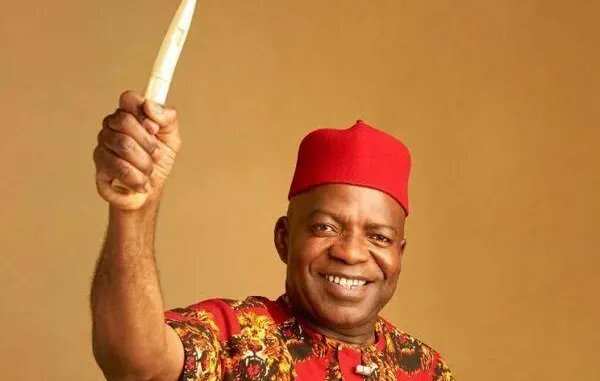 These were few that bolstered and spurred Abians to en masse hit their polling units on the 18th of March 2023 to exercise their civic duty to their beloved candidate- Alex Otti whom they believed as the right man to lead the state to a desirable path of growth and development.
Abians can now heave a sigh of relief that at long last, they have been liberated and freed from the clutches of few individuals that held out dear state in bondage and personalized our commonwealth.
Indeed, It was a long walk to freedom.
I salutes every Abian that contributed towards this victory and also urge all to join hands with the incoming administration in the difficult task to set our state on the path of greatness. It is a difficult task however, with the support and understanding of all, Abia shall be great and become a pride of all for all.
Disclaimer: The views and opinions expressed here are those of the author and do not necessarily reflect the official policy or position of Legit.ng.
Your own opinion articles are welcome at info@corp.legit.ng— drop an email telling us what you want to write about and why. More details in Legit.ng's step-by-step guide for guest contributors.
Contact us if you have any feedback, suggestions, complaints, or compliments.
Source: Legit.ng