Money Crises in Nigeria: "Cash Swap, Withdrawal Limit Policies Must Be Revised", CNG Insists
The federal government has been asked to reverse the cash withdrawal limit policy imposed the the CBN
This call was made by the Coalition of Northern Groups who insisted that CBN governor Godwin Emefiele that is already pushing the nation to the brinks
The insistence of the CBN governor on a short deadline for the naira swap and limit for cash withdrawal was described as insensitive and irrational
The Coalition of Northern Groups has restated its demand for the immediate reversal of the cash withdrawal limit policy of the Central Bank of Nigeria and the time set for the exchange of old naira notes saying Nigerians should no longer be expected to continue to tolerate the high handedness of the Governor of the CBN, Godwin Emefiele that is already pushing the nation to the brinks.
A statement by CNG spokesperson, Abdul-Azeez Suleiman, made available to Legit.ng, described the insistence of the CBN governor on a short deadline for the naira swap and limit for cash withdrawal as insensitive, irrational, unthoughtful and a clear recipe for disaster.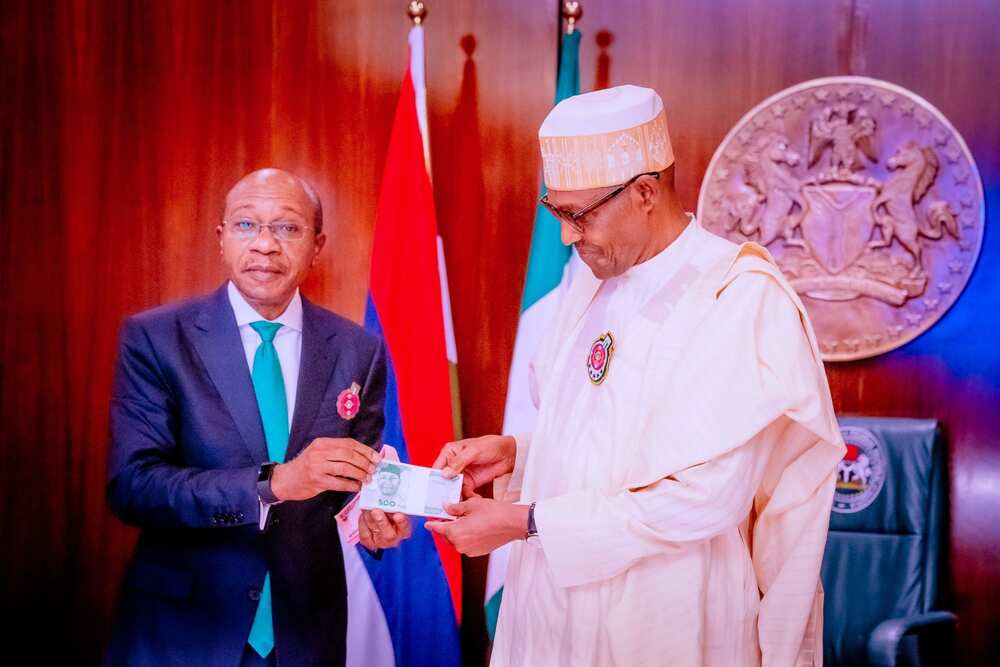 He said:
"The CNG finds it curious that an individual appointee of government would assume such arrogant lager than life status to push harsh difficult conditions on an entire nation just to achieve his personal desires.
PAY ATTENTION: Follow us on Instagram - get the most important news directly in your favourite app!
"It is important for Emefiele to begin to accept the reality that no one owns Nigeria and Nigerians and that the nation is angry and would not be expected to tolerate, accommodate or condone destructive actions by officials who choose to play God."
CNG warned that there is already a raging national anger over the mass sufferings brought about by the new regime of economic policies that are clearly not working.
He added:
"It is the peak of official impunity to insist on the imposition of and implementing a financial policy in an unstable economic environment that lacks the necessary infrastructure to operate it.
"Based on this, the CNG hereby categorically rejects in its totality any further attempt to throw the nation into confusion by a single individual' rigidity, whoever that individual may be. "We condemn with all our might the suspicious rigid desperation by Emefiele to implement these policies without ensuring the intensification of public enlightenment about the cashless system so that everybody will be acquainted with the system, since there is a high rate of illiteracy.
"We reject these ignoble policies sought to be imposed on Nigerians without government providing uninterrupted power supply and adequate communication link. 'The imposition of these policies without addressing the issue of network failure is also suspicious, smacks of a hinden agenda and therefore unacceptable."
Bandit leader flaunts new naira notes in video as CBN expects N4.18bn ransom in old notes in banks
Meanwhile, a bandit kingpin, Kachalla Baleri, intimidating Kaduna communities has released a video showing him displaying the newly redesigned naira notes.
In the video posted on social media, the terrorist could be seen alongside armed men showing off N1,000 and N200 naira notes.
The kingpin claimed to have used some of the new notes to buy ammunition and said only God knows the amount of new naira he has stored in sacks.
Source: Legit.ng