IGP Alkali Orders Arrest, Prosecution of Persons Selling New Naira Notes
Persons, or groups found selling the new naira notes issued by the Central Bank of Nigeria will be arrested and prosecuted
This is the latest order from the Inspector-General of Police, Usman Baba Alkali on Friday, February 3
According to the police chief, the directive is in line with the statutory provision of the CBN Act of 2007
FCT, Abuja - The Inspector-General of Police, Usman Baba Alkali has issued a stern directive for the apprehension and prosecution of persons selling or abusing the naira notes issued by the Central Bank of Nigeria.
As reported by the The Punch, IGP Alkali directed the Deputy Inspector-General of Police in charge of the Force Criminal Investigations Department and the Assistant Inspector-General of Police in charge of the Force Intelligence Bureau to place officers and men of the department and the bureau across the nation on high alert to carry out the directives.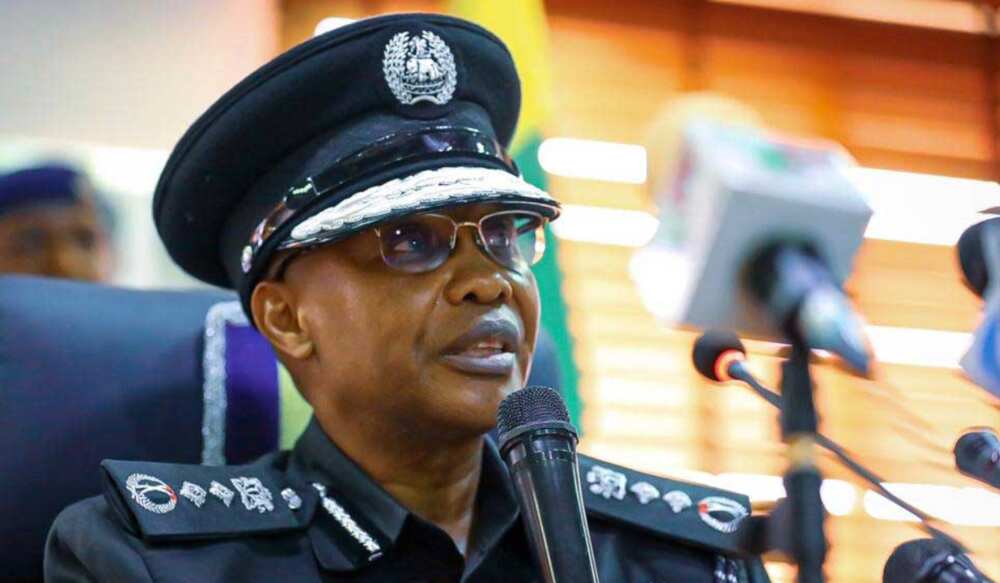 The police chief noted that it was in furtherance of the federal government's policy and drive to uphold the provisions of the CBN Act, 2007, and dignify Nigeria's currency.
The police spokesperson, Olumuyiwa Adejobi, revealed this in a statement issued on Friday, February 3.
IGP orders full enforcement of directives
The IGP similarly charged all supervisory AIGs and Commissioners of Police in charge of police commands and formations to carry out full enforcement of the provisions of Sections 20 and 21 of the CBN Act, 2007 which criminalizes amongst other things the hawking, selling or otherwise trading.
The statement reads:
"And also the spraying of, dancing or matching on the Naira notes, falsifying or counterfeiting of bank notes, refusal to accept the Naira as a means of payment, tampering with the coin or note issued by the CBN."
Adejobi further noted that the IGP reiterated the mandate of the NPF to enforce all laws and regulations without any prejudice to the enabling Acts of other security agencies.
The statement also urged that:
"All and sundry to cooperate with the police as it brings the long arm of the law to bear upon all violators of the provisions of the CBN Act, and other extant statutes in Nigeria, with a view to having a well-policed society in all ramifications within the country."
Naira redesign: Currency hawkers thriving at popular northern motor park, sell new notes at exorbitant rates
Meanwhile, the scarcity of the new naira notes is causing a high rise in mint vendors selling the newly redesigned naira notes at exorbitant rates.
Checks revealed that some mint vendors at the Dadi Motor Park, Sabon Gari-Zaria, Kaduna State are now selling on the high side.
It was gathered that they now sell the new N200 notes for N30k; N500 notes for N70k and N1000 notes for N130k.
Source: Legit.ng