New Revelations As Lawmaker Accuses CBN Governor of Trying To Scuttle 2023 Election, Raises Allegations
Alhassan Doguwa has accused Godwin Emefiele of working to scuttle the chances of the ruling party at the 2023 polls
The lawmaker hinted that Emefiele was bitter because of his failed bid to contest the APC's presidential ticket
Going further, he added that the deadline extension by the president goes to confirm that he wasn't fully briefed on the implications of the naira redesign
President Muhammadu Buhari into agreeing to the naira redesign policy of the Central Bank of Nigeria (CBN)..
This is the believe of Alhassan Doguwa, the majority leader of the house of representatives. He disclosed this in an interview Monday, January 30.
Going further, he added that the reasons given for the policy at this time are not satisfactory.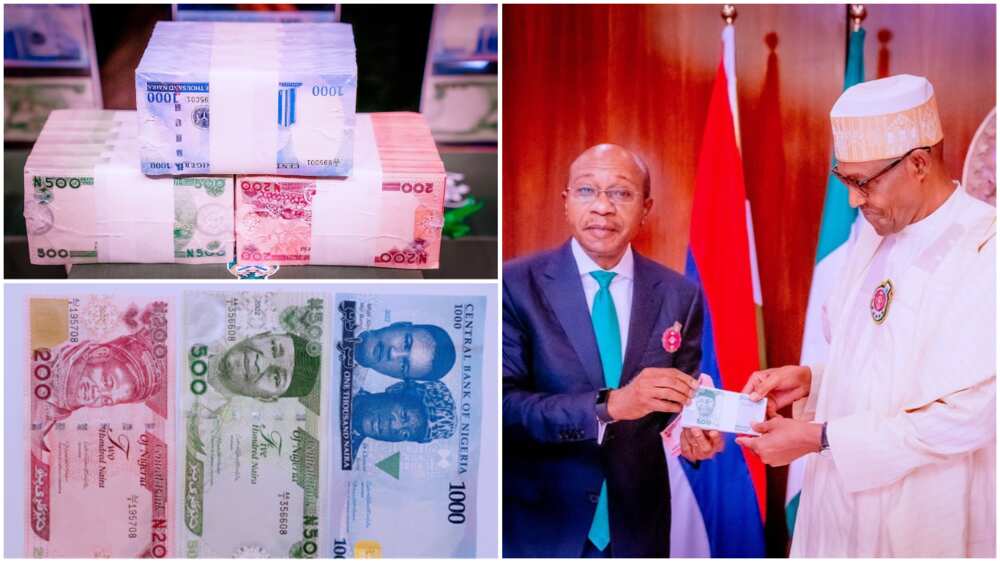 Emefiele had asked Nigerians to deposit their old notes before January 31, 2023, when they would cease to be legal tender.
Speaking on the development, Doguwa said the 10-day extension is "inconsequential" and a "mere gimmick" of the CBN governor.
"Taking this process as this moment is not only detrimental to the economy of the country, it will be detrimental to the security of the nation and the forthcoming elections," the lawmaker said.
"Why at this time? Except if they have other peculiar reasons. For someone who wanted to be president and wanted to even purchase form for nomination and did not get it, I won't be surprised if the CBN governor is not trying to get a second chance to undermine or scuttle the process of election. This is quite possible.
"This is my personal suspicion. I believe that a good number of my party members have this suspicion – justifiable.
"Every reasonable Nigerian can come up with this analysis that why engaging in redesigning of the naira when you have less than 30 days to the election.
"It is political. It is not even about our presidential candidate. It is about the entirety of those running elections in the APC as a ruling party.
"Perhaps when the president is presented with misleading briefing that is not quite express to even understand the implications therein, then, definitely, the president is bound to act in wrong direction. That is my suspicion and that is my own understanding.
"It goes to confirm that if the president was actually briefed initially of the implications and outcome of the naira redesign, he won't have come out again to say let us extend it by 10 days."
Source: Legit.ng