New Naira: CNG Hails Supreme Court, Warns FG, CBN to Respect Verdict
The federal government has been asked to respect the Supreme Court's verdict concerning the CBN's cashless policy
The demand was made by the Coalition of Northern Groups which described the policy as harsh on citizens
The warning comes amid reports that AGF Abubakar Malami has asked the apex court to dismiss a suit challenging the CBN's naira redesign policy
FCT, Abuja - The Coalition of Northern Groups (CNG) have welcomed the Supreme Court ruling halting the implementation of the Friday, February 10 naira swap deadline.
The groups also warned the Central Bank of Nigeria (CBN) and the federal government to respect the order of the court.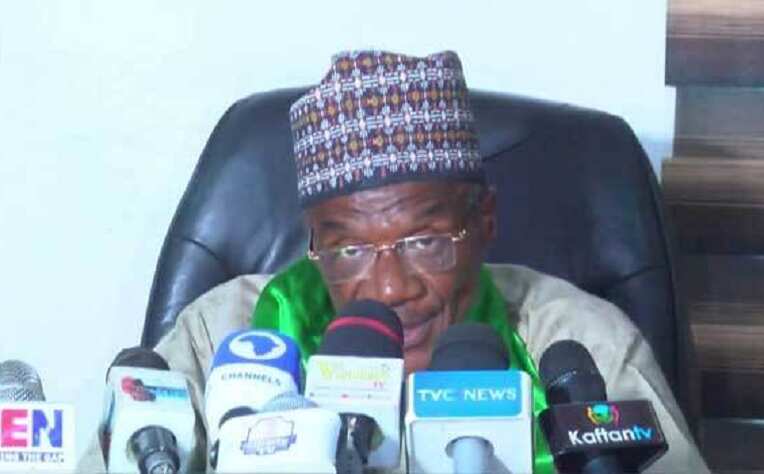 CNG also hailed the governors of the 36 states for standing on the side of the Nigerian people over the CBN's policies, arguing that it has subjected the masses to severe pains.
The CNG spokesperson, Abdul-Azeez Suleiman, on Wednesday, February 8, said:
"With the ill-advised ratification of a regime of harsh economic policies, added to a lingering fuel crisis, the current administration has inadvertently acquired the reputation of being the worst in the history of our nation."
The group further alleged that a cabal has dragged the CBN into partisanship, and come up with policies that end up making life difficult for Nigerians
This policy, CNG noted, is aimed at achieving dubious political goals; and designed to weaken the northern region.
Suleiman added:
"We appreciate the caution that the fight against corruption must be isolated from partisan influence, but under no circumstances should it be compromised."
FG asks Supreme Court to dismiss northern states' suit on old naira notes deadline
Meanwhile, the federal government, through the Attorney General of the Federation, Abubakar Malami, has asked the Supreme Court to dismiss the suit filed by state governments challenging the CBN's naira redesign policy.
Three northern states, Kaduna, Kogi and Zamfara states, had sued the government over the naira redesign policy.
However, Malami on Wednesday, February 8, asked the apex court to dismiss the suit on the ground that it lacks jurisdiction to hear it.
Supreme Court stops old naira notes deadline implementation
The AGF's suit came hours after the Supreme Court granted a request by the three state governments for an order temporarily halting the CBN's plan to end the use of the old currency notes.
A seven-member panel of the court issued an order of interim injunction halting the plan by the CBN to end the use of the old naira notes as scheduled.
The court then adjourned the hearing of the main case until Wednesday, February 15.
Source: Legit.ng