Lagos University Lists 13 Unwanted Dressing Styles Among Students
Lagos state university students will not be allowed to enter the classrooms if their dressings are not appropriate
This follows a guidelines released to lecturers and students by management of the respected university
The management frowns at clothes revealing sensitive parts of the body, particularly by ladies, wearing tattered, dirty jeans among others
The authorities of the Lagos State University (LASU) Ojo have instructed all its lecturers to ensure they don't allow any student who dresses indecently into the classrooms.
The university insisted that any student who flouts the rules would not only be allowed into lecture rooms, Tribune Newspaper reports.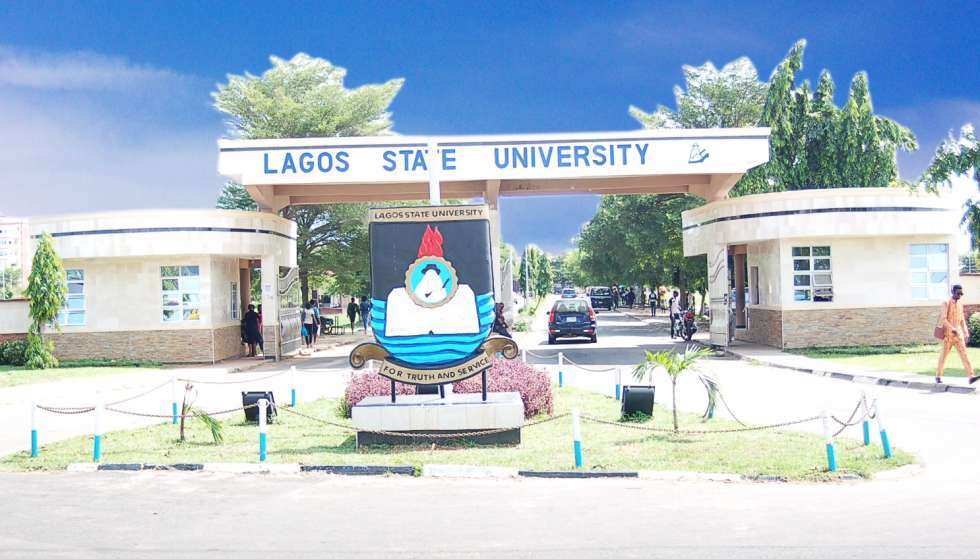 Here is a list of the unwanted dressing
Wearing transparent dresses
Mini and skimpy skirts/dresses, and other clothes revealing sensitive parts of the body, particularly by ladies, wearing tattered, dirty jeans with holes or obscene subliminal messages
wearing of "baggy", "saggy", "yansh", "asss level", and any other form of indecent trousers
Wearing of tight-fitting apparels, shirts and tops with obscene, obnoxious or seduCctive inscription
Wearing shirts without buttons, improperly buttoned, rolling of sleeves or flying collar;
Wearing of face caps or complete covering of face (very dark glasses)
Piercing of body and tattooing
Wearing of earrings and necklace by male students
Wearing of nose ring, very big dropping earrings and necklaces by students.
Wearing distractive knocking shoes like stiletto heels to lecture rooms and the library
Plaiting, weaving or bonding of hair by male students
Wearing slippers
Wearing lousy, unkempt, extremely bogus hair or coloured artificial hair, brightly tinted hair/eyelashes/brown, fixing of long eyelashes, artificial dreadlock, as well as fixing of long nails.
Nigerian top university trends as list of 37 offenses and their consequences resurfaces
Meanwhile, a list of offenses and consequences alleged to be imposed by the University of Maiduguri on fresh and returning students is trending on social media.
The said list has been online since 2022 and as the institution returns for another semester, students on Twitter have started referring to to the document.
Following the the trending list, students on Twitter have given different names to the institution. Some insisted that the measures deployed by the university is at best extreme.
Source: Legit.ng