BREAKING: Tension as DSS Arrests Tukur Mamu's Father-In-Law
The Department of State Services (DSS)' investigation of the embattled bandits' negotiator, Tukur Mamu, has taken a new twist
This is as the secret police arrested Mamu's father-in-law, Abdullahi Mashi, on Thursday night, September 9
Mamu and four members of his family had earlier been arrested at the Malam Aminu Kano International Airport after they were deported from Egypt
FCT, Abuja - The Department of State Services (DSS) on Thursday night, September 8, arrested Abdullahi Mashi, the father-in-law of the embattled bandits' negotiator, Tukur Mamu.
Daily Trust reported that the operatives of the secret police also visited the house of Mamu's brother-in-law, Ibrahim Tinja.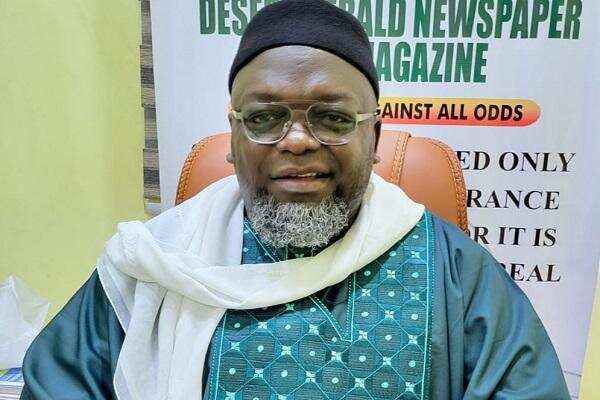 Mamu and four members of his family were arrested at the Malam Aminu Kano International Airport on Wednesday, September 7, after they were deported from Egypt at the request of Nigeria's intelligence agencies.
The publisher of Desert Herald newspaper was said to be travelling to Saudi Arabia for the lesser hajj together with his two wives, his eldest son, Faisal Mamu and brother-in-law, Ibrahim Tinja.
While Mamu's wives have been reportedly released, the publisher, his son and brother-in-law are still in custody.
Tukur Mamu: Mouths agape as DSS reveals incriminating materials found in bandits' negotiator's possession
Earlier, Legit.ng reported that the DSS on Thursday, September 8, revealed that it found some incriminating materials in Mamu's home and office.
Mamu, who is known as the spokesperson of the popular Islamic scholar, Sheikh Ahmed Gumi, is a lead negotiator for the release of some hostages abducted during the Kaduna-bound train attack.
In a statement, Peter Afunanya, the spokesperson of the DSS, revealed that military accoutrements, large amounts of different currencies and financial transaction instruments were found in his home.
Alleged N2bn ransom racketeering: More details about why DSS arrested Mamu emerge
Mamu was arrested by security operatives in Cairo, Egypt for his alleged involvement in collecting ransom and taking same to terrorists in exchange for kidnapped victims, another report has stated.
Security sources said that beyond his relationship with insurgents in Nigeria, Mamu was also arrested because of his "strong ties with a terror group in Sinai area in Egypt".
Sinai Peninsula is the northeastern extremity of Egypt and adjoins Israel and the Gaza Strip on the east.
Source: Legit.ng