BREAKING: No Hope for Nigerian Students as ASUU Extends Strike
Nigerian students in tertiary institutions will have to stay away from classrooms for a much longer period
This is as the Academic Staff Union of Universities (ASUU) on Monday, August 29, decided to extend the strike again
ASUU made the decision following its National Executive Council (NEC) meeting held at the Abuja University
Abuja - Despiting downing tools for close to 200 days, the Academic Staff Union of Universities (ASUU) has decided to extend its nationwide strike.
The extension of the industrial action was a decision taken after the ASUU's National Executive Council (NEC) meeting at the University of Abuja on Monday, August 29, The Punch reports.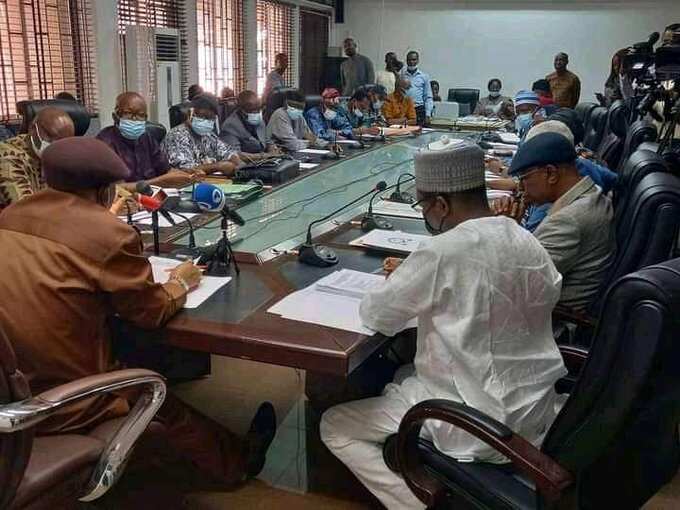 Vanguard gathered that the meeting which ended on Monday started on the night of Sunday, August 28.
A social commentator, Saddam Yayo Dens, who reacted to the news sympathised with ASUU and opined that the best way to solve the problem is to vote for someone who loves education in the next presidential election.
Dens' words:
"I feel Asuu but this is too much for youths in schools.. I think you have to resume and 2023 vote for a man who loves education that is the only way this problem can be stopped in Nigeria. Vote wisely."
ASUU strike: UNILAG, OAU, FUTA, and 4 other universities where there's mass resignation of lecturers
Meanwhile, it was gathered some of these lecturers had resorted to taking another job and going into farming, while others have resorted to travelling overseas to seek greener pastures.
Confirming this development, the chairman of ASUU, Prof Emmanuel Osodeke, told the newspaper on Sunday, August 21, that it was true that some lecturers have now quit their jobs in various public universities across the federation.
He said:
"So many lecturers are leaving to engage in farming and others; lecturers are tired of the treatment they're receiving from the government and because of this, they are looking for alternatives. So many more will leave even after the strike too.
''I pity the country; Nigeria will be the loser for it. Instead of coming to the table; look at how they will solve the issue, rather, they believe in punishing lecturers. It's so sad. Your lecturers went on strike, you believe they will become hungry and come back to beg. Many lecturers will also leave to venture into other areas; some are also looking at becoming self-employed."
NASU, SSANU suspends strike after meeting with FG
However, there was a bit of good news for university education in Nigeria amid the current crisis it is plunged into.
The leadership of NASU and SSANU had resolved to end its ongoing strike following a crucial meeting with the federal government.
The strike was suspended by SSANU and NASU on Saturday, August 20, after a brief meeting with the minister of education, Adamu Adamu in Abuja.
Source: Legit.ng