BREAKING: Court Slams Iniubong Umoren's Murderer With Death Sentence
The Akwa Ibom state high court has taken a stern decision on Uduak-Abasi Akpan, the killer of Iniubong Umoren
During a trial on Thursday, August 4, the court sentenced Akpan to death by hanging for his heinous crime
Delivering the verdict, Justice Bassey Nkanang second and third defendants, Mr. Frank Akoan and daughter Anwan-Bassey Akpan of the charges against them
Uyo, Akwa Ibom - Akwa Ibom State High Court sitting in Uyo on Thursday, August 4, convicted Uduak-Abasi Akpan for the murder of jobseeker Iniubong Umoren.
The trial judge, Justice Bassey Nkanang in his judgment also sentenced Akpan to life imprisonment for a forceful affair with the deceased, Vanguard reports.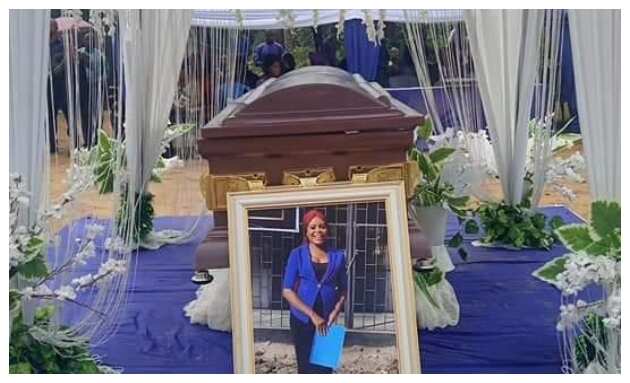 But a report by The Nation has it that Justice Nkanang was also said to have sentenced Uduak Akpan to death by hanging for his crime.
He however discharged and acquitted the second and third defendants, Mr. Frank Akoan and daughter Anwan-Bassey Akpan representatively.
Iniubong Umoren: I am ready to die with her, killer of female job seeker declares
Meanwhile, Akpan, the prime suspect in the murder of Miss Iniubong Umoren, the 26-year-old University of Uyo graduate of Philosophy, had confessed to killing her, saying he was ready to take the same punishment if found guilty.
Umoren, who was lured and eventually killed by Akpan for a phony job offer in the Uruan local government area of Akwa Ibom.
Legit.ng gathered that the suspect, Akpan, was paraded along with his father by the state commissioner of police, Amiengheme Andrew, at the state headquarters, Ikot Akpanabia, on Friday, May 14.
According to the report, there was rumour that the suspect had committed suicde in police custody to shield other accomplices.
The commissioner, who said he was "under pressure from within and outside Nigeria to reveal the truth behind the rumour," described the allegation as unfounded and blamed social media for the gaffe.
He was quoted to have said:
"I have been inundated with several calls all over the world that the prime suspect in the murder of Miss Iniubong Umoren has committed suicde in police custody."
Source: Legit.ng