Bishop Oyedepo President Buhari's Government Low, Gives Reasons
Bishop David Oyedepo has described President Muhammadu Buhari's administration as the most corrupt in Nigeria's history
Founder and President of Living Faith Church Worldwide disclosed this during a recent programme in his church
According to him, the N80 billion allegedly stolen by the Accountant-General of the Federation would be enough to meet the demands of ASUU
In what will annoy the federal government, Bishop David Oyedepo has lamented the corruption in the country.
The founder and president of Living Faith Church Worldwide also described President Muhammadu Buhari's administration as the most corrupt in Nigeria's history.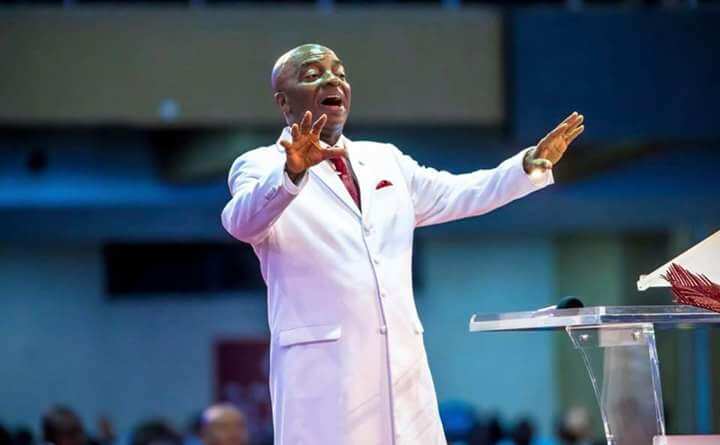 He made this known while speaking during a recent programme in his church.
According to him, the N80 billion allegedly stolen by the accountant-general of the federation, Ahmed Idris, would be enough to meet the demands of the Academic Staff Union of Universities (ASUU).
He said:
"Everything causing heaviness to people is attached to vengeance. Many children are out of school, there is nothing to pay to get them back to school. We saw some folks in Covenant University that we had to help out to graduate. First-class students can't get N30,000 to pay under this wicked, selfish, self-centered government.
"What a fight against corruption? You were all deceived. You can't be in corruption and be fighting corruption. The most corrupt regime in the history of Nigeria.
"You heard of the Auditor General… N80 billion. All they need to get the university up and running is less than the N80 billion but they are not interested because their children are not there.
"Thank you Jesus, God has a reason, the light shall be liberated. The nation shall be recused in the name of Jesus."
FG set rules for Facebook, Twitter, other online platforms operating in Nigeria
In another news, the Nigerian federal government has issued a code of practice for all online platforms operating in Nigeria.
This was disclosed in a statement issued on Monday, June 13, by Hadiza Umar, head of corporate affairs and external relations, National Information Technology Development Agency (NITDA).
Umar said the code of practice is intended to guide the operations of interactive computer service platforms/internet intermediaries.
Source: Legit.ng