Electoral Act: Nigerian Senator Reveals Why Gbajabiamila Introduced Mandatory Direct Primary
Senator Bala Ibn Na'Allah says the mandatory direct primary in the Electoral Act Amendment Bill was the idea of Femi Gbajabiamila
Na'Allah accused the speaker of the House of Representatives of including the mandatory clause for the benefit of a particular individual
The lawmaker alleged that this was the reason the electoral bill did not go through a thorough process before it was forwarded to the president
The speaker of the House of Representatives, Femi Gbajabiamila, has been accused of introducing the mandatory direct primary clause into the Electoral Act Amendment Bill to favour a particular individual.
Recall that President Muhammadu Buhari had withheld his assent on the controversial bill, citing his reservations with the direct primary clause.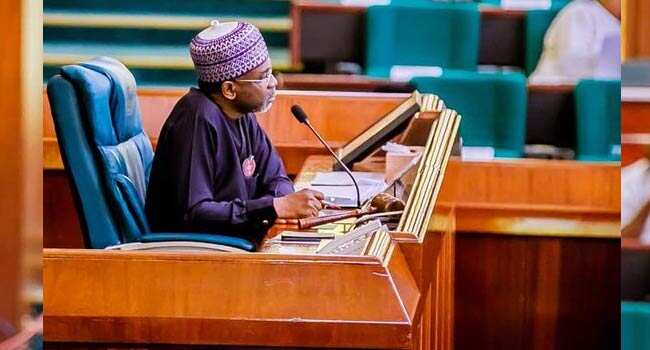 Daily Trust reports that Senator Bala Ibn Na'Allah made the allegation during his appearance on Channels Television's Sunrise Daily programme.
Na'Allah, the chairman of the Senate committee on Air force who pointed accusing fingers at Gbajabiamila failed to name the individual.
The lawmaker representing Kebbi South senatorial district explained that during the discussions at the committee level, the issue of direct primaries was never brought up, The Punch added.
Gbajabiamila reacts
However, the speaker of the House of Reps in reaction to Na'Allah's accusation gave a vague response.
Gbajabiamila speaking at the plenary on Thursday, January 20, lamented that some lawmakers were disparaging the National Assembly on television, describing it as a show of disgrace.
Though the speaker refused to mention names, he expressed disappointment at the things uttered by members of the Assembly.
Buhari wins as Senate removes direct primary clause
Earlier, Legit.ng reported that the Senate re-amended the Electoral Act (Amendment) Bill, 2021, passed by the National Assembly on November 18, 2021.
Accordingly, the chamber in Clause 84(2) of the report approved direct, indirect primaries or consensus as a procedure for the nomination of candidates by political parties for the various elective positions.
It also approved the recommended Clause 84(3) that "a political party that adopts the direct primaries procedure shall ensure that all aspirants are given equal opportunity of being voted for by members of the part."
Reps pass Electoral Bill without compulsory direct primary clause
In a related development, the House of Representatives passed the electoral act after revising the compulsory direct primary clause.
The House at its sitting on Wednesday, January 19, removed the clause (84) requiring political parties to only select candidates through direct primaries.
The amended clause read:
"The procedure for nomination of candidates by political parties for various elective positions shall be by direct and indirect primaries."
Source: Legit.ng