Bandits in Trouble as Chief of Defence Staff Boasts, Says We Will Give Them Bloody Nose
Nigerians have been told that the recent declaration of bandits as terrorists will aid the fight against the criminals
This was disclosed by Lucky Irabor, chief of defence staff while speaking on the security situation of the country
Recall that the federal government had on January 5 released a gazette proscribing bandits as terrorists
In clear message to Nigerians, Lucky Irabor, chief of defence staff, has boasted that the official declaration of bandits as terrorists will enable the armed forces to take necessary action against them.
According to him, the gazette proscribing bandits as terrorists was long desired by the armed forces, The Cable reports.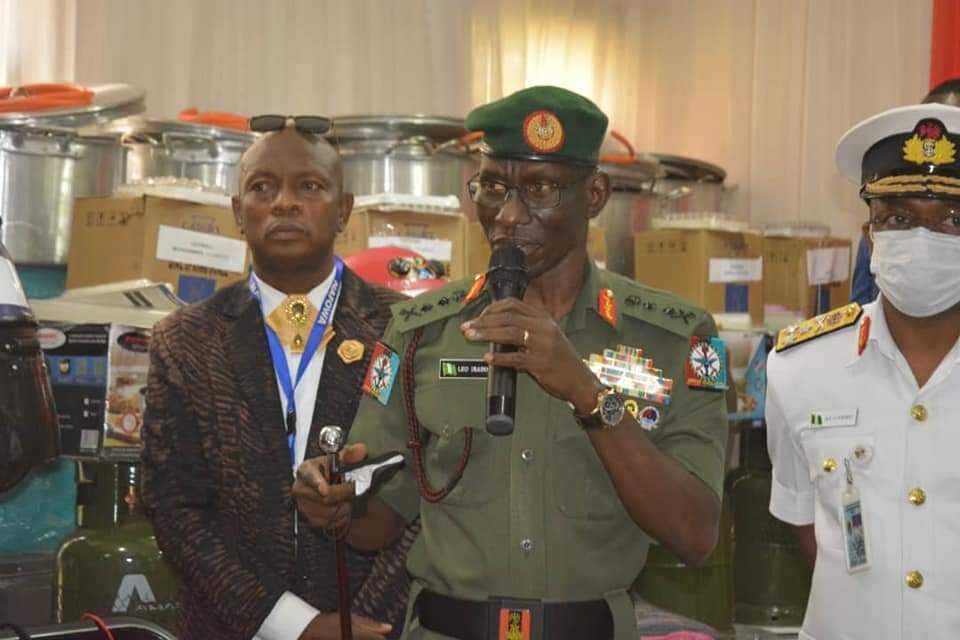 Recall that the federal government had on January 5 released a gazette proscribing bandits as terrorists.
This came over one month after a federal high court in Abuja had declared the activities of all bandit groups in the country as acts of terrorism.
He said:
"The issue of gazetting the bandits as terrorists is a news that is quite gladdening. That has always been what we had desired," he said.
"What it means is that our tactics, techniques and procedures that we use in handling them certainly would have to change and that is why, I believe going forward, I am sure you will be reading what the outcome of those engagements are.
"Gazetting them as terrorists give it a global disposition that will enable other key global actors to now take certain action against them. For me, it will only get better and we will give them the bloody nose that they so desire."
Zamfara Massacre: Tears, Heartbreak as 143 Buried After Deadly Attack
Zamfara state has buried at least 143 bodies recovered from brutal attacks on several communities in the northern state.
Anka and Bukuyyum local government areas of the state came under attack on Wednesday, January 5, and Thursday, January 6.
Also, migrating terrorists loyal to the terror kingpin, Bello Turji, on the locals, killing many while moving southwards of Zamfara.
Zamfara killings: President Buhari Talks Tough, Vows to Smoke out Bandits
President Muhammadu Buhari has expressed outrage over the reports of the large-scale killings of residents in Zamfara communities.
Describing the recent attack in the northern state on Saturday, January 7, the president noted that the action of the bandits is an "act of desperation".
President Buhari also urged the people of Nigeria to exercise patience, adding that his administration will "smoke out" the bandits.
Source: Legit.ng