Just In: Four Killed As Inmates Attempt Jailbreak in Osun State
Some prisoners have reportedly lost their lives in Osun state after they attempted to break out of the prison
The jail break incident according to reports, occurred at Kosere Correctional Centre, Ile Ife, Osun state
According to security sources, the prisoners' the prisoners' planned to escape during the morning sanitation
In another attempted jailbreak in Nigeria, about four inmates have reportedly lost their lives in Kosere Correctional Centre, Ile Ife, Osun state.
Quoting a top security officer, Punch Newspaper reports that some inmates had planned to escape during the morning sanitation.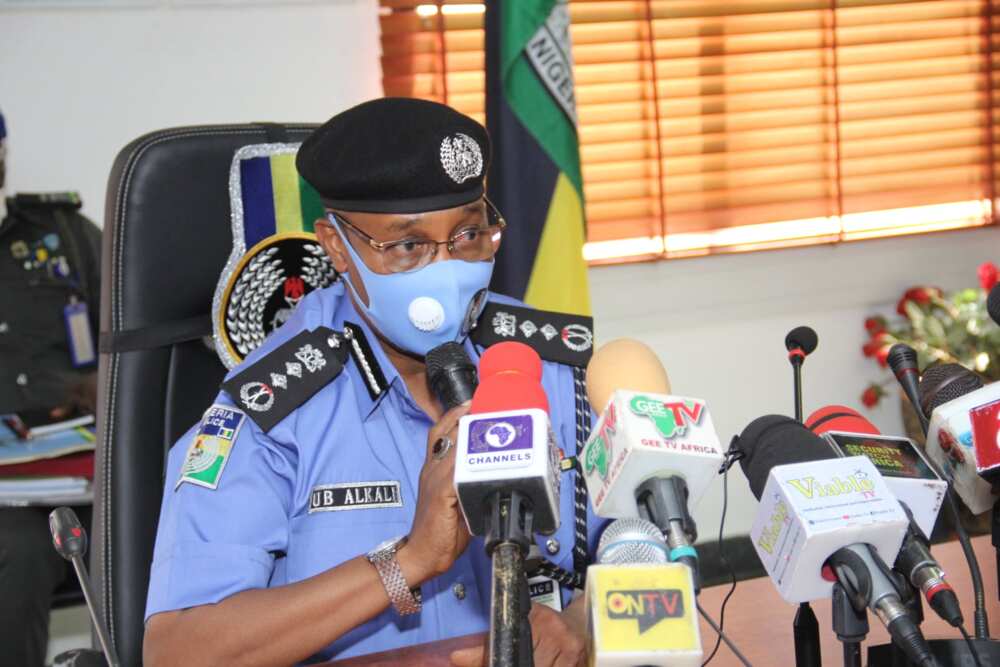 Going further, the newspaper reports that the inmates had while attempting to flee the centre injured a warder and were about to force their way out when security men repelled them.
The source said:
"Four inmates were killed. A warder was also injured. The incident happened during morning sanitation on Tuesday.
"They had planned to escape and one of them attacked the warder, while others forced their way through the only entrance, but the security men repelled them and in the process, four inmates were shot.
"They eventually died. And others that wanted to escape ran back when those that led the attempt were shot."
Jailbreak: Over 3,000 Escapee Inmates Still on the Run, Aregbesola Reveals
In another report, Legit.ng reported that Aregbesola said over 3000 inmates still at large, following jailbreaks in Nigeria within the last year.
Speaking at a media briefing organized by the Presidential Media Team at the State House in Abuja on Thursday, November 11, Aregbesola further disclosed that 4,860 inmates escaped from various custodial centres from 2020 till date, and out of this, 984 have been recaptured.
This leaves the country with about 3876 inmates out of custody. The former governor of Osun state stressed that the recent attacks on some correctional facilities in the country are a reflection of the insecurity in Nigeria.
Jailbreak: I have no reason to resign - Aregbesola says
Meanwhile, Ogbeni Rauf Aregbesola has opened up stepping down as Nigeria's minister of interior over the frequent jail breaks across the country in the last one year.
Aregbesola maintained that he has no reason to resign over, adding that he doesn't see any need for it. The minister made the remark on Wednesday, December 8, in reaction to call for his resignation amid the incessant attacks on the nation's custodial facilities in the last few months, Vanguard added.
According to him, the attacks did not take place successfully for lack of preparation. He went on to note that there are many factors responsible for the jailbreaks including the security situation in the country.
Source: Legit.ng