Soldiers Identified Igbo Who Couldn't Pronounce Obalende During Civil War, Witness Claim
Mrs Christiana Ope has revealed that soldiers arrested Igbo people based on their inability to pronounce Obalende
Going further, she cautioned people calling for war in Nigeria, insisting that war is a respecter of no man
Meanwhile, Nigerians on social media in their reaction have declared that on no circumstances should the country go to war again
The tragedy of Nigeria's 36 months fratricidal war will not go away soon no matter how some people try to suppress it if the latest revelation by eighty-year-old Mrs Christiana Ope, is anything to go by.
People with knowledge of the event will continue to share their horrible experiences.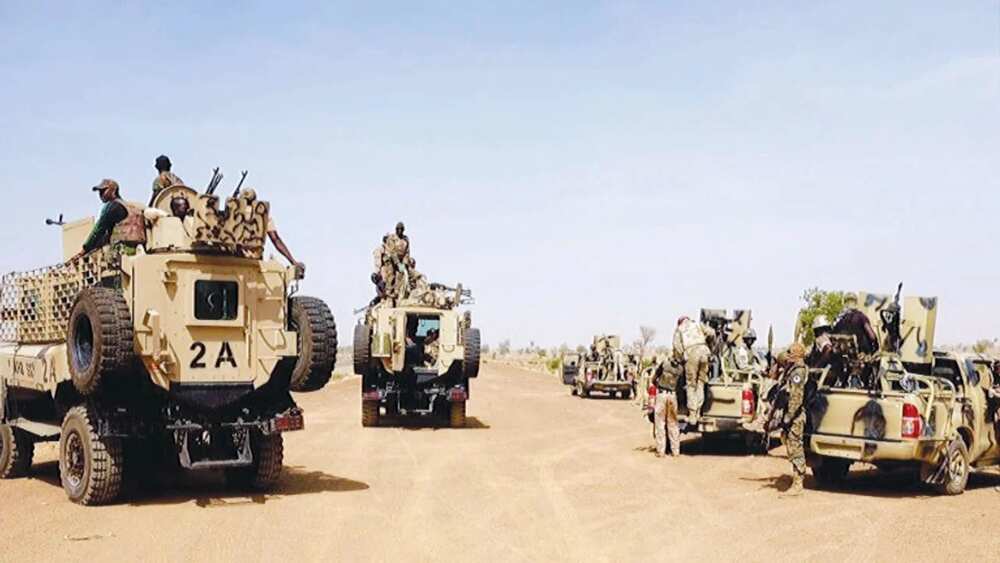 Ope who spoke with Punch Newspaper revealed that it got to a stage where soldiers where identifying Igbo people with their inability to pronounce some Yoruba words like Obalende.
Going back memory lane, she said:
PAY ATTENTION: Install our latest app for Android, read best news on Nigeria's #1 news app
"I was in Lagos with my second child. It was a petrol bomb that notified me that the war had begun. I saw the flame from my balcony. Many people died. There was a time I was at Island Maternity and I heard some Nigerian soldiers shooting. We were told that some people threw some bombs so the soldiers had to retaliate.
"The war was terrible. War is not good. If a war starts in Nigeria, it would be worse than the Civil War. War is nobody's friend. Getting out of it is a problem and things can never be the same. When there is a war, people flee from their homes.
"When the war started, I was on a bus going to work when some soldiers entered the bus and ordered the passengers to identify their tribes. When an Igbo man claimed to be Yoruba, the soldiers told them to pronounce Obalende or toro (shilling). The ones that couldn't pronounce the two words were easily identified and picked up. We were all living together before the Devil came in. Lagos was a place of merriment; there were parties in many places. If a war begins in Nigeria, it would be worse than the Civil War."
Meanwhile, this narration seems to have reopened old wounds on social media with many people lamenting the injustice in the country.
Uc Net Work
"Talking about the agony of war without treating the root cause to me is baseless. There wouldn't be no war if there's no injustice. So let first of all understand why the war occurred in the first place and why the Same tribe is agitating seriously to break away from Nigeria.
"I think this would go a long way to solve the problem. You can't beat a child and ask him not cry."
Folorunsho Tahir Hamsat
"Why this at this stage of our national life? You are supposed to be promoting national cohesion not reminding us of what can divide us more. The Punch too has a duty not to approve of stuff like this. Except there's an unknown conspiracy to break the country. God won't support such an agenda. Amen."
Kayode Sodimu
"This is not unusual during war. Terrible things happen during war. That's why we should be careful about actions that could lead to another war. But generally the Igbos in SW were protected and their properties, including those abandoned, were duly handed back to them at the end of the unfortunate and needless war. I am sure there will be records of similar harassment, if not outright killing of non-Igbos in the then Biafra. If not, that means, even then the Igboland was not accommodating enough for others to have settled there."
2023 Presidency: We are ready to kneel to get support from other regions for Southeast, Ezeife
In a related report, a lot is being done in the country by the Igbos to get a hold of the presidential seat ahead of the 2023 general election.
While some prominent personalities are not relenting in the struggle to get support in other regions, others are convinced that their aim would be realized in the long run.
Recently, a former governor of Anambra state, Chukwuemeka Ezeife, on Saturday, December 4, said the Southeast was prepared to kneel for any region to garner support to clinch the presidency in 2023.
Source: Legit.ng