Great Revelation: Some Repentant Boko Haram Fighters Not Sincere, Army Chief Declares
Maj.-Gen. Christopher Musa has revealed that things are not going well with the integration policy of the FG towards repentant Boko Haram
Musa who is the Theatre Commander of 'Operation Hadin Kai', disclosed that Boko Haram members who surrender have ulterior motives
However, the Amy chief says that there are still some insurgents with good motives and that the country cannot reject them
The Nigerian Army has raised the alarm that many repentant Boko Haram fighters are backsliding and subverting the war against the insurgents and bandits, The Nation reports.
Maj.-Gen. Christopher Musa, the Theatre Commander of 'Operation Hadin Kai', disclosed that 'repentant' sect members, who have surrendered to troops have ulterior motive.
He said this on the sidelines of the Chief of Army Staff Conference in Abuja, The Cable added.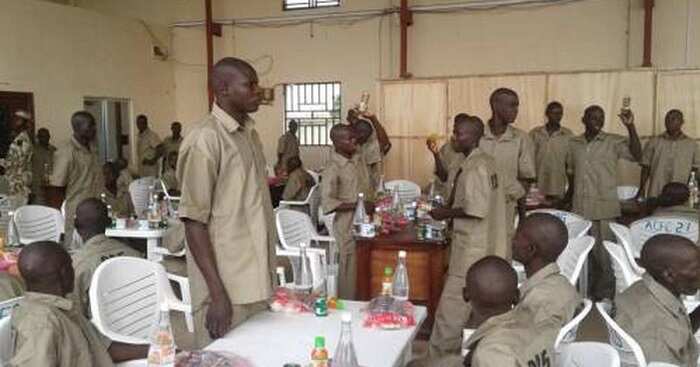 Also, the Army chief disclosed that 20,000 insurgents have laid down arms in the Northeast. He said the new challenge is what to do with the repented terrorists.
He said:
"We have over 20,000 combatants and their families surrendered. This tells you there is something we are doing right. What we do with them after surrendering is our next focus. The expectation is that after all have surrendered, then, everything will fizzle out. But, that is not the case.
"Frankly speaking, for us, this is a good development.
"A lot of people have been thinking and also expressing mixed feelings, if at all the news is true. Of course, there are some insurgents who truly wish to surrender, but we cannot jettison the fact that some of them do have ulterior motives.
"Like I said, to us, this is good and if we follow it through in the right way, then, we may begin to see the end of this insurgency sooner than we actually think."
Armed bandits causing havoc in Niger, Sokoto, Kaduna, Katsina and Zamfara
The incident comes barely 48 hours after gunmen suspected to be bandits burnt scores of passengers traveling from Sabon Birni local government area to Sokoto town.
The incident which occurred at about 9 am on Tuesday, December 7 happened around Gidan Bawa village where the terrorists blocked the road and set the vehicle ablaze.
The Sokoto state police command spokesperson, ASP Sanusi Abubakar, confirmed the incident, adding that the vehicle carried 24 passengers.
Source: Legit.ng