Sheikh Gumi Says He Will No Longer Mediate for Bandits, Gives Reason
After several controversial efforts, Sheikh Ahmad Gumi said he has stopped mediating for armed bandits
The Kaduna-based Islamic cleric explained that his new position is informed by the declaration of the bandits as terrorists
With the declaration, Sheikh Gumi said it is dangerous to continue to engage the bandits who have been terrorising the northern region
Kaduna - Popular Islamic cleric, Sheikh Ahmad Gumi, says he has stopped mediating for armed bandits following their declaration as terrorists by the court.
Premium Times reported that Gumi said this in an exclusive interview in Kaduna on Wednesday, December 8.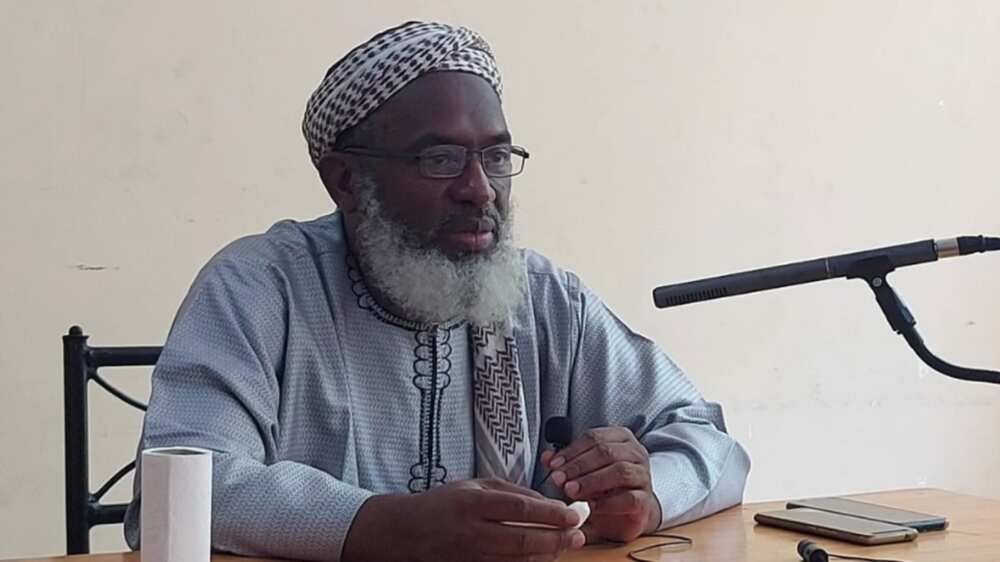 Prior to the declaration of the bandits as terrorists by the Federal High Court in Abuja, Gumi had visited them in the forests in Zamfara and Niger states.
He had also repeatedly urged the federal government to grant them a general amnesty as was done to the militants in the Niger Delta.
Do you have a groundbreaking story you would like us to publish? Please reach us through info@corp.legit.ng!
It will be dangerous to continue to engage bandits - Gumi
With the declaration of the bandits as terrorists, Gumi said it will be dangerous for him to continue to engage the bandits.
He said "since the federal government has declared them terrorists, I don't have anything to do with them anymore.
The cleric added:
"I will not like to expose myself to danger again and to put a spotlight on myself unnecessarily.
"I have tried all I could do to admonish the nation on the best way to do it, but it seems my advice has fell (fallen) on deaf ears."
Sheikh Gumi said he would be a "spectator in the crisis".
Nevertheless, he said may consider the mediation again in the future when the political situation changes for better.
Nigerians react
Arike Awe commented on Facebook:
"Who send you message before? Na you send your self! Na you kuku know wetin you dey gain from them! Now that they've been declared terrorists, make you go rest and allow the law to prevail!"
Fidelis Yunusa said:
"I also do not know why the security operatives have not invited you for questioning of your involvement and acceptance by the bandits."
Samuel Washington said:
"Nobody asked you to, bandits are to be handled by our armed personnel."
Mkpongke Ukanireh said:
"Please don't relent on your efforts Sir. Declaring them as Terrorist shouldn't deter you as their Minister Keep up the good work."
Amzat Kola said:
"Sheik Gumi, You don't have any business whatsoever in mediating for bandits in the first place. You're an Islamic Cleric. Nobody knows you as a certificated mediator. You've never been known to have involved in such a very sensitive and delicate job before.
"Nigerians don't even know your involvement in this type of venture. To compound the whole matter, the people you are mediating for are first class criminals and ruthless murderers.
"Sir, count yourself lucky that you're involving yourself in this type of dirty enterprise in a country like Nigeria where just any goes. Of course, you can't even try this in saner climes. You would have been cooling your legs now in the gulag."
Sheikh Gumi releases 'his own' definition of bandits, their activities
Earlier, Legit.ng reported that Sheikh Gumi said that while bandits are committing acts of terrorism, they cannot be referred to as terrorists.
The cleric said calls to declare bandits as terrorists were being driven by bigotry and prejudice.
He also said it is unfortunate that many people are referring to bandits as terrorists when in the true fact, they are not, in his own belief.
Source: Legit.ng