Bandits Kidnapped Sheikh Gumi's Elder Brother, Killed Family Driver's Son
Sheikh Ahmad Gumi has strongly dismissed the allegation that he is supporting and sponsoring bandits terrorising the north
The Kaduna-based Islamic cleric said he has also been a victim of the bandits, adding that the allegation against him is malicious
Gumi said his elder brother was kidnapped by the bandits and a son to his family driver was also killed
Kaduna - Sheikh Ahmad Gumi, a popular Islamic cleric, has revealed that he has also been a victim of the armed bandits terrorising the north.
He said his elder brother was kidnapped and had to pay ransom to get him released.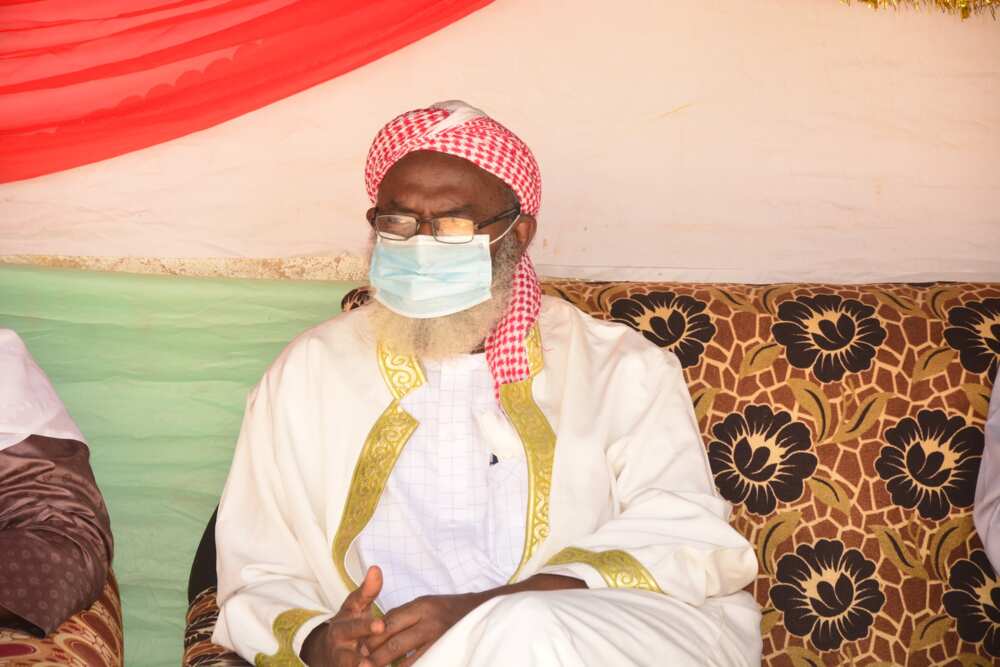 The Kaduna-based cleric disclosed in an interview published by Premium Times on Sunday, December 12.
Gumi revealed this while reacting to the allegation that he was sponsoring and supporting bandits.
PAY ATTENTION: Install our latest app for Android, read best news on Nigeria's #1 news app
The controversial cleric who had repeatedly asked the federal government to grant amnesty to bandits said it was malicious to say that he is supporting or sponsoring the criminals.
He said:
"I am also a victim of banditry."
When asked in which was he a victim of banditry, the Islamic cleric opened up:
"My senior brother was kidnapped; we had to pay a ransom. Also in our mosque, we have paid ransom. Even now, somebody is asking me to assist him to pay ransom.
"Our family driver who happens to be our relative, his son, a private soldier, was killed by bandits. So how I can support such people?
How to tackle banditry
Asked how else Nigeria can resolve the banditry issue apart from the amnesty approach, Gumi said "diagnosis is very important because a big percentage of these people taking up arms are doing it for other reasons, not just for money."
The cleric added:
"There is an ethnicity elements in it, now may be a religious element trying to creep in or has already crept in, compounding the issue."
He said using soldiers to address the banditry "is like killing a fly with an hammer."
The cleric, however, said he didn't rule out a specialised squad of military men for the operations against the bandits.
Amnesty for bandits: Sheikh Gumi sends strong message to Nigerians calling for his arrest
Meanwhile, Sheikh Gumi has also described as "clowns" Nigerians calling for his arrest over his engagements with armed bandits. Reacting to the call for his arrest, Gumi said:
"They are clowns, they don't know anything about the Nigerian society, they don't know about the Nigerian constitution and liberty. It is a constitutional right for someone to express his views, so long you are not calling for violence or to harm anybody.
"These people calling for my arrest, I don't see them different from the bandits. To say that I am supporting or sponsoring bandits is malicious."
Source: Legit.ng