ECOWAS Reveals Whooping Amount of Money Moved Through Formal Means By ISWAP Annually
Terrorists of the splinter Boko Haram group are said to have moved about N18 billion through Nigeria's formal financial systems
The claim was made public by the Inter-governmental Action Group Against Money Laundering in West Africa which was established by ECOWAS
According to the group, Nigeria lacks the capacity to monitor the illicit flow of finances through its various formal platforms
The Economic Community of West African Countries (ECOWAS) has said that Boko Haram splinter group, Islamic State West Africa Province moved about $36 million (N18 billion) through the Nigerian financial system.
ECOWAS made the disclosure through its Inter-governmental Action Group Against Money Laundering in West Africa.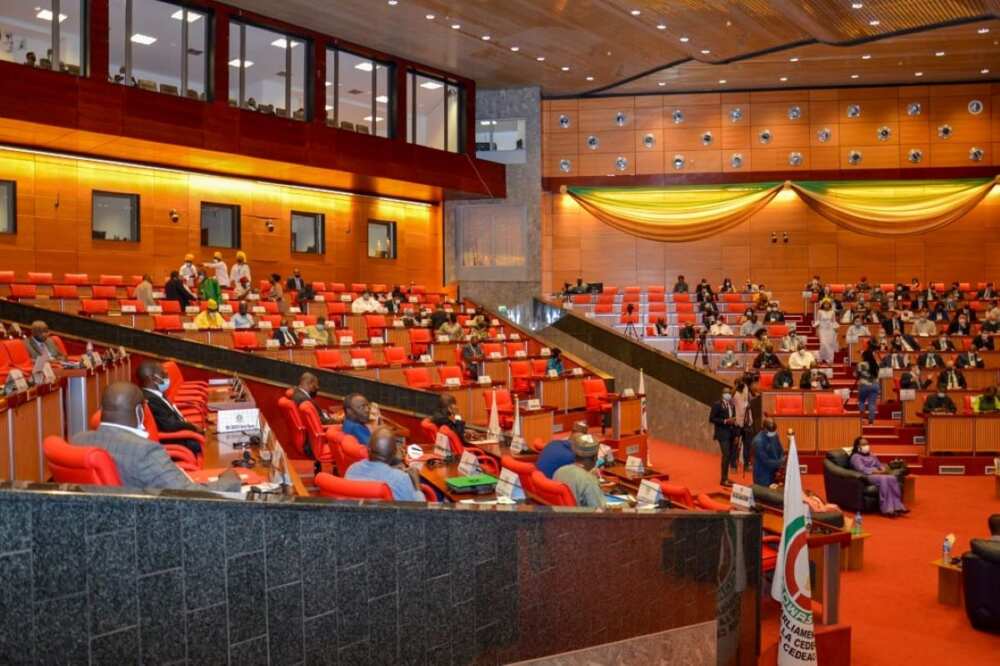 The group known as GIABA which was set up by the ECOWAS Authority of Heads of State and Government in 2000, said the fund moved by the terrorist group were gathered from trading and taxes levied on residents of various communities where they operate.
The Punch reports that the group said that both Boko Haram and ISWAP have continued to gather, use and move funds through Nigeria's formal financial and commercial platforms.
GIABA in its 2021 Mutual Evaluation Report said the government of Nigeria lacked the adequate tools needed to track linkages between Boko Haram and ISWAP internationally.
Nigeria's capacity to monitor the illicit flow of finances
It said Nigeria also lacked the capacity to monitor abuse of the country's formal financial and commercial sectors.
The report said:
"Boko Haram/ISWAP pose significant TF (Terrorist Financing) risks that are challenging to disrupt, operating in large part outside the formal financial and commercial system in the conflict zone.
Whistler reports that while the state security services can prominently identify and investigate financial activities by terrorists, there is little evidence of the effectiveness of such prowess.
The report also said that President Muhammadu Buhari led government has failed to confiscate the assets of terrorists as stipulated in the global anti-money laundering and counter-terrorist financing standards.
It said:
"The authorities believe that any external support from ISIS Core may account for a small portion of ISWAP's overall revenues.
However, trade with broader criminal networks that could extend to regional jihadist organisations appears to generate significant income for both Boko Haram and ISWAP."
Fresh explosions rock communities in the outskirts of Maiduguri
Meanwhile, Legit.ng previously reported that fresh explosions rocked three areas in the outskirts of Maiduguri, Borno state.
The explosions suspected to have been triggered by Boko Haram fighters has caused fear and panic in the area, throwing residents into confusion.
An eyewitness said no life was lost while another resident disclosed that members of his family sustained injuries.
Nigerian Army asks Maiduguri residents to remain calm
Also, the Nigerian Army has asked residents of the affected communities in Maiduguri to remain calm despite the terrorist attacks.
The Army through its spokesperson said the terrorists made an unsuccessful attempt to maintain some level of relevance in with the explosions.
Brigadier General Onyema Nwachukwu also said that troops of the Joint Task Force of the northeast, operation Hadin Kai have immediately responded to the breach of security in the city by the terrorists.
Source: Legit.ng