UN International Day: University confers honourary doctorate degree award on outstanding Nigerians
Two Nigerians have been honoured by ISCG Benin University for their great achievements in women development in Nigeria
The recipients included Ambassador Mmerigwo Henry Iyke and his counterparts, Ambassador Ifeanyi Harry Jeffrey
One of the speakers at the event, Arochukwu Ogbona emphasised that there should be a change of narrative in the role of women in society
Akoka, Lagos - A leading United Nations civil society organisation, Advocates For Global Peace Forum International, on Friday, November 26, celebrated UN International Day for the elimination of violence against women.
Legit.ng reports that stakeholders at the event, which marked the 6th-anniversary celebration/annual service awards of the group, explained why women should be accorded due respect in society.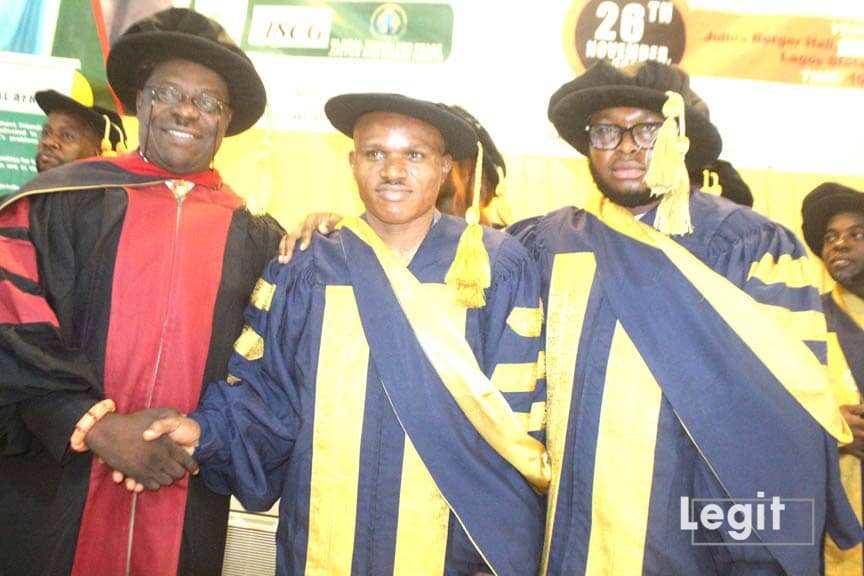 The event, which was held at the Julius Berger Hall of the University of Lagos Akoka in collaboration with other organisations, honoured two important members of Advocates For Global Peace Forum International Peace Ambassadors, Amb. Dr. Mmerigwo Henry Iyke and Amb. Ifeanyi Harry Jeffrey with a Doctorate degree award in Humanitarian Management ( Honoris Causa') by the Institute Superieur de Communication et de Gestion (ISCG Benin University) for their outstanding achievements in business, philanthropy and as well as their support to women development in Nigeria.
According to a report from the UN, women, based on data from 13 countries since the pandemic, shows that two in three women reported that they or a woman they know experienced some form of violence and are more likely to face food insecurity.
It was gathered that while pervasive, gender-based violence is not inevitable, it can and must be prevented, adding that stopping the violence starts with believing survivors, adopting comprehensive and inclusive approaches that tackle the root causes, transform harmful social norms, and empower women and girls.
Speaking during his presentation, one of the speakers, Arochukwu Paul Ogbona, stated that there should be a change of narrative in the role of women in society.
He said there should be examination and reconciliation in the expected traditional roles of women in Nigeria society against the backdrop of changes in contemporary times.
According to him, talking about the role of women, especially in developing societies such as Nigeria, recourse is taken to certain limited traditional functions such as housekeeping, child-rearing, cooking and domestic chores.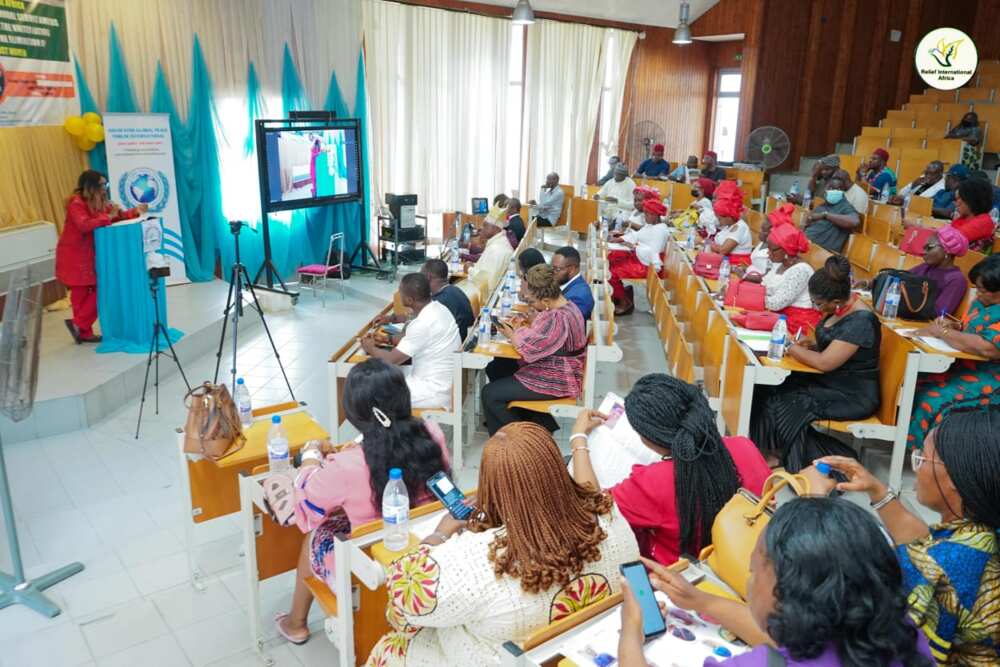 He stated that the challenge is that the entire life and potentials of a woman is circumscribed by cultural norms and value systems that subtly reduce her to the second-class citizen or in some situations a property of lesser value.
Ogbona said:
"Despite a changing world with enormous impact of science and technology many cultures both locally and internationally are still constrained by this world view of women often leading to violence to women in the process of compelling them to certain culturally determined circumstances.
"It is against this background that violence against women is conceived and sustained. It explains the basis of such ills and practices such as forced early marriage, polygamy, denial of property rights and outright ownership of women as property or objects of pleasure."
Also speaking on the commemoration of the UN Day on the elimination of violence, Dr. Ifekwem, said that most violence women suffer in this part of the world is emotional.
She added that most violence against women, especially in the African continent is both emotional are physical.
According to her, what women crave for in society is not equality with men but equity, saying no two women can't be equal let alone with men.
Foundation sets up mechanism to end violence in 4 volatile states
Meanwhile, Legit.ng had previously reported that a foundation, CLEEN, launched a mechanism to nip violence in various communities across Nigeria in the bud.
It was reported that CLEEN, a non-governmental organisation on Tuesday, November 23, launched an Early Warning and Early Response (EWER) Project in Nigeria.
The project would focus on mitigating violence across 16 communities in four volatile states - Kaduna, Plateau, Zamfara and Taraba - in the northern region of the country.
Source: Legit.ng