EndSARS Report: PDP Reps Ask Buhari to Sack Lai Mohammed
The calls for President Buhari to sack the minister of information and culture, Lai Mohammed are growing louder by the day
PDP members in the House of Representatives have joined in calling for the sack of the Kwara-born minister
The minister has been accused of lying to Nigerians concerning the Lekki massacre in October 2020
FCT, Abuja - The minority caucus in the House of Representatives has called for the immediate resignation of the minister of information and culture, Alhaji Lai Mohammed, or his sacking by President Muhammadu Buhari.
The caucus made the call in reaction to comments earlier made by Mohammed on the massacre of #EndSARS protesters at the Lekki Toll Gate on October 20, 2020, before the Lagos state judicial panel of inquiry on restitution for victims of SARS Related Abuses and Other Matters released its report.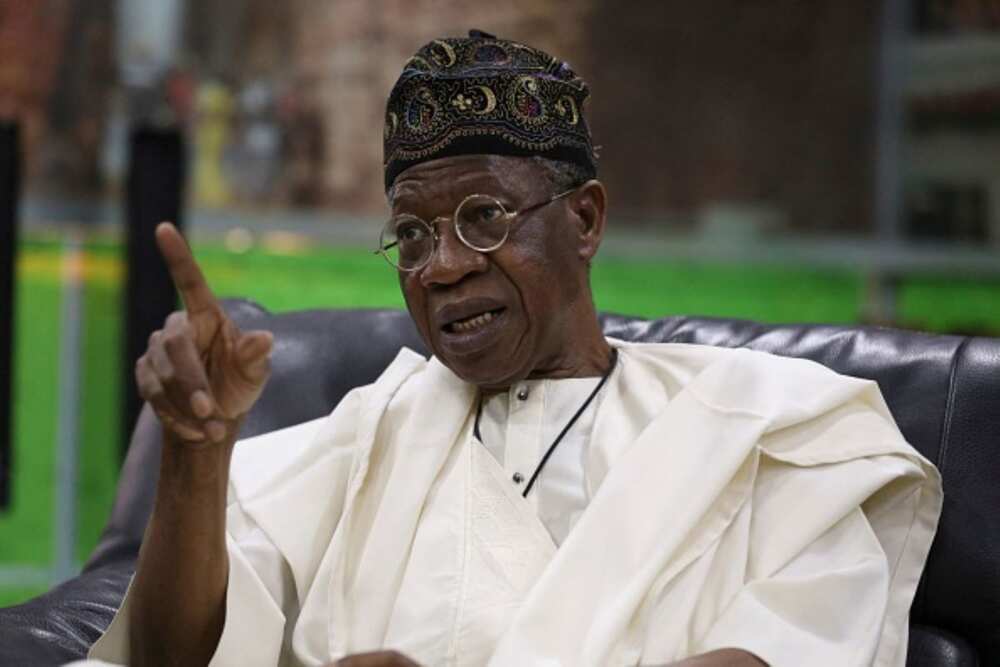 The report outrightly described the events of the day as a massacre, contrary to Mohammed's position earlier.
The demand by the Peoples Democratic Party (PDP) lawmakers was made in a statement issued on Thursday, November 18 by the Minority Leader of the House, Ndudi Elumelu.
PAY ATTENTION: Install our latest app for Android, read best news on Nigeria's #1 news app
Part of the statement read:
"The confirmation by the Lagos panel that there was indeed a massacre at the Lekki Tollgate during the 2020 EndSARS protests in Lagos and that APC government-controlled security forces carted away bodies and mopped up evidence, places a huge burden on the federal government which had vehemently denied any killings.
"The minority caucus is, therefore, apprehensive as to what furtive motive must have made the minister of information and culture, Alhaji Lai Mohammed, who ought to know the truth, to rush to the media ahead of the judicial panel, to insist that there were no killings at Lekki Tollgate, even in the face of testimonies of witnesses at the sad event.
"The minority caucus, therefore, calls on the APC-led administration to come clean on the killings as well as the furtive moves to cover up the vicious act.
"Also, given the findings of the Lagos panel, the minister of information and culture, Alhaji Lai Mohammed is expected to resign immediately or be fired by President Muhammadu Buhari."
APC chieftain calls for Lai Mohammed's sack
Interestingly, an APC chieftain and former commissioner for information, culture, and tourism in Niger, Jonathan Vatsa, has called for Mohammed's immediate sack.
Vatsa said sacking the minister of information and culture has become necessary following the submitted report of the Lagos EndSARS enquiry panel.
The Niger APC stalwart and leader said that President Buhari needs to remove Mohammed from office in order to redeem the reputation of his administration.
HURIWA says Lai Mohammed should be sacked and prosecuted
On its part, the Human Rights Writers Association of Nigeria (HURIWA) has called for the dismissal, arrest, and trial of the minister.
The call was made by the group in a statement released on Tuesday, November 16, saying the minister lied to Nigerians over the killing of the protesters.
The organisation noted that Mohammed's claims have now been contradicted by the Lagos judicial panel.
Source: Legit.ng