BREAKING: Nigerian Air Force Helicopters Now Escort Abuja-Kaduna Train To Its Destinations
Efforts to protect Nigerians using the popular Kaduna-Abuja railway has commenced by military authorities
Some Nigerian Air Force platforms have deployed along that route to ensure the safety of passengers plying the train
A recent attack on the train by armed bandits may have prompted the military to commence the monitoring exercise from the air
The Nigerian military has deployed some of its attack helicopters to monitor the Kaduna-Abuja railway tracks.
This was announced at a press briefing on Thursday, November 11 by the acting director, Defence Media Operations, Brigadier-General Bernard Onyeuko.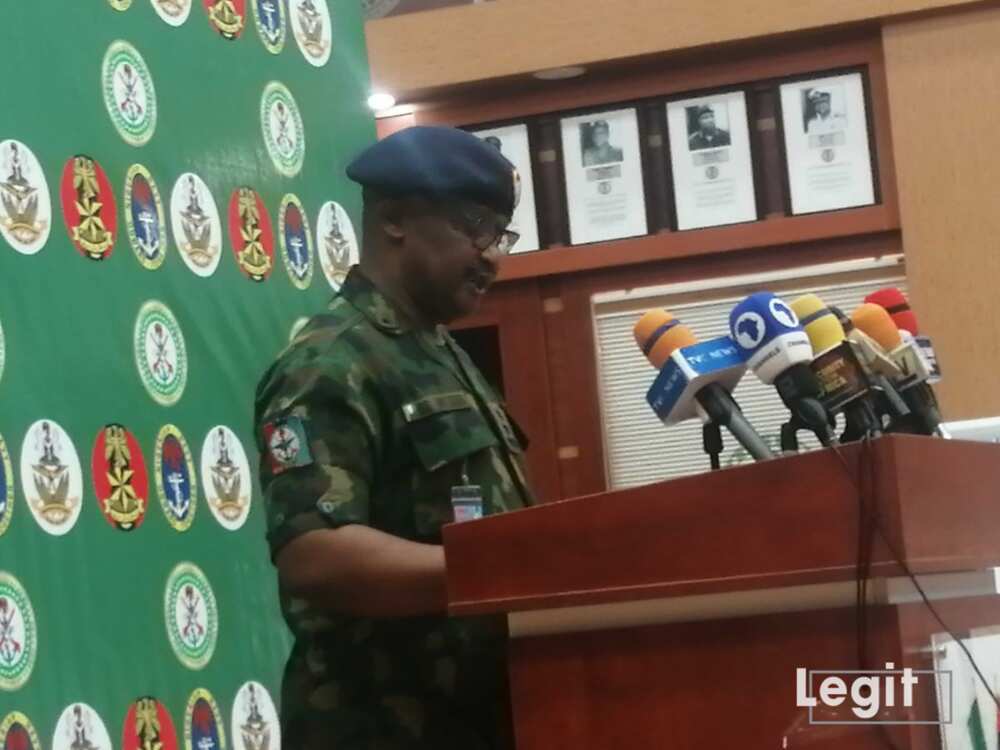 Safety assured for all travellers along the Abuja-Kaduna railway
Although Brigadier-General Onyeuko did not say much on the new initiative, he, however, confirmed that the monitoring has started.
Asked to explain more on the military exercise, Onyeuko said:
''The important thing is the Nigerian Air Force is present at the rail tracks. Suffice to say, the operation has started. Even if you travel by road, you will see our helicopters along that route.''
There have been a series of attacks on trains and railway tracks by some yet to be unidentified bandits.
The attacks on the railways that changed the game
Two recent attacks on the Abuja-Kaduna railway occurred on the night of Wednesday, October 20 and the early morning of Thursday, October 21.
Raising alarm over the incident, a former lawmaker who represented Kaduna central in the Eight Senate, Shehu Sani, said the bandits had planted some explosives on the rail track.
According, to Shehu Sani, the explosive planted by the bandits damaged a portion of the rail track preventing the movement of trains along the Kaduna-Abuja railway.
Sani called on the federal government and the leadership of the Nigerian Railway Corporation to take action against the bandits.
Reaction from Federal Government and Nigerian Railway Corporation
Following the former lawmaker's recommendation, the NRC suspended all train movement for two days to allow the FG to sort the security issues out.
Officials of the NRC said services on the route were also suspended as investigations were ongoing to determine if the facility was actually bombed as widely speculated.
In a swift move, the managing director of the NRC, Fidet Okhiria, said the attack on the rail track was carried out by vandals.
Source: Legit.ng