Senator Shehu Sani Narrowly Escapes Death As Bandits Bomb Railway
Bandits on two different occasions have allegedly attacked the Abuja-Kaduna railway, a former lawmaker have said
Senator Shehu Sani said the attack occurred on the night of Wednesday, October 20, and the early morning of Thursday, October 21
The Nigerian Railway Corporation has also confirmed the attack by cancelling all scheduled trains and sale of train tickets
There was an alleged attack on the Abuja-Kaduna railway by some bandits.
A former lawmaker who represented Kaduna central at the eighth Senate, Shehu Sani, said that bandits have attacked the Kaduna-Abuja train.
The former lawmaker said the attack by the bandits occurred after they planted an explosive that damaged the rail track.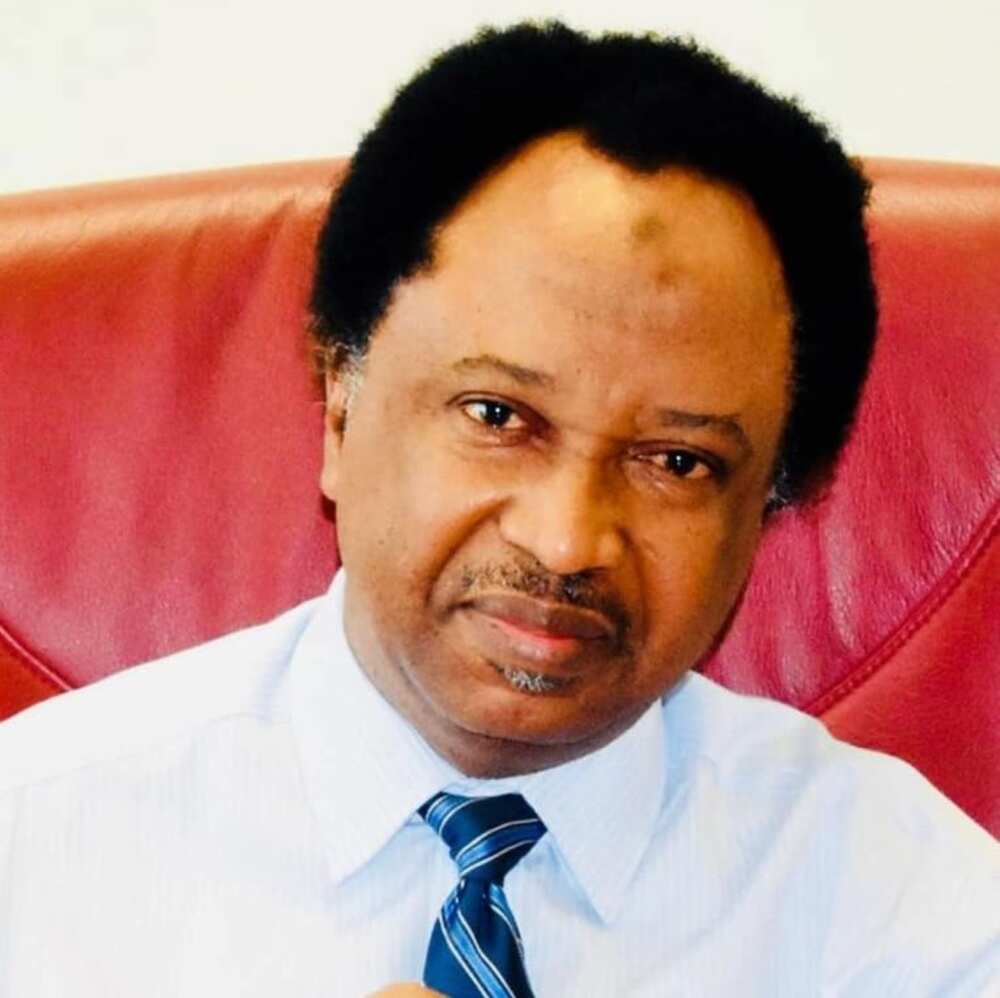 Sani said the windshield of the train's engine was also shattered and damaged in the process while the bandits opened fire on the travellers.
The senator who posted the details of the incident on his personal Facebook account said the bandits targetted the driver and the tank of the engine on the night of Wednesday, October 20.
He added that the train driver struggled to move towards the Rigasa station in Kaduna after the attack last night.
Sani said:
"It happened between Dutse and Rijana stations. The Driver struggled to move towards Kaduna Rigasa station."
A second attack on the Abuja-Kaduna train
In another twist of an event, the senator added that the said bandits came for a repeat attack early the next day, Thursday, October 21,
According to Sani, the second attack occurred when the train he boarded ran over another explosive that damaged the train railings.
He said:
"This early morning, I was on board when our train ran over another explosive damaged railing. The train nearly skided off its track, then we miraculously escaped."
The former lawmaker called on the federal government and the Nigerian Railway Corporation (NRC) to suspend all trains scheduled to ply the Abuja-Kaduna railway on Thursday, October 21, until further notice when the issue is addressed.
Nigerian Railway Corporation (NRC) reacts
To confirm the incident, the NRC has sent messages to all Nigerians using its ticketing app.
The cooperation in its message said all train services have been suspended due to unforeseen circumstances.
NRC in its statement said:
"Due to unforeseen circumstances, train services have been immediately suspended for the safety of our dear passengers."
"Efforts are in place to restore the service. Further information would follow immediately the service is restored."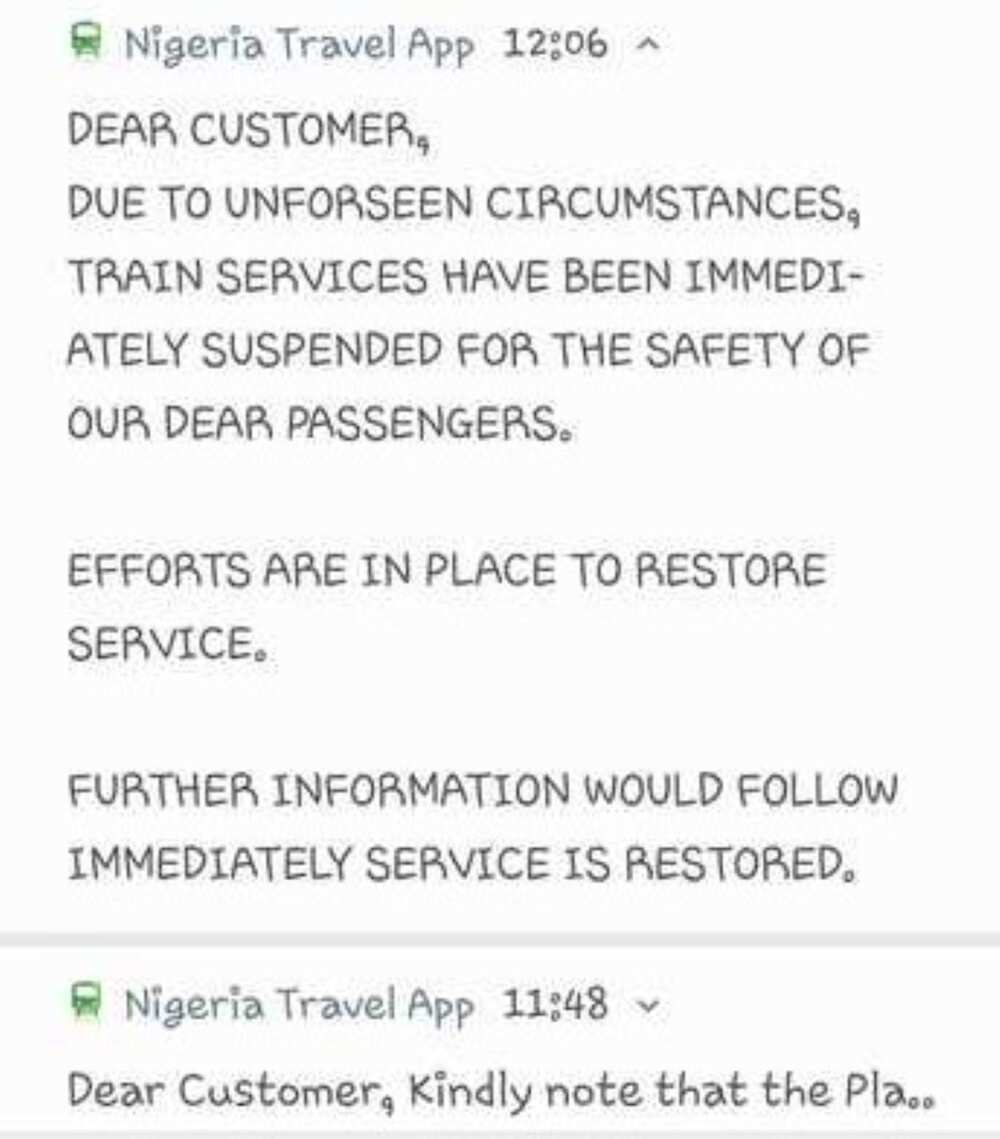 In a separate message, the NRC warned that the sale of train tickets have also been suspended by the cooperation.
Meanwhile, Legit.ng previously reported that on January 3, one of the trains plying the Abuja-Kaduna broke down around Akere area.
The train broke down as it returned from Kaduna during its morning schedule from Rigasa, Kaduna to Idu, Abuja.
Also, engineers of the NRC battled to fix it for over three hours before it was finally fixed and taken off the railway track.
Source: Legit.ng