Fear Grips Kaduna as Gunmen Kill Retired NAF Chief In His Residence
A gang og gunmen on Monday, November 8, unleashed terror at the Kaduna residence of Air Vice-Marshall Mohammed Maisaka (retd)
The assailants succeeded in killing AVM Maisaka who was the managing Director of MSK Hospital
A family source said Maisaka's killers could be persons who have been nursing serious grudges against him
Rigasa, Kaduna - Air Vice-Marshall Mohammed Maisaka (retd) was on Monday, November 8, killed by gunmen at his residence in Rigasa, Igabi Local Government Area of Kaduna.
Maisaka had served as the proprietor and managing Director of MSK Hospital, which was set up to help the densely populated Rigasa community, The Nation reports.
He was also a director of the Nigerian Air Force Medical Services, and taught Internal Medicine at ABU Teaching Hospital.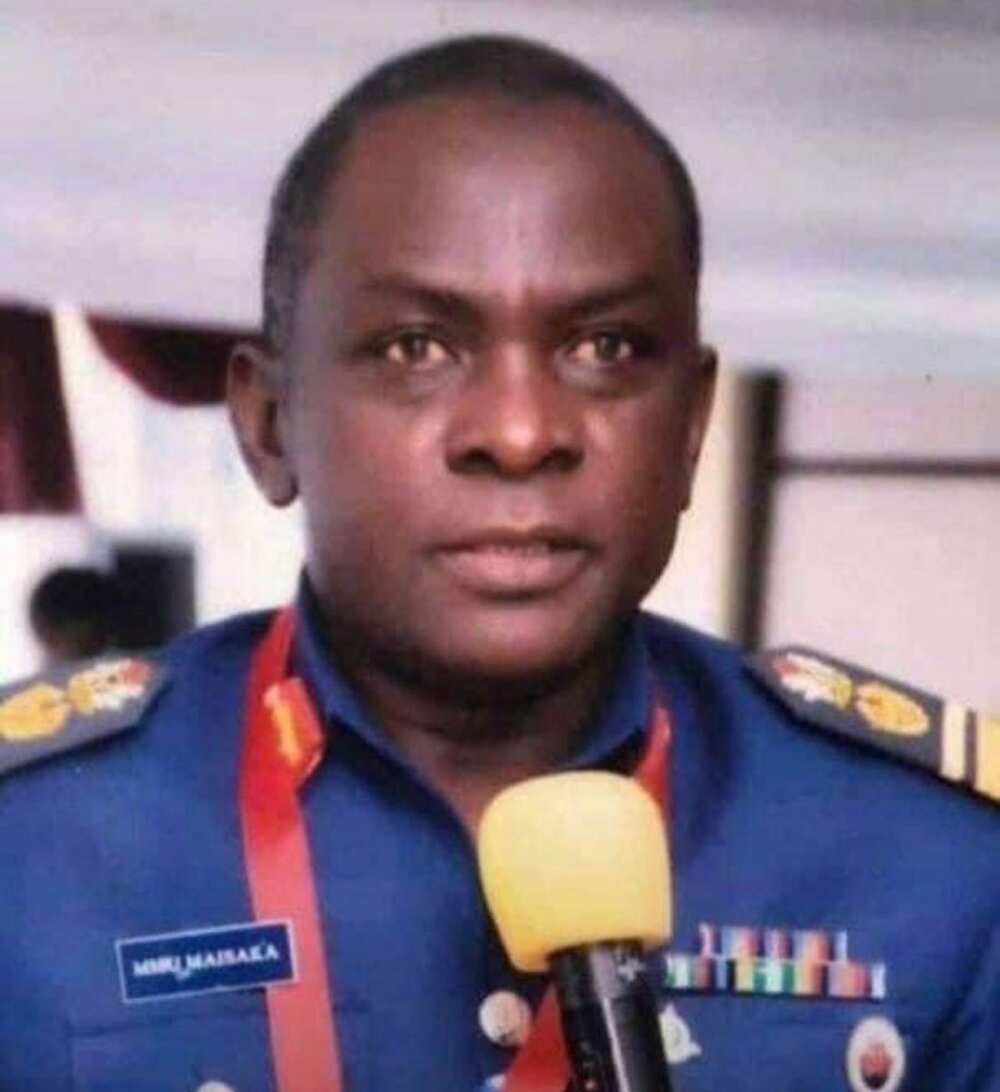 Speaking on how Maisaka was murdered, a family source, Abubakar Gwantu, revealed:
"The armed men arrived Maisaka's house late yesterday (Monday) night and met him and his wife in the living room and shot him dead.
"The gunmen first visited the boys quarters and picked his personal physiologist and they forced him to lead them into the main house. During the commotion, they instantly killed him.
"It is certainly a case of a planned murder. Because the (gunmen) responded to his wife that they didn't have business with her, and just casually left the house without picking a thing or threatening anyone further."
Gwantu added that it is possible that Maisaka's killers and their accomplices must have held a long grudge with him because he has not been in the public eye due to a long battle with poor health conditions.
Gunmen abduct Nigerian Air Force 2-Star General in Lagos
Meanwhile, a gang of masked gunmen kidnapped Air Vice Marshal Sikiru Smith (retd.), in the Ajah area of Lagos on Monday, September 27.
The retired general was abducted on Monday while he was supervising ongoing work.
The assailants took Smith to an unknown destination in a waiting speedboat.
Confirming this, his driver, Corporal Odiji, disclosed that retired AVM engaged in a struggle with the gunmen before he was subdued.
Source: Legit.ng