21-Storey Building Collapse: Officials In Trouble As Lagos Assembly Makes Swift Move
Members of the Lagos state House of Assembly have visited the site of the collapsed 21-storey building in Ikoyi
The Lagos lawmakers said a delegation will submit the report of their visitation to the floor of the House
According to the lawmakers, all those responsible for the mishap would be made to face justice in due time
Following the recent collapse of a 21-storey building on Gerrard Road, in the Ikoyi area of Lagos, state, lawmakers of the Lagos state House of Assembly have swung into action.
There are also indications that lawmakers may summon government officials to answer questions in relation to the collapse of the 21-storey building.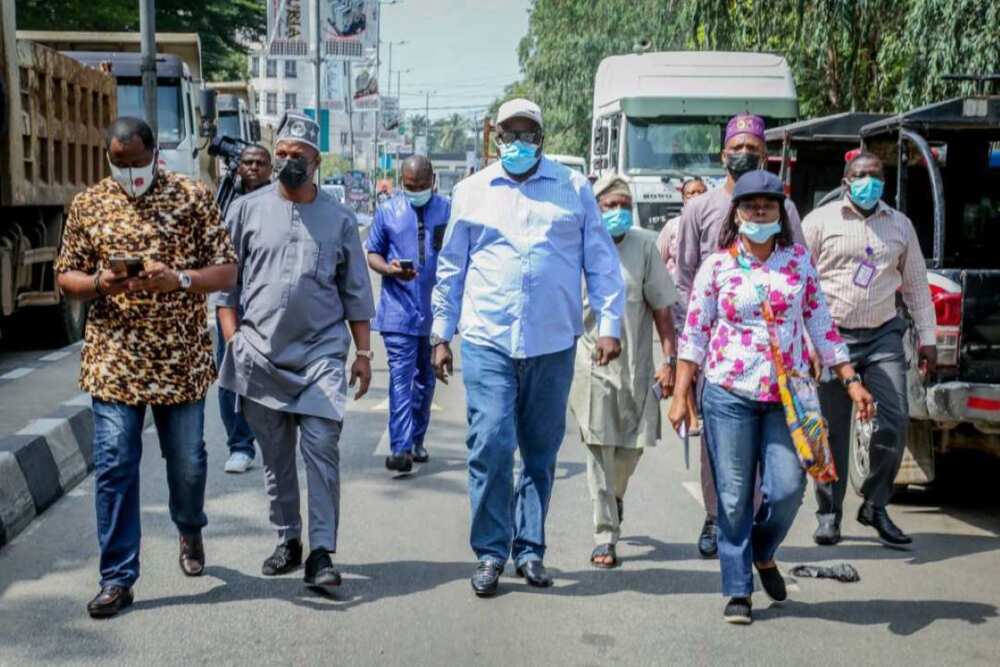 This follows a visitation to the scene of the incident by a team of lawmakers led by the chairman of the House Committee on Physical Planning and Urban Development, Ayinde Akinsanya.
Akinsanya said the team was at the site on the instruction of the Speaker of the House Mudashiru Obasa.
He also that the delegation would present a report on its findings to the House and those concerned could be invited.
While commending rescue efforts being carried out by agencies of the state government in collaboration with security bodies and private partners, Akinsanya sympathised with the families of the victims of the incident.
Noting that the governor has given an update on the incident, Akinsanya said the House will carry out its own function by setting up a commute to look into the report so far released on the incident.
Sanctions for those responsible for the mishap
Akinsanya said that those responsible for various processes of construction in the state would be invited and where necessary the state law would also be amended to reflect the present challenges.
Earlier, the delegation met with the Lagos state governor, Babajide Sanwo-Olu, his deputy, Obafemi Hamzat, the head of the Lagos State Emergency Management (LASEMA), Oluwafemi Oke-Osanyintolu, and other government officials at the site of the rescue operation.
Members of the delegation include Rasheed Makinde, Rasheed Makinde, Fatai Oluwa and Femi Saheed.
More victims still trapped in the debris of the collapsed building
Meanwhile, Legit.ng previously reported that there are indications that a Redeemed Christain Church of God's pastor, Ola Ogunfuwa, may be trapped in the rubble of the collapsed 21-storey building in Ikoyi.
A friend of the pastor, Shola Emmanuel, said the pastor was trapped in the debris of the collapsed building alongside 22 of his workers including bricklayers, welders and artisans.
He also said that Pastor Ogunfuwa had come out of the building earlier but went back inside 10 minutes before the tragic incident occurred.
Also, Femi Osibona, the project manager of the ill-fated 21-storey building is suspected to be trapped in the rubble.
An x-ray on the life of Osibona shows that he moved from being a short seller in Abuja to becoming a real estate tycoon covering the breadth of Nigeria and the United Kingdom.
Source: Legit.ng