More Wholesome Family Fun on the Africa Magic Indomie Love Bowl Game Show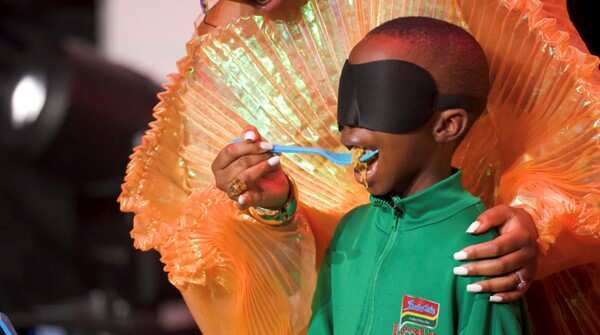 The latest episode of the Indomie Love Bowl game show, which aired on Sunday, was full of wholesome family fun. The studio was beaming with excitement as the crowd cheered for their preferred team. The charming and delectable Stephanie Coker, alongside her co-host Darasimi, maintained a lively atmosphere throughout the game. Featured in the competition were the Etim Effiong family (yellow team), the Okezie family (green team), and the Sholuwade family (red team).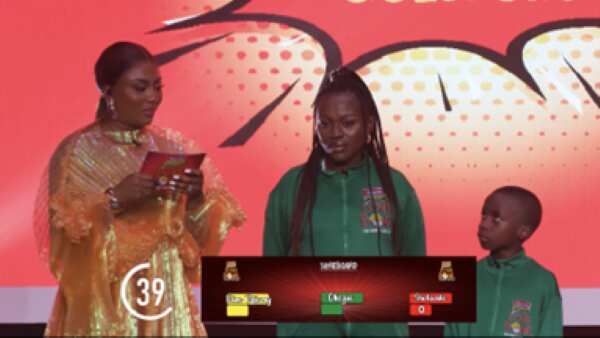 The show kicked off with the rapid-fire questions round. In this segment, the round ended in a tie between the green and yellow teams, with the green team winning the tiebreaker, earning them the chance to spin the wheel and reveal the starting game of the night.
The first game, Find Your Mom made its debut and gave us insight into how well the kids knew their moms. Cards were placed on a board with facts about their moms, and the kids had to choose which fact was their mom's. The game ended in a tie between the teams, setting the stage for an exciting competition.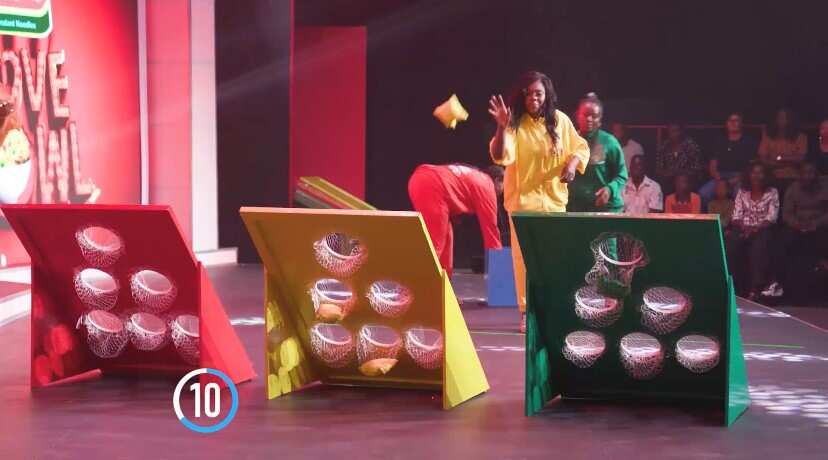 It was truly a night of new and exciting games. The moms had to bring their A-game to the Indomie toss. Participants had to toss a sack from a distance into designated holes in front of them, with each hole carrying a specific point. The green team secured the lead with 50 points, while the yellow team followed closely with 30 points.
In the third game, Fix the Puzzle, each team had to recreate an image of the Oriental flavour Indomie displayed on screen within a one-minute time frame. The yellow team emerged victorious in that round, earning them 50 points.
Everyone's favorite segment, Indomie Time, had moms cook their signature bowl of Indomie, and the kids had to guess which bowl of Indomie was their mom's. It was an intense round as the hosts kept switching the bowls, making it more difficult for the kids. At the end of what seemed like a throat-cutting round, the red and the yellow team guessed right, earning themselves a whopping 200 points each. The yellow team emerged the winner of the episode, earning themselves a spot in the finals and a chance to win the 20 Million Naira cash prize alongside other exciting prizes.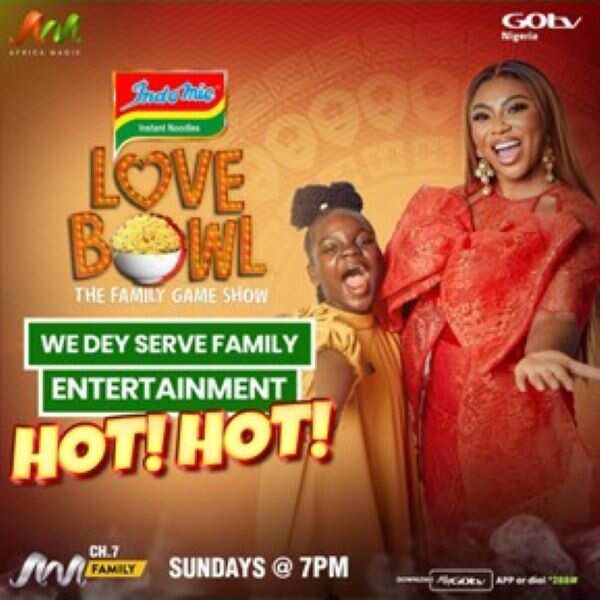 Catch new episodes of the Indomie Love Bowl game show every Sunday on Africa Magic Family (DStv 154 and GOtv 7) at 7:00 pm, Africa Magic Urban (DStv Ch 153 and GOtv Ch 8) from 5:00 pm–6:00 pm, and Africa Magic Showcase (DStv Ch. 151 and GOtv Supa+ Ch. 12) from 6:00 pm–7:00 pm.
Reconnect, subscribe, or upgrade with MyDStvApp or MyGOtvApp or dial *288#.
[Sponsored]
Source: Legit.ng