"Can't Say What My Female Colleagues Do Differently": Kunle Remi Analyses Why Actresses Do Better Than Actors
Fast-rising Nigerian actor Kunle Remi was a guest on Nedu Wazobia's podcast, where he spoke about the movie industry
The movie star tried to give reasons why his female colleagues look more successful than the males in the industry
Kunle noted that some of these actresses have other side hustles they do that fetch them extra income, but they make people believe the movie industry is lucrative
Much loved fast-rising actor Kunle Remi has spoken out about what he thinks about the Nollywood industry and his female colleagues.
The movie star was one of the guests on the viral episodes of Nedu Wazobia's podcast and he tried to explain why his female colleagues seem to do way better than the males in the industry.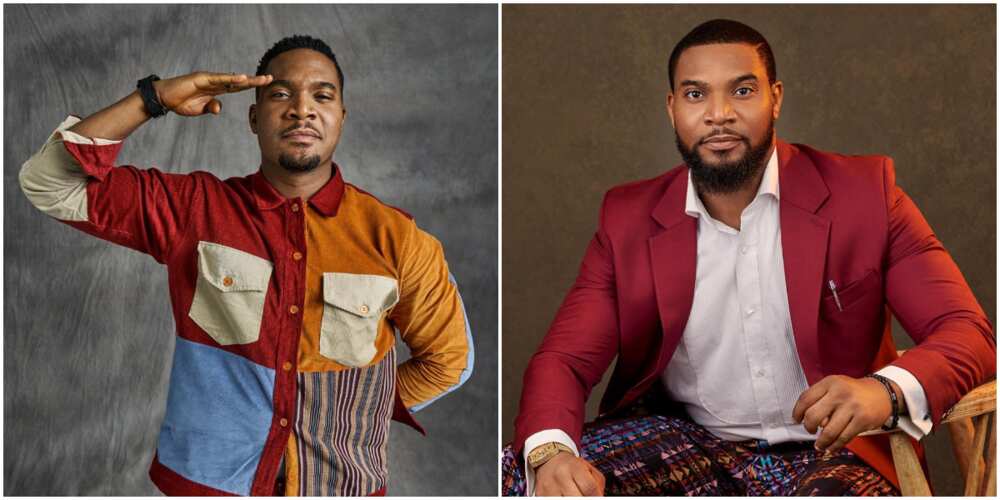 Remi gave some examples of how most of the Nollywood actresses own and show up with big and expensive cars in an industry that barely pays them enough to afford the kind of lifestyle they display.
Kunle drove home his point by noting that these actresses deceive the public into thinking that the Nigerian movie industry is easily lucrative when that might not be the case.
Watch the video of Kunle Remi speaking about his female colleagues
Netizens react to the video of Kunle Remi speaking about his female colleagues
a.kan.bi:
"No be una talk say make men dey speak up?"
kingfadekemi:
"Nedu no go rest until his podcast destroys this nation another fight go soon start."
_vozila:
"Everyone's free to do whatever to make money, so long it isn't illegal. But it's wrong when you mislead the younger ones with false information on social media. Also. For people that supposedly claim to be proud of whatever way they choose to make money. Why are they lying to people on social media tho?"
callmedhaniel:
"They will attack kunle but he spat facts! Do not make people think they aren't doing enough when you have other streams of income."
angel_payton_:
"It's easier for women to get opportunities now. How many men fit deh do influencing once they get fame. And on top that women don't spend money as much as guys do. Our expenses nor really deh much especially wen you have a supportive man in ur life. Buh guys make money and still give to their girlfriend not forgetting family too. So i don't get how people fail to understand this. Just use ur brain and think, ughh."
BBNaija's Khloe Lambastes Nedu over his comment on BBN girls
Popular Nigerian media personality, Nedu, recently made controversial claims about ladies who go for BBNaija.
Koko by Khloe, joined many others to verbally attack media personality, Nedu, over his claims about ladies who go for Big Brother.
Recall that Nedu had earlier made controversial claims on how ladies go for the reality show to look for customers.
Source: Legit.ng