Exclusive: I Choose To Act in Movies With International Appeal, Rita Dominic Explains Being Scarce in Movies
During the recently held Africa Movie Academy Award (AMAA) held on Sunday, November 27, in Lagos, Legit.ng's head of entertainment desk had an exclusive interview with one of Nollywood finest actresses, Rita Dominic, just before the award ceremony kicked off.
Dominic got nominated as best actress in a leading role in her movie La Femme Anjola but she lost to her Ugandan counterpart, Joan Agaba, for her role in Stain.
After winning her first Africa Movie Academy Award (AMAA) in 2012 from a Kenyan movie, Shattered, Dominic looked set to win more as she had been nominated on several occasions. But like it is generally said, every nominee is a winner.
Looking gorgeous as always, the beautiful actress explains her absence in regular Nollywood movies. She said: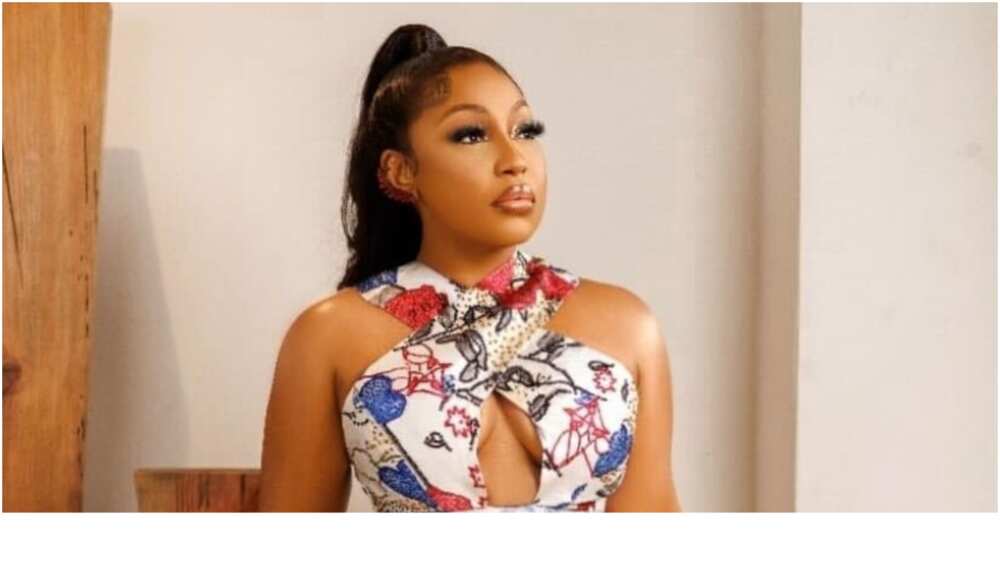 PAY ATTENTION: Install our latest app for Android, read best news on Nigeria's #1 news app
"I've featured in a lot of other people's films aside from mine but over a decade ago, I started being choosy of the kind of movies I feature in. I wanted to go for more challenging roles. I want to play more of an outside the box role that stretches my character."
The La Femme Anjola star actress denied the fact that the new crop of actresses in Nollywood form any form of challenge to her nor did they slow her down any bit. She said they are no competition to her.
"I won't say slowing down, it's about being more intentional about the kind of job you want to be identified with. Because I feel like after being in Nollywood for over two decades, you want to do certain roles that are very challenging outside your norm, stretching yourself."
Rita Dominic aims at international value
Many big names in the Nigerian movie industry like Rita Dominic are aiming beyond Nollywood, they have dreams of working with Hollywood stars. The theatre arts graduate of the University of Port Harcourt said the movie that got her the first AMAA award in 2012 was a Kenyan movie titled Shattered. She set the record straight on her desire as an actress:
"Let me say that I like to work on movies that would be seen internationally. It can be a Nollywood that would be globally accepted."
Asked whether she had the global acceptance concept into consideration while working on La Femme Anjola which made her be nominated for the 2021 AMAA. Rita said:
"I don't know, all I know is that I just try to do the best I can as a producer and an actor."
Source: Legit.ng