I'll Retaliate If I Catch My Partner Cheating, Nollywood Actress Jennifer Obodo
Nollywood actress Jennifer Obodo is grateful for not visiting the hospital nor has she taken any medicine for the slightest ailment so far in 2021
The actress also chastise celebrities who bring their personal matters to social media, she claimed it would rather make the issue worse
Beautiful Obodo takes pride in the fact that she has never been cheated on by her partner in a relationship
Not everyone can condone a cheating partner, but beautiful Nollywood actress Jennifer Obodo is willing to give her cheating partner another chance on one condition.
Obodo in a recent interview with Maryjane Eze of Legit.ng clearly stated that she would gladly take revenge on her unfaithful partner before considering reconciliation. She said:
"When you want to cheat on me, cheat far not to my face. Well, no one has ever cheated on me before, however, if I will forgive him for cheating then I'd have to cheat back so we can forgive each other. After all, the world doesn't revolve around men only. They haven't seen anything yet."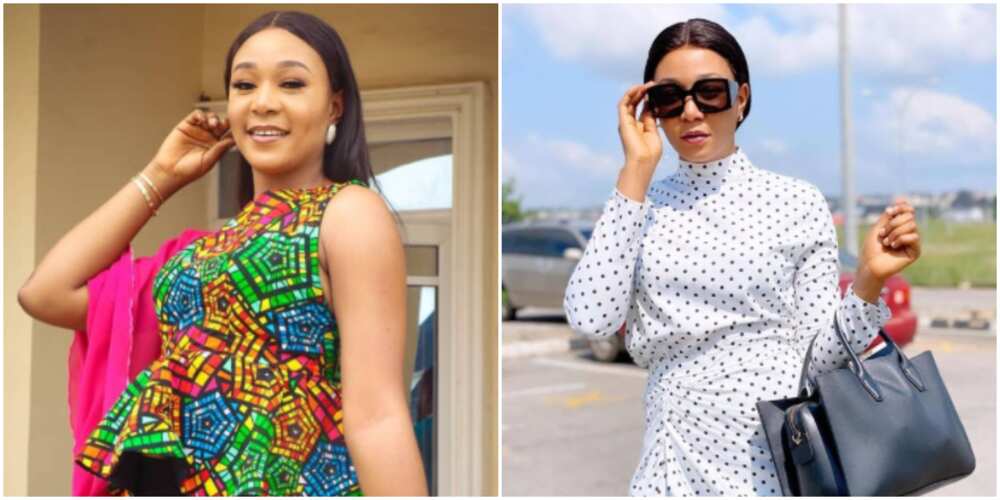 On what attracts her to a man on a first date, the movie star who is also into real estate, interior and exterior finishing said:
Do you have a groundbreaking story you would like us to publish? Please reach us through info@corp.legit.ng!
"His appearance, sense of reasoning, and how comfortable I instantly feel around him. I don't even mind s*x on a first date. It depends on the vibe and person."
Jennifer Obodo also expressed her view on celebrities bringing their private matters to social media.
"I don't think it's right bringing your personal matters to social media. What are you bringing your personal life to social media for? The same people that will applaud you today are the same people that will throw stones at you tomorrow. Social media only make things worse so people who do that should always think twice before taking that step. For me, I love my privacy and I'll never indulge in such."
Jennifer Obodo who recently featured in a movie titled Women and Lies, reveals who lies more between men and women, according to her:
"If we start this conversation we won't end it, we all know both gender are liars but men I give it to them, they are the greatest of all liars. Women only lie when necessary but men lie about everything. The movie is about men who have betrayed women and women decided to play the same game but you know when women try to do the same thing men do to us ,they won't stand it."
The year 2021 is almost over, Jennifer Obodo lists her greatest achievements and lessons the outgoing year has taught her.
She said:
"Well, I would say my greatest achievement this year 2021 is being alive and healthy. I haven't visited the hospital at all or took any drugs of any kind or battled with any health issue. So, if you ask me, I think this alone is an achievement and I am able to almost accomplish one of my goals for the year which is private. However, 2021 taught me not to just work hard but work smart; good things don't come easy. Make every moment count, put your mental health first, save money, learn to have patience and pray often."
Divorce rate will reduce if married women cheat
Controversial Gambian actress, Princess Shyngle, caused a buzz on social media after she shared her interesting take on how divorce rates can be reduced.
In a note posted on her Instagram page, the film star explained that the solution was for married women to also start cheating.
According to her, if married women also cheat anytime they catch their husbands cheating, these men would think twice before being unfaithful in their marriages.
Source: Legit Nigeria