COREN Releases List of Nigerian Universities Running Unaccredited Engineering Courses
Five Nigerian universities have been mentioned as running unaccredited engineering courses in the country
University of Abuja(UNIABUJA), University of Calabar (UNICAL), Modibbo Adama University, Yola, Ambrose Alli University, Ekpoma, and Technical University Ibadan, Oyo state
The registrar of the Council for the Regulation of Engineering in Nigeria (COREN) disclosed this in Abuja
FCT, Abuja - The Council for the Regulation of Engineering in Nigeria (COREN) has released a list of Nigerian universities running unaccredited engineering courses.
The Registrar of the Council, Ademola Adisa, said that five universities refused to update their licenses for various engineering courses since 2020, The Punch reported.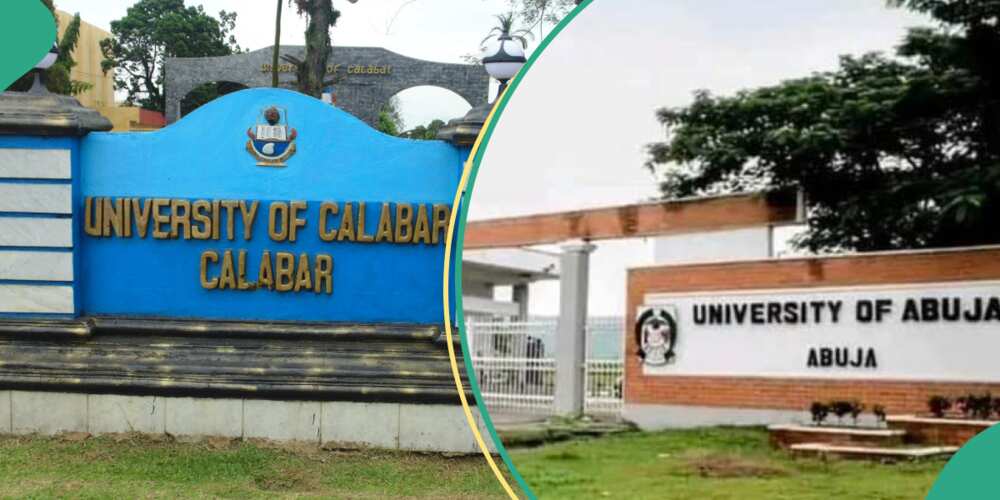 Nigerian universities running unaccredited engineering courses
University of Abuja (UNIABUJA) FCT
Modibbo Adama University, (MAU), Yola, Adamawa state
Ambrose Alli University, Ekpoma, Edo state
University of Calabar (UNICAL), Cross River state
The Technical University, Ibadan, Oyo state
Adisa said UNIABUJA, AAU and MUA are running unaccredited courses and are unfit to produce engineering graduates.
He added that all the engineering courses at UNICAL and the Technical University, Ibadan are illegally implemented.
According to Adisa, the courses are without resource verification, pre-accreditation, and approval from the regulatory body.
The COREN registrar stated this while speaking at a press conference on the outcome of the council's 179th ordinary meeting on Friday in Abuja.
UNIABUJA
He explained that UNIABUJA is running the expired courses in chemical engineering and civil engineering accreditation expired on 26/03/2020, while electronic engineering and mechanical engineering accreditation expired on 20/04/2022.
Modibbo Adama University Yola
He noted that Modibbo Adama University Yola failed to acquire accreditation for agricultural engineering while civil engineering and elect/elect engineering expired on 11/10/2020
He added that the chemical engineering and mechanical engineering both expired on 10/03/2021.
UNICAL
He also said the UNICAL and Technical University Ibadan, Oyo State, was running illegal engineering programmes because COREN did not accredit the courses.
Man lists "useless courses" to study in Nigerian universities
Meanwhile, Legit.ng reported that an X user (formerly Twitter) @Nigeriangod_has released a list of "useless courses" to study in Nigerian universities.
Some of the listed courses are microbiology, biochemistry, law, business administration, sociology, political science etc.
According to him, the listed courses are not worthy to be studied in Nigeria.
List of new courses, departments in Nigerian universities
The newly introduced curriculum, the Core Curriculum and Minimum Academic Standards (CCMAS) will commence in September 2023.
The National Universities Commission (NUC) unveiled the new curriculum in 2022 to replace the Benchmark Minimum Academic Standards (BMAS), which had been in use since 2007. The CCMAS was designed to make Nigerian tertiary education more responsive to the needs of society and reflect the 21st-century realities in the existing and new disciplines and programmes.
Source: Legit.ng