Reactions as Man Lists "Useless Courses" to Study in Nigerian Universities
A Nigerian man simply identified as Brooda John, has tagged some courses as "useless" to study in universities in the country
He listed law, microbiology, biochemistry, Agriculture, sociology, political science, business administration, English language etc. as the "useless' courses
According to Brooda John, the courses are useless because they are not worthy to be studied in Nigeria
An X user (formerly Twitter) @Nigeriangod_has released a list of "useless courses" to study in Nigerian universities.
Some of the listed courses are microbiology, biochemistry, law, business administration, sociology, political science etc.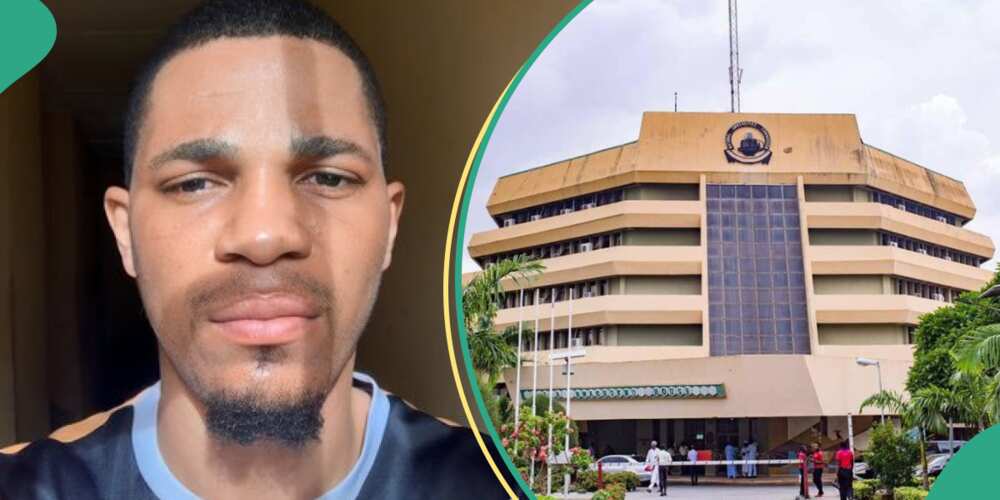 He said the listed courses are not worthy to be studied in Nigeria.
PAY ATTENTION: Share your outstanding story with our editors! Please reach us through info@corp.legit.ng!
Nigerians react as man lists "useless courses" to study
The post has continued to generate a lot of reactions from Nigerians both at home and abroad.
@TeeSugarr
Same Law wey I study for naija come dey use chop for obodo oyinbo!? Dey play
@cposcure
I studied Biochemistry…and i agree with you
@iam_drchris
Remove vet medicine from this list if you don't want what happened in 2003 to repeat itself
@phveektordrayne
How are they useless? They can be stepping stone for good masters in the abroad
@PAPPYZEE86
Microbiology? You must be a JOKE! I know a microbiologist in Abuja earning in $. Huge money in Naira. #18m monthly. That's just basic salary.
@Amakerry_
You see that Political Science, you need to loud it with speaker.
@All5tarboy
I know this is a dig at the legal system, but lawyers are out here making money in Nigeria regardless. Might be one of the few professions where people are reliably making good money steadily, but I'm assuming like anywhere else to get in you need connections.
@VetiNazreehlDr
Oga comot Vet Medicine for the list. If Vet medicine go dey the list then human medicine sef suppose dey.
@BruteMiner
I have found it hard to disagree with this list. Unfortunately, everything is here useless in Nigeria because there is no value placed on them.
The LAW in particular, is meant to be scrabbed after encountering these broad daylight ordeal with the judiciary and how 2023 has exposed all the flaws, corruption and most importantly showed how the Nigerian constitution is set up to protect criminals and prosecute/oppress justice for the poor and innocent. There is no law in Nigeria because the police who are meant to uphold it are the accomplices and enablers of the destruction of the LAW. It's a dead country, and it has no rule of law that governs it from the impurities wrecking it consistently.
@0liminati
Wow, that's quite a list you've got there! But hey, let's not be too quick to judge. While some might consider these courses "useless," they can actually open doors to interesting career paths and opportunities. It's all about finding your passion and making the most of it!
List of new courses, departments in Nigerian universities
Meanwhile, Legit.ng reported that the newly introduced curriculum, the Core Curriculum and Minimum Academic Standards (CCMAS), will commence in September 2023.
The National Universities Commission (NUC) unveiled the new curriculum in 2022 to replace the Benchmark Minimum Academic Standards (BMAS), which had been in use since 2007.
The CCMAS was designed to make Nigerian tertiary education more responsive to the needs of society and reflect the 21st-century realities in the existing and new disciplines and programmes.
Source: Legit.ng