JAMB Approves Cut-Off Marks for Universities, Polytechnics
JAMB has released the cut-off marks for Nigerian students who wrote the 2022 Unified Tertiary Matriculation Examinations (UTME)
For university admission, the minimum cut-off mark is 140, while 120 is set for admission into polytechnics
JAMB registrar, Professor Ishaq Oloyede, said only 378,639 of the 1,761,338 who wrote the 2022 UTME scored 200 and above
FCT, Abuja - The Joint Admissions and Matriculation Board (JAMB), on Thursday, July 21, approved cut-off marks for universities and polytechnics in the country.
The decision was taken after a heated session comprising officials from JAMB, the Ministry of Education, the National Universities Commission, and the National Board for Technical Education among others.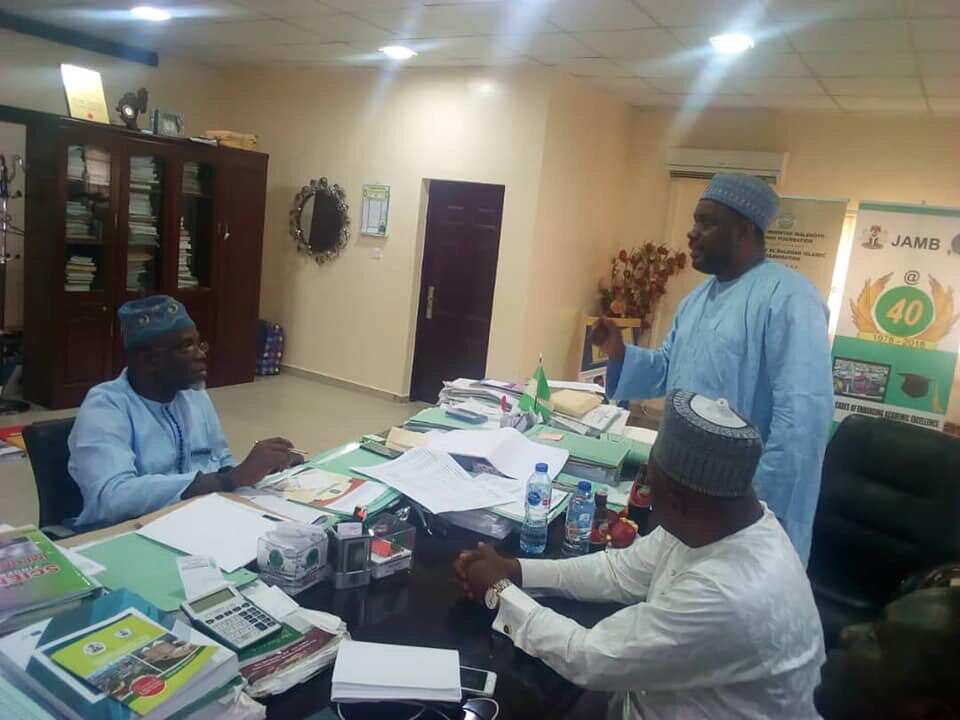 For the polytechnics, 120 cut-off mark was approved while 140 was approved for universities, according to The Punch.
2022 UTME: Only 378,639 scored above 200 - JAMB
Meanwhile, JAMB registrar, Professor Ishaq Oloyede, at the 2022 policy meeting, revealed that only 378,639 of the 1,761,338 who wrote the 2022 Unified Tertiary Matriculation Examinations (UTME) scored 200 and above.
A total of 520,596 candidates scored 190 and above; 704,991 scored 180 and above; 934,103 scored 170 and above; 1,192, 057 scored 160 and above, according to the head of JAMB,
Oloyede also noted that the board allowed candidates with awaiting results to register for the 2022 UTME.
"JAMB allowed awaiting results candidates to register and sit for the 2022 UTME. These candidates can't be considered for admission on awaiting result status.
They must present their O'level results on the board's portal before the commencement of admissions," he was quoted as saying.
Nigerians react on Facebook
Comr Adeleye Adekunle Samson said:
"Gradually by gradually, our educational sector is draining and deteriorating every year Jamb approved the cut-off mark for various institution in Nigeria. From 180-140! So ridiculous. Under PMB, our educational sector is meaningless!"
Victor Nweke commented on Facebook:
"So, Nigeria education is embracing laxity. Cut-off mark were 220 for many varsities and 160 to 180 for poly back then. does that mean our education system is really deteriorating?
"Buhari and his administrations are all shambles, what a waste of administration."
Danladi B Rahama said:
"This country is full of confusion, talking about cut-off mark while Asuu are still on strike, God What have we done?? Have mercy on This country."
Muyiwa Dada Olarewaju opined:
"From 180 to 140 marks, gradually Nigeria is goings backward educationally, ASUU has also been ghosted."
Ekiti indigene emerges with highest score of 362 in 2022 UTME
In a related development, JAMB has also announced that an indigene of Ekiti, Adebayo Eyimofe, scored the highest mark in the 2022 UTME with 362.
The smart candidate, Adebayo, wrote the examination in one of the computer-based test centres in Abuja.
JAMB Registrar, Prof Oloyede, made this disclosure at the ongoing 2022 policy meeting of the board held at the International Conference Centre in Abuja
Source: Legit.ng