Banditry and Phone Network Shutdown: Why Governor El-Rufai is Chasing Shadow (Opinion)
Editor's note: In this article, public affairs analyst Odewale Abayomi reflects on the phone network shutdown in Kaduna and how the strategy is becoming less effective in tracking the bandits' activities in the state.
Roughly 5 weeks now, Governor El Rufai ordered the shutdown of the telecoms network in a bid to launch offensives and disrupt bandits' operations in some areas of Kaduna state. But, from indices, the strategy worsens insecurity and inflicts unwarranted and unbearable inconvenience on the inhabitants.
Network shutdown was only seemingly effective within the first three weeks in Zamfara. Bandits have since bypassed the network shutdown as at the time Kaduna copiously adopted the failed strategy. They find ways to contact victims' families and still impose extra charges due to network difficulty.
Governor El Rufai's approach of shutting down telecommunications networks with the hope that it would stop banditry is therefore akin to chasing shadow.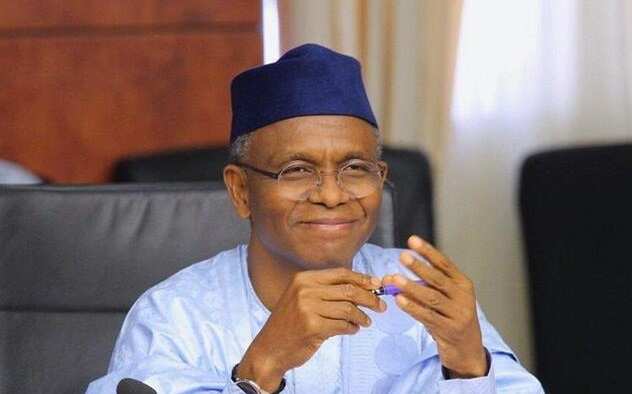 Do you still believe the strategy is working? Okay, let's examine 5 weeks of communications shutdown. What has been the gain? Within the past 5 weeks, two people were killed by bandits in Zango Kataf, they also attacked Catholic Seminary, abducted 3 seminarians and injured 6 others in Jama'a Local Government Area of Kaduna state, and the shocking attack on Kaduna/Abuja rail track.
A few days ago, bandits attacked Baptist Church in Kaduna, killing two and abducting scores. And despite telecoms shutdown in Sokoto, bandits just imposed new village heads in Sokoto communities and even reopened markets. Isn't the telecommunications shutdown now a futile strategy?
With facts, evidence abounds that spontaneous interactions via telecommunications have prevented many residents from running into attacks. Now amidst network blockage, bandits could comfortably carry out their dastardly acts unrestrained because the victims are shut from telecommunications. Many victims are trapped, they cannot communicate while in distress and they cannot receive information about an impending attack.
Telecommunications is never a threat to security. Isn't it counterproductive? The government is shutting down telecommunications networks at a time the government is supposed to admonish telecommunications providers to strengthen full network coverage across Kaduna state so that people in distress can place a call to the on-ground Swift Response Team for rescue and prompt offensives on the bandits. I have never heard of anywhere in the world where they resort to shutting down telecommunications networks in a bid to curb crimes. Nowhere in the world!
Bandits attack when there is a network and when there is no network. What is the usefulness of shutting down telecommunications networks if banditry attacks still persist? What is the essence of infringing on the rights of the inhabitants to access telecommunications and communicate – all in a futile strategy of fighting banditry?
Because of the incessant bandit attacks, one would have thought the government would constitute a standby and proactive Swift Response Team at strategic locations across the state – especially, notorious areas and provide hotlines to reach the security operatives. Enforcing full network coverage across the State will even aid Swift Response Team operations. Instead, the government opted to shut the networks.
Has the network shutdown stopped banditry? And has the shutdown benefited Kaduna inhabitants? The answers are NO.
Obviously, no need to consult a soothsayer to know that the strategy has failed, making lives difficult and practically inflicting unbearable pain on the citizens whom the Governor swore to protect. Right now, bandits are still carrying on with attacks while the vulnerable inhabitants are shut from communications – which is essential. At whose loss? Obviously, the inhabitants who are shut from telecommunications are at the receiving end. They are shut from the world.
Bandits attack when there is network and when there is no network. What is the usefulness of shutting down telecommunications networks if banditry attacks still persist? If a strategy is not working, the next move is to abort and come up with a new strategy.
In the developed world, they even engage telecommunications and digital footprints in apprehending criminals and terrorists – without inflicting unnecessary pain and inconveniencing the people whom they protect. Kaduna government shouldn't see telecommunications as a security threat rather, a friendly tool that would assist in routing banditry.
If Kaduna shut down telecommunications for 20 years, that would never address banditry.
Network shutdown is an ill-conceived, ill-advised, ineffective, archaic and counterproductive – approach to tackling banditry and terrorism. Such an approach is never adopted anywhere in the world; why? because it is a failed strategy from conception.
It is an illusion for Kaduna to hold on to the phone network outage strategy. Lift telecommunications shutdown and restrategize.
***
ODEWALE Abayomi, a Civil Engineer by profession, writes on economy, human rights, and climate change. He tweets @ODEWALEAbayomi.
Disclaimer: The views and opinions expressed here are those of the author and do not necessarily reflect the official policy or position of Legit.ng.
Source: Legit