Uber Connect Set to Replace Gokada, MaxOkada, Others in Nigeria, Crashes Into the Package Delivery Business
Uber launches package delivery business in Nigeria as local businesses struggle to survive due to incessant harassment from government agents
Uber will use its name recognition to cause disruption in the industry which many say lacks control and an all-comers' affair
Experts say local logistics business in Nigeria is chaotic with many operators lacking in skill, training right certifications
Ride-hail Company, Uber launched Uber Connect, a package delivery business, in July of 2020. The company said it hopes to leverage its success in the ride-hail business to deliver top-notch delivery services globally.
In a blog post announcing the launch of Uber Connect, the company said it will offer same-day, on-demand delivery services. The company said there is no need for customers to wait for hours before getting their packages delivered, a feat considered record-breaking should it succeed in an industry already considered inert and tardy.
Uber's antecedents
Uber is a known performer of some sort. Take UberEats for example. It delivers acclaimed oven-fresh meals to customers in parts of the world.
It hopes to replicate the same feat in Nigeria in the logistics industry. But will it?
Uber is optimistic of achieving success in Nigeria in industry left largely unregulated, unchecked and plagued by bad infrastructure and rot.
PAY ATTENTION: Install our latest app for Android, read best news on Nigeria's #1 news app
There are a few bumps along the way if Uber hopes to make a success in Nigeria.
Real competition or mushrooms?
Following the ban on commercial motorcycles in Lagos in February 2020, one of the affected bike-hail companies, Gokada, spun into the logistics business and, according to analysts, has made a phenomenal success of it.
Not all bike ride-hail businesses were so lucky and so focused. Oride, owned by Opay, a digital payment platform, withered off.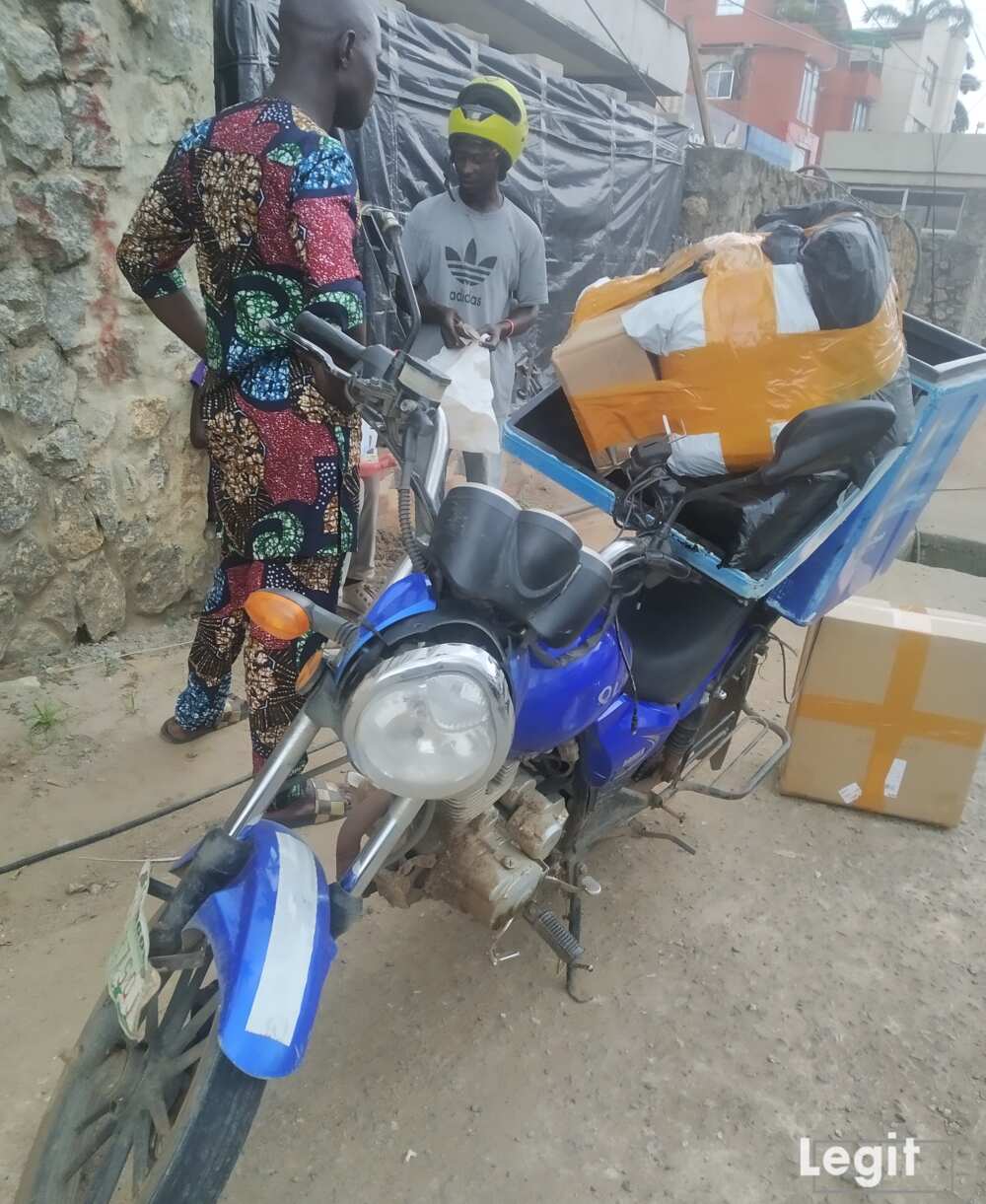 Uber is up against a litany of package delivery companies, most of which are considered mushrooms in Nigeria. Not a few people have been left dissatisfied with service delivery by these companies who flout promises and, most times, displace or freight away customers' packages to wrong or unknown destinations.
It is also going to combat local council authorities that deploy thugs and louts as revenue agents. It needs to find a way to overcome the overzealous workers who have no qualms about enforcing non-existing rules on the roads, especially in cities like Lagos.
A dispatch rider with GoKada told Legit.ng that they are faced with multiple registration agents in Lagos.
According to him, both council, state and federal agencies now pester them with payments and registrations that they were not used to in the past.
"Road Safety and Vehicle Inspection Officers (VIO) are now interested in what we do as dispatch riders. They ask us for many documents. What we have not seen in Lagos in the past are now commonplace because we are doing delivery (sic). That is not good. And local government louts harass us everywhere, demanding Rider's Cards. Road Safety officials demand a Driver's License while the state government asks us to get a Rider's Card," Chike, a dispatch rider with Gokada said.
If Uber gets this right, the disruption would have come early in an industry that is rudderless.
Source: Legit.ng