Does Rainy Season Impact Network Signal? Expert Finally Set Record Straight With Two Important Answers
Contrary to popular belief, the rainy season is not the major cause of poor network, as expert counters this opinion, calling it a myth
Rainy season is only a casualty of customer demand and service provided by telecommunications companies in Nigeria
Internet congestion and mast-type have been identified as reason for poor network experienced by many Nigerians, according to industry expert
The rain has been blamed for a handful of things in Nigeria, from causing surge in bus t.fare, to DSTV losing connection with its server, and then there's the poor telco network.
The latter is a story that has weathered every storm, passed down from one generation to the next - some say the tales about rain causing poor network coverage even date back to the times before mobile cellular network first set their foot in Nigeria.
To some, the weather has a hand behind the network quality; during dry season, oh, the signal is flawless, but once it starts raining cats and dogs, Jerry can no longer hear Metro-Goldwyn-Mayer on the fixed-line or cellular/smartphone again.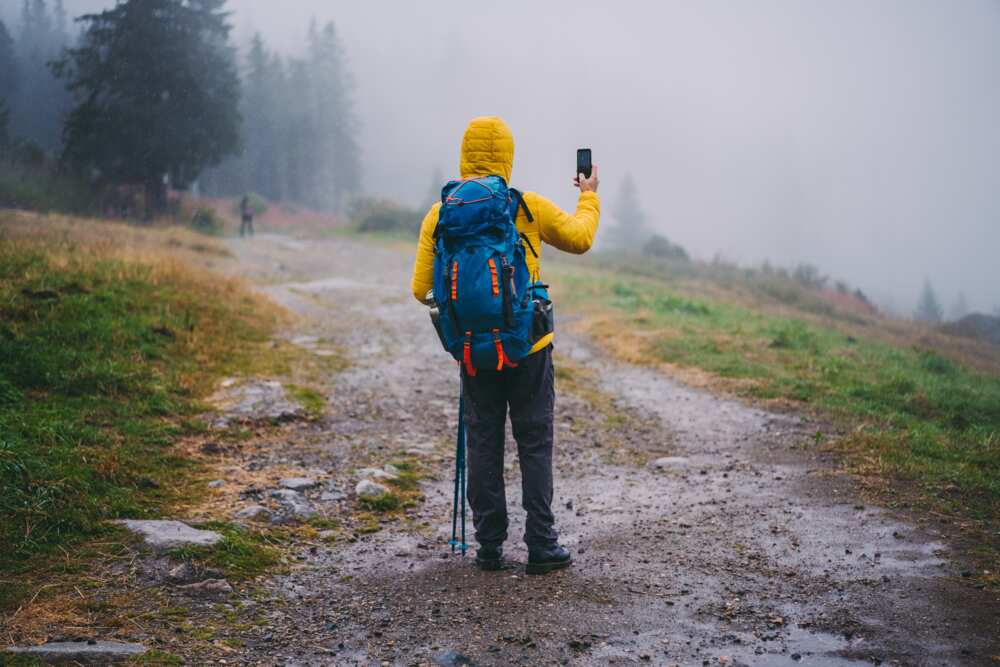 Do you have a groundbreaking story you would like us to publish? Please reach us through info@corp.legit.ng!
While individuals with such notion might not be entirely wrong, their assumption is not entirely right either - according to an expert in mast and network installation, working for a major telco in Nigeria, who chose to speak on condition of anonymity, lack of knowledge is behind the agenda against rain.
Rain causing poor network signal a myth?
According to him, while rain might play a role in the outcome of the quality of service network subscribers experience, it is not a major cause, hence, the claim being a myth.
The network engineer explained to Legit.ng that there are a number of major reasons that contribute to poor network coverage, stating that mass-type and rate of users during dry and raining seasons in a location are some factors.
While giving clarity to the impact of rain on quality of service, he said this is also dependent on number of users during the rainy period in Nigeria.
It was gathered that if 30% (percentage used for instances only) of residents are home in the dry season during work hour, the mast will be able to cater to their service needs, as it means there's no traffic congestion on the mast installed in their area.
However, during rainy season, there are high chances the number of residents at home to climb to 70% or 80% (percentage used for instances only) as they couldn't make it to work due to the downpour.
This increase in number of residents will cause internet congestion on any mast coverage [as more residents will be on their phone], and it will slow network speed, hence, reducing the quality of service experienced by the users.
The expert said this is why many believe that the rain causes poor network, whereas, it's internet congestion that is too blame.
According to him;
"When the weather changes, there's something called adaptive modulation which switches automatically and improves the speed of the network capacity."
How mast-type also contributes
He explained that some areas are covered by 3G mast, but subscribers could leave their network signal at 4G, and in such case, the mast will prioritise users on the former network, while limited access will be given to the subscribers on the latter platform.
It was gathered that the only time subscribers, in residential areas for instance, on 4G network will enjoy the telephony or internet service will be in the morning or afternoon, when most residents have gone to work.
This free up space for the 3G mast to accommodate persons on higher network level - but at night, when everyone is home, the network priorities 3G users.
He said rain can only affect network providers that uses copper for their network connectivity, which is usually placed underground or off-ground, but Nigeria's major telecoms firms uses fibre optic, which can withstand the downpour.
Elon Musk coming to join Nigeria's network market
United State-based billionaire and Tesla founder, Elon Musk, has taken the first step of operating a telecommunications company in Nigeria.
Musk sent representatives of his internet company, Starlink, to meet with Nigerian Communication Commission (NCC) and discuss the ground work of setting up.
The bitcoin promoter will compete with Nigerian network providers, MTN, Airtel, Globacom and 9mobile for subscribers in the country.
Source: Legit