Rabiu Bounces Back, Joins Dangote Again in List of 500 Richest Men As Wealth Rises by N986m in 24hrs
Abdul Samad Rabiu, Nigeria's second-richest man, has re-entered the list of the world's 500 richest billionaires
Rabiu's wealth has surged in recent weeks largely due to the excellent performance of his cement firm, BUA Cement and BUA foods
Despite his resurgence, Rabiu still still ranked below Dangote and other African billionaires in the 500 rich list
Aliko Dangote has been joined again by Abdul Samad Rabiu in the Bloomberg Billionaires Index of 500 richest men in the world.
Bloomberg Billionaires Index tracks the assets of the world's richest billionaires using their investments in various companies.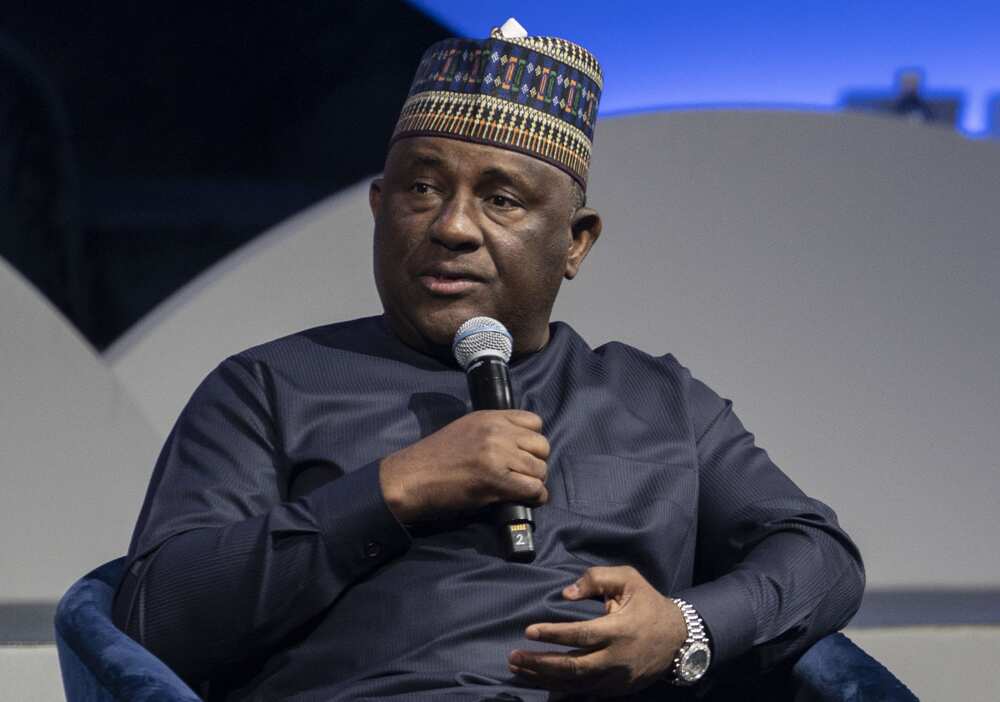 Since June 2023, Rabiu has been out of the index following the devaluation of the naira which severally affected his wealth.
Recent change in fortunes has seen him bounced back into the list.
Abdul Samad Rabiu wealth on the rise
According to Bloomberg Rabiu's net worth in 24 hours made $1.25 million( over N986 million) pushing is total net worth $5.18 billion as at Monday, September 18, 2023.
However, his current net worth is still $1.29 billion lower when compared to his wealth in the start of the year.
The financial company ranks Rabiu as the 500th richest man in the world.
Rabiu's wealth source
Rabiu is the founder and chairman of BUA Group, a conglomerate in Nigeria. Its Lagos-based subsidiary, BUA Cement, is Nigeria second-largest cement producer.
He also controls a 93% stake in BUA Foods, which owns the largest pasta and flour plant in Nigeria.
The shares of BUA foods since listing on the Nigerian Exchange has surged by over 400 percent in less than 2 years.
Rabiu's wealth compared to other Africans in Bloomberg list
Aliko Dangote - $17.5 billion (Nigeria)
Johann Rupert & family - $11.6 billion (South Africa)
Nicky Oppenheimer - $9.25 billion (South Africa)
Nassef Sawiris - $7.67 billion (Egypt)
Natie Kirsh - $7.27 billion (South Africa)
Naguib Sawiris - $5.84 billion (Egypt)
Abdulsamad Rabiu- $5.18 billion (Nigeria)
Zenith Bank chairman Jim Ovia makes over N13bn in 5 hours, buys more shares
In another report, Legit.ng revealed that Jim Ovia, the owner of Zenith Bank, has purchased additional shares in his bank.
The new shares were purchased after he made over N13 billion from President Tinubu's inaugural speech.
He made money between 9:30 and 14:30, the trading hours of the Nigerian stock market.
Source: Legit.ng