Don Swayze biography: Who is Patrick Swayze's younger brother?
Don Swayze is an American actor and stuntman. He is best known as the younger brother of Patrick Swayze, the Dirty Dancing star. How successful is he? Does he have children?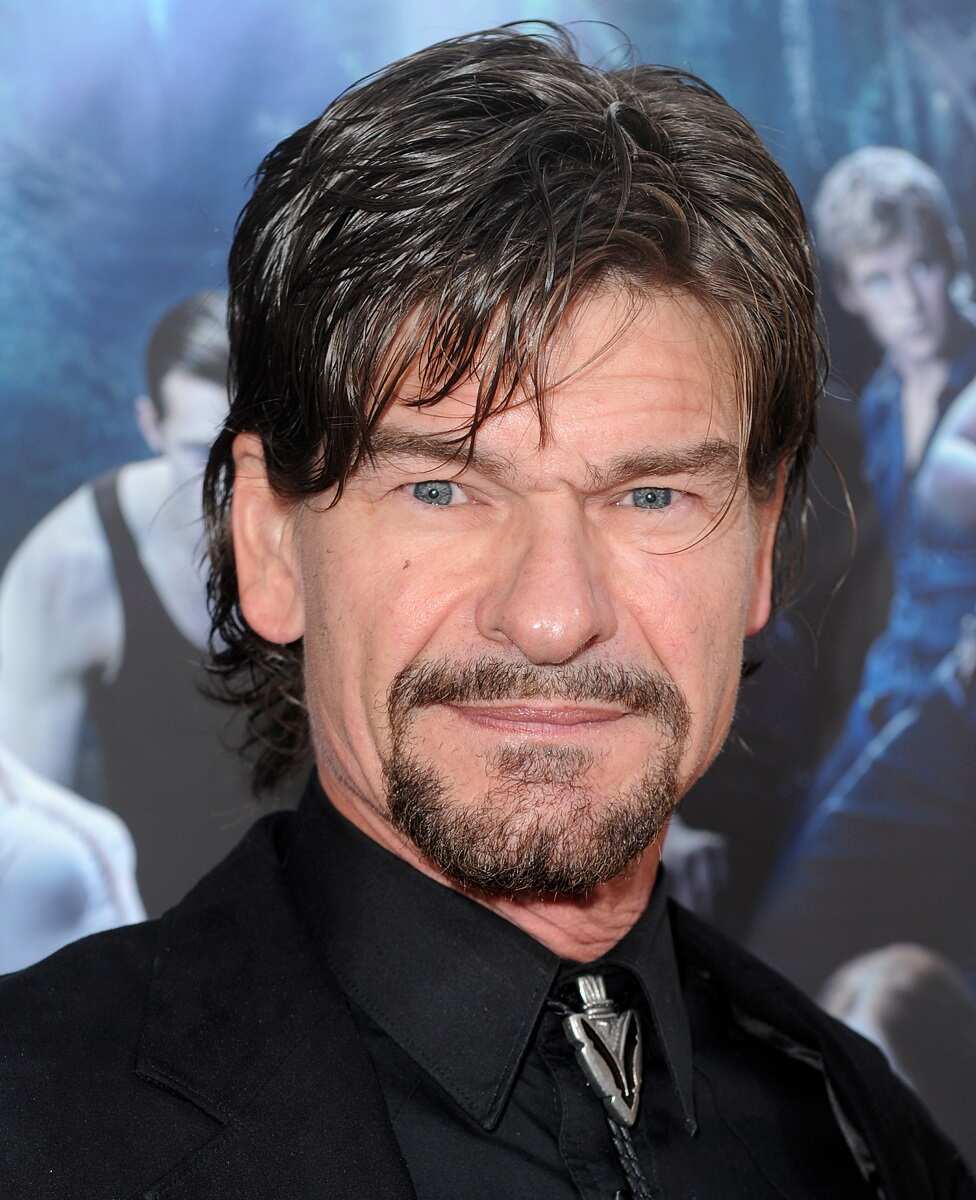 Who is Don Swayze? A lot of people recognize him as Patrick Swayze's brother. He made a successful career as an actor and a stuntman.
How much do you know about him? How old is Patrick Swayze brother now?
Profile summary
Full name: Donald Carl Swayze
Profession: Actor
Date of birth: 10 August 1958
Don Swayze age: 62 years (as of 2020)
Place of birth: Houston, Texas
Height: 184 centimetres (6 feet)
Marital status: Married
Children: 1
Net worth: $5 million
Don Swayze biography
He was born in Houston, Texas, the USA into the family of Patsy Yvonne Helen and Jesse Wayne.
His mother was a dancer, choreographer, and dance instructor. His father was an engineering draftsman.
How old is Don Swayze?
Donald was born on 10 August 1958. As of 2020, he is 62 years old.
Don Swayze siblings
The actor comes from a big family. He grew up with two brothers, Sean (1962) and Patrick (1952 – 2009), and two sisters – Vickie Lynn (1949 – 1994) and an adopted sister, Bambi.
Vicky Lynn passed away in 1994 from an overdose of painkillers.
Patrick built an impressive acting career. He became hugely popular after the release of the movie Dirty Dancing.
Two of Patrick Swayze siblings built a career in acting – Bambi and Don.
Bambi appeared on Lethal Ninja, One Last Dance, In Search of Dr. Seuss, and Stompin' at the Savoy.
What is known about Don's career?
Patrick Swayze brother's career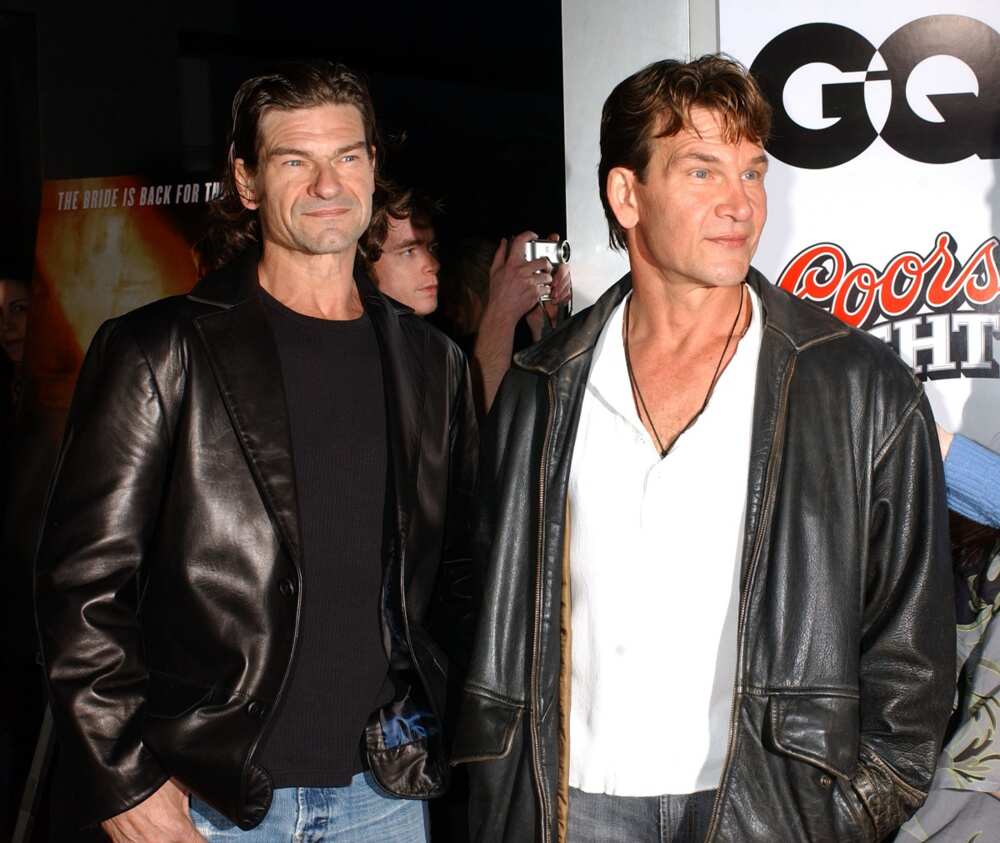 Don took inspiration from his mother, who was a choreographer, he attended most of her shows.
Patrick had always been curious about acting. Thus, one day, he went on to take acting lessons from The Beverly Hills Playhouse.
Following the footsteps of his brother, Don did the same thing. Then, he started auditioning for television.
While looking at Patrick and Don Swayze young pictures, one can hardly miss noticing their likeness. Nonetheless, Don preferred to play more violent characters than Patrick.
Thus, he played minor roles in Street Hawk, The Fall Guy, and Matlock (1989 episode, The Thoroughbred).
In 1989, he appeared as Nelson in Driving Force. Thereafter, he began to take on slightly larger roles in television series. His acting skills had also improved considerably at that time.
In the late 1980s, he played a supporting role in Shy People.
In the early 1990s, he played almost a dozen roles in Dragnet, Edge of Horror, Payback, The World According to Straw, Death Ring, Body of Influence, etc.
His career also included an appearance as a guest actor in Columbo, Renegade, Murder, She Wrote, NYPD Blue, Walker, Texas Ranger, Profiler, etc.
In 1998, the Swayze brothers appeared on the Letters from a Killer together: Patrick as Race Darnell and his brother as a stuntman Moreover, in this movie, you can also see their brother Sean who briefly appeared as a driver.
As a result, Don received more roles than ever before. In 2007, he acted in two episodes of the series Criminal Minds.
In 2010, he played Gus in Season 3, Episode 3, of True Blood (It Hurts Me Too). The same year, he appeared in five episodes of The Young and the Restless as Shaw Roberts.
In 2012, he played roles in two westerns – Dark Canyon and Heathens and Thieves. He also starred in the horror movies Lizzie and The Appearing.
In 2016, he appeared as Jim Mackey on the first episode of the Netflix series Longmire and in 2017, he joined the series General Hospital as Buzz.
In 2019, he appeared in Beneath the Leaves and Blood Type.
Don Swayze movies and TV shows
Shortly afterwards, his professionalism turned him into one of the most popular actors. Some of his most fascinating films and TV shows include:
Movies
1987 – W.A.R. Women Against Rape
1987 – Shy People
1989 – Driving Force
1989 – Trapper Country War
1991 – Payback
1991 – Edge of Honor
1993 – Sexual Malice
1994 – Pontiac Moon
2014 – The Appearing
2019 – Beneath the Leaves
2019 – Blood Type
TV series
1981 – 1986 – The Fall Guy
1985 – Street Hawk
1986 – 1994 – L.A. Law
1986 – 1995 – Matlock (episode The Thoroughbred)
2007 – Criminal Minds (episode 2)
2010 – True Blood (episode It Hurst Me Too)
2010 – The Young and the Restless
2012 – 2017 – Longmire (the episode in 2016)
2017 – General Hospital
How tall is Don?
Don Swayze height is 6 feet; that is, 184 centimetres.
What is Don Swayze net worth?
Having worked hard all these years, the actor has accumulated a fairly large fortune. As of today, he has a net worth of $5 million.
Don Swayze wife
Don has been married twice:
Marcia (actress). They tied the knot on 31 December 1985. On 8 April 1988, the couple welcomed a daughter, Danielle. In 1993, they divorced.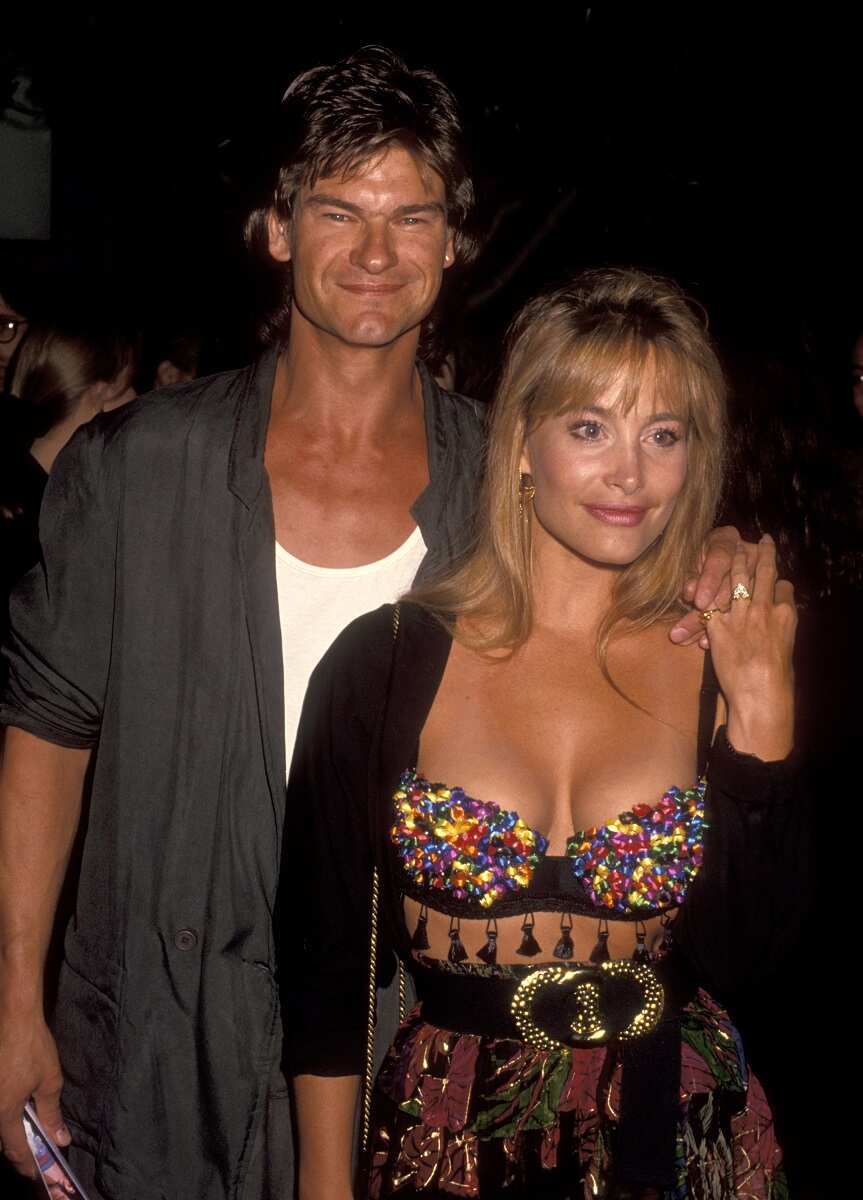 Charlene. The actor married for the second time on 26 June 2014. The wedding celebration took place in a private church, with only family and close friends present.
In his spare time, Don Swayze likes to ride his mountain bike. He is also known as an avid skydiver diver. He has no official social media accounts.
READ ALSO: SolidStar biography: Who is the popular Nigerian musician?
Legit.ng recently reported about the life of the Nigerian musician SolidStar. He is best known for his hit song One in a Million.
He began his career as a drummer in a local church. Over the years, he became a professional artist, performing alongside big stars as Djinee, Ice Prince, Jesse Jagz, Kas, Naeto C, Superstar, and Wizkid. How successful is he these days?
Source: Legit.ng