Abdul Samad Rabiu Inches Closer to Third Richest Man in Africa After Wealth Grew by Over N960bn in One Year
Within one year, Abdul Samad Rabiu, the Chairman of BUA Group, has jumped to being the third richest man in Nigeria
His wealth has risen by over N960 billion and has resulted in him overtaking some of Africa's top billionaires
With his companies performing exceptionally well, Rabiu is now closing in on becoming the third richest man in Africa
Nigerian billionaire Abdul Samad Rabiu, founder of BUA Group, is rapidly closing in on South African billionaire Nicky Oppenheimer's status as the third-richest person in Africa.
With a net worth of $8.2 billion, Rabiu's fortune has skyrocketed by $2 billion(N966bn) in just one year, narrowing the gap between himself and Oppenheimer.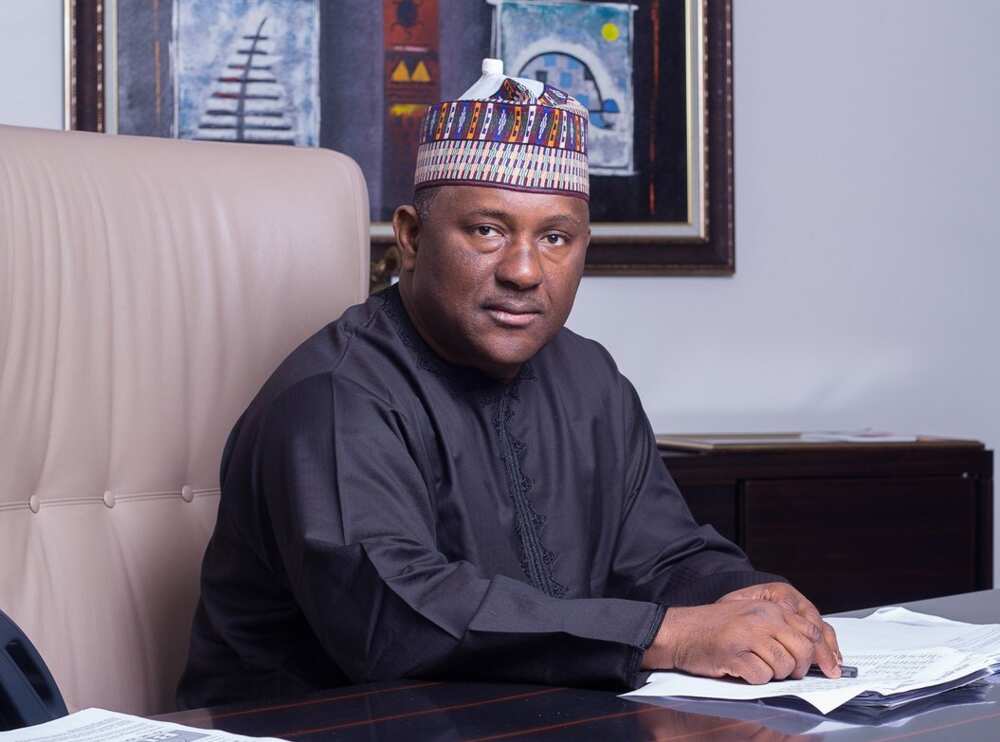 Forbes' data reveals that Rabiu's net worth has surged from $6.1 billion in January 2022 to $8.2 billion as of Tuesday, March 28, 2023, making him the fourth-richest person in Africa and surpassing Egyptian billionaire Nassef Sawiris.
Additionally, this rise in his net worth has closed the wealth gap between Rabiu and Oppenheimer to just $100 million.
Why Rabiu's wealth on the rise
Rabiu's remarkable increase in wealth is attributed to his manufacturing empire, BUA Group, and the soaring market value of his publicly traded companies, BUA Cement and BUA Foods.
BUA Cement had a stellar financial year, generating historic profits of N101.01 billion ($219.4 million) in 2022, up 12.14% from N90.08 billion ($195.6 million) in 2021, according to its latest financial report.
BUA Cement's board of directors recommended a dividend payout of N2.8 ($0.00608) per share, up from N2.6 ($0.0056) the previous year, in recognition of the company's outstanding performance.
As the majority shareholder of BUA Cement, Rabiu is set to receive a whopping N91.3 billion ($198.27 million) in dividends, a substantial increase from the N86.5 billion ($187.8 million) he received last year.
Paystack co-founder, Shola Akinlade buys huge stake in Danish Football Club
Meanwhile, in another report, Shola Akinlade, the co-founder of Nigerian payment platform Paystack, has purchased a 55 percent stake in Danish football club Aarhus Fremad.
Akinlade's acquisition is his second big sports investment, having also owned a football club in Lagos
He is hoping that the two sports clubs based in Lagos and Denmark will work closely to produce talent
Source: Legit.ng