ATM, PoS, and Mobile Channel Fraud Increase to N3.6 Billion in 2022
Fraud in Nigerian banks in the third quarter of 2022 saw a significant increase
The Financial Institutions Training Centre (FITC) said that ATMs, PoS, mobile and other channels accounted for N3.62 billion in the period
About four bank staff forged cheques worth N521.3 million during the period
Automated Teller Machines (ATMs, Point of Sale (PoS) terminals, mobile and other electronic channels, and cash accounted for N3.62 billion in fraud in Nigerian banks in the third quarter of 2022.
The Financial Institutions Training Centre (FITC) stated this in its report 'Report on Frauds and Forgeries in Nigerian Banks' for Q3 of 2022, on cash theft incidents reported within the period.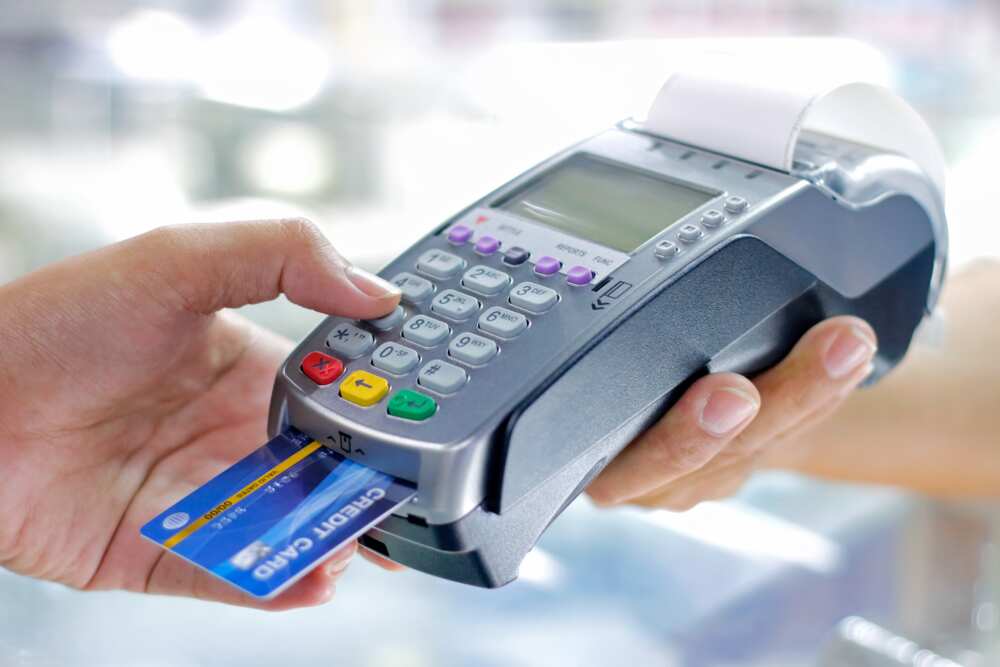 Bank fraud witness decline in Q3 of 2022
The 18-page document showed that in Q3 of 2022, about 19,34 cases were reported, compared to 20,195 cases witnessed in the same period in 2021, a decline of about 4.36%.
The amount involved declined from N34.8 billion to N9.62 billion, a drop of 73.34%. However, the total amount lost in the same period in 2022 was N853.167 billion in 2021 as against N3.62 billion in the third quarter of 2022, representing a jump of 324.50%
FITC said that outsider collusion in fraud spiked from 14,243 in the third quarter of 2021 to 16,125 in 2022, a 324.50% increase.
Insider collusion increased considerably from 32 in the third quarter of 2021 to 112 in the third quarter of 2022, representing a 250% increase.
In the same period, 14 appointments were terminated in the third quarter of 2021 to 112 in Q3 of 2022, a 250% increase.
Twenty-two Teller fraud was reported in the reviewed period involving four bank staff and five outsiders, with 10 people conniving in N121.763 million fraud and actual loss put at N83.5 million.
According to FITC, 36 forged cheques and signatures were reported with the involvement of four bank staff and 12 outsiders in N521.349 million fraud, and N305.4 million was lost.
The Guardian report noted that computer/web fraud cases saw about 8,830 patients, with six bank staff and 8,911 outsiders involved.
About N2.6 billion was involved, and N305.4 billion was lost to fraud.
Mobile transactions accounted for 6,631 fraud cases, with 33 bank staff involved and 5,194 outsiders colluding.
Bank staff collusion increase
FITC said about N2.669 billion were involved and N1.222 billion lost within the period under review. Regarding cash theft, 16 cases were reported involving 16 bank workers, where N569.6 million were involved, and N452.2 million was lost.
In the same period, FITC said there was no clearing fraud in illegally printing bank documents, falsifying accounts, forex fraud, cross-firing cheques, and kite flying.
The report said the overall decline in fraud cases and the amount involved and lost is necessary for banks to improve internal control measures to prevent fraud activities.
FITC said it is commendable for a banking institution that fraud incidences, the amount involved, and the amount lost have decreased.
The firm said there is a need to review fraud control measures in bank branches as there have been reported fraud cases and activities in the banks.
"As always, banks should continue the ongoing sensitization of their customers on the need to protect their details across various channels and banking platforms," FITC stated.
Top sources of fraud in banks revealed as customers in Nigeria lose N1.17 billion in 2022, report Says
Legit.ng reported that a Financial Institute Training Centre (FITC) report has shown that bank customers in Nigeria lost a total of N1.17 billion in the second quarter of 2022.
The centre revealed that information from 24 commercial banks in Nigeria indicates that the amount was lost out of 8.78 billion reported fraud cases in the period under review.
The data revealed a decline in fraud cases across the banks compared to the first quarter of 2022.
Source: Legit.ng