"Old Naira Notes No Longer Legal Tender in Nigeria," CBN Declares, Tells Citizens What to Do
The Central bank of Nigeria has clarified the confusion around the legal status of old naira notes
Many Nigerians have reported that banks and some supermarkets are no longer accepting the old naira notes
In that light, the CBN has finally declared that the old naira notes cease to be legal tender despite a standing Supreme Court order
The Central Bank of Nigeria (CBN) has declared that the N200, N500, and N1000 old naira notes have ceased to be legal tender in Nigeria since the expiration of the February 10, 2023 deadline.
The declaration was made by the Branch Controller of the Central Bank of Nigeria (CBN), Bauchi, Haladu Idris Andaza.
Tribune reports that Andaza, however, explained that Nigerians with the old naira notes can swap them at any of the CBN branches nationwide.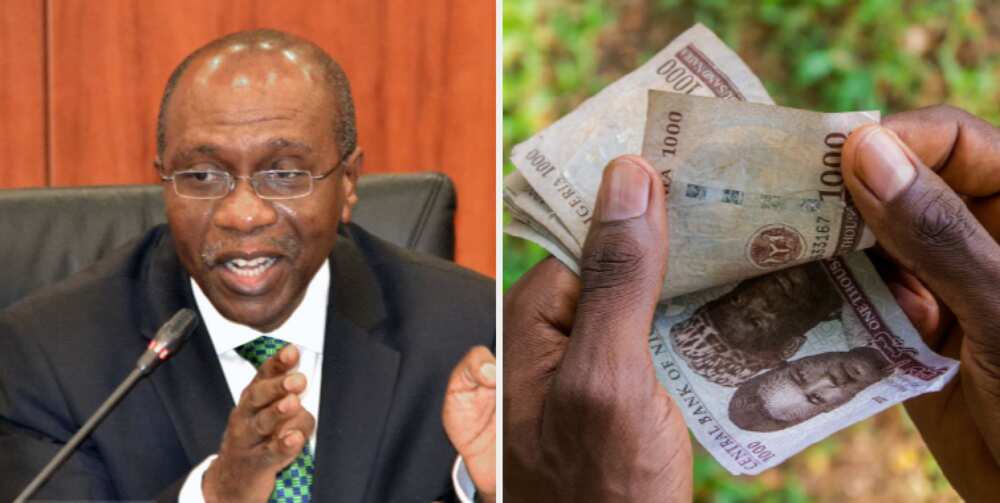 CBN clarifies legal status of old naira notes
Speaking with journalists, Andaza said:
"In the last 24 hours, we have been besieged with queries from all angles of the general public concerning our operational guidelines on the old currency notes; nonetheless, there are so many issues here and there that people have been asking about.
"For the avoidance of doubt, we desire to state unequivocally that the CBN is ready and willing to accept all of those old notes subject to specific restrictions and requirements."
He restated that customers are free to come to the CBN branches as Commercial Banks will no longer accept the old notes, DailyTrust reported.
His words:
"Consequently, the management of the CBN decided that those customers will have a sigh of relief by coming to the offices of the CBN in all the 36 states in the Federation, including FCT, to deposit their money."
CBN plans to pump new naira notes into circulation
Meanwhile, the Central Bank of Nigeria is preparing to make N500 billion of new naira notes available to banks and, more crucially, Nigerians.
Due to the lack of new naira notes, Nigerians and PoS operators have been forced to continue trading with the old currency.
It is expected that the apex bank's plan to pump more cash would push the value of new naira notes in circulation closer to N1 trillion.
Source: Legit.ng