Buhari, Emefiele Strategise as More State Governors Challenge Legal Status of Old Naira Notes at Supreme Court
President Muhammdu Buhari and the CBN governor, Godwin Emefiele, have decided to sit down again and discuss the challenges facing the new naira notes
It is less than 48 hours before the Supreme Court said it would give a final verdict on the status of the new naira notes
However, several more states have indicated an interest in ensuring the old naira notes remain legal tender
It all began with three governors, but the number of governors opposing the Central Bank of Nigeria's deadline for using old naira notes at the Supreme Court has increased to five.
The suit, which was initially filed by Kaduna, Kogi, and Zamfara, states, now has Ondo, Kano, and Ekiti states as co-applicants.
Rivers state is also indicating its preparedness to do the same.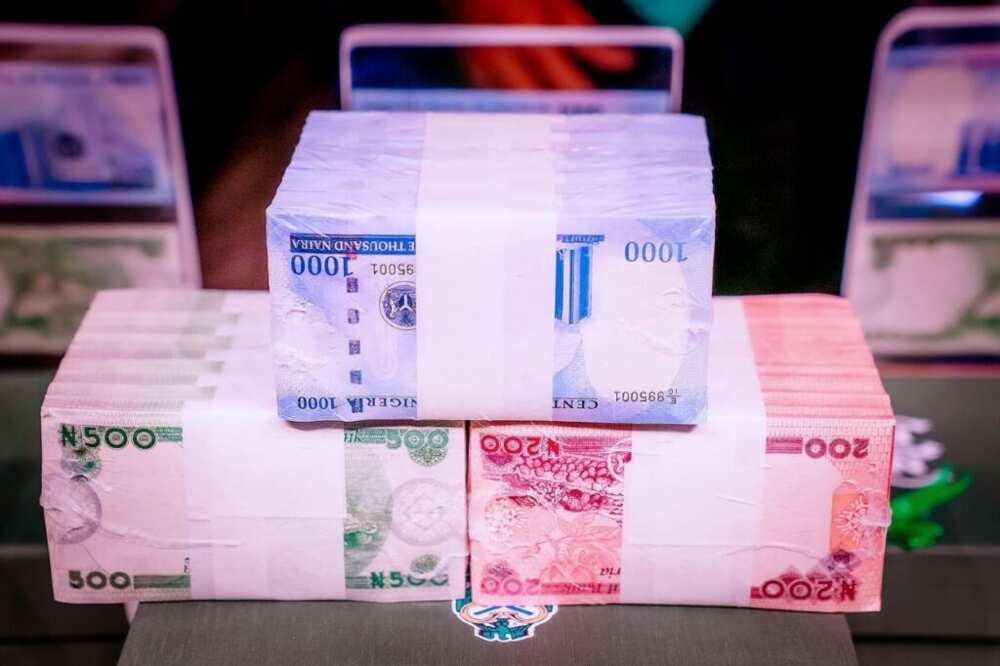 CBN deadline for old naira notes
The CBN had set Friday, February 10, 2023, as the deadline for using the old N1000, N500, and N200 notes. At the same time, an extra seven days was given for it to be submitted to CBN branches nationwide.
However, states are pushing for the old naira notes to circulate with the new notes, a plea that has raised concerns about vote buying in the forthcoming general elections.
CBN defends naira redesign policy
On its part, the CBN has continued to stand its ground that its policy is good for the economy and not targeted at anyone.
Aisha Ahmad, the deputy governor of CBN's Financial System Stability, when she appeared before members of the House of Representatives, revealed that the policy would foster a safe, credible, and efficient payment system that is the pride of all Nigerians and the envy of the World.
Buhari meets Emefiele
Meanwhile, at the Presidential Villa in Abuja, President Muhammadu Buhari is meeting with the Governor of the Central Bank of Nigeria, Godwin Emefiele.
The meeting's agenda has not yet been made public. However, it is assumed that the main topic of discussion would be the plans for the Supreme Court case on Wednesday, February 15, 2023.
Cash Scarcity: Banks Flout CBN Directives, Secretly Close Early, Set Withdrawal Below Approved Limit
The cash crunch in Nigeria has forced some banks to readjust their operating hours and the approved withdrawal limits set by the Central Bank of Nigeria (CBN).
Other banks have reduced the amount dispensed via their ATMs below CBN-approved limits and over-the-counter withdrawals to N5,000.
In December 2022, the Central Bank of Nigeria Governor, Godwin Emefiele, stated that the banks have sufficient new naira notes.
Source: Legit.ng