Elon Musk Makes N4.45trn in One Week, Now One Step Closer to Reclaiming Title as World's Richest Man
Elon Musk, the owner of Tesla, is getting closer to recovering his status as the world's richest man by the day
After topping the billionaire list for nearly a year, Musk was deposed by French billionaire Bernard Arnault and his family
Elon Musk has now earned over N4.45 trillion in one week to narrow the wealth gap between himself and Bernard Arnault
Elon Musk, on Monday, February 6 2023, made a whopping $3.9 billion(N1.81 trillion) to push his total earnings in one week to N4.45 trillion($9.8 billion).
Musk's earnings on Monday, February 6, is more than the entire N1.76 trillion budget of Lagos State for 2023.
The Telsa CEO now has a total wealth of $188.1 billion compared to $178.3 billion net worth as of January 31, 2023, according to Forbes.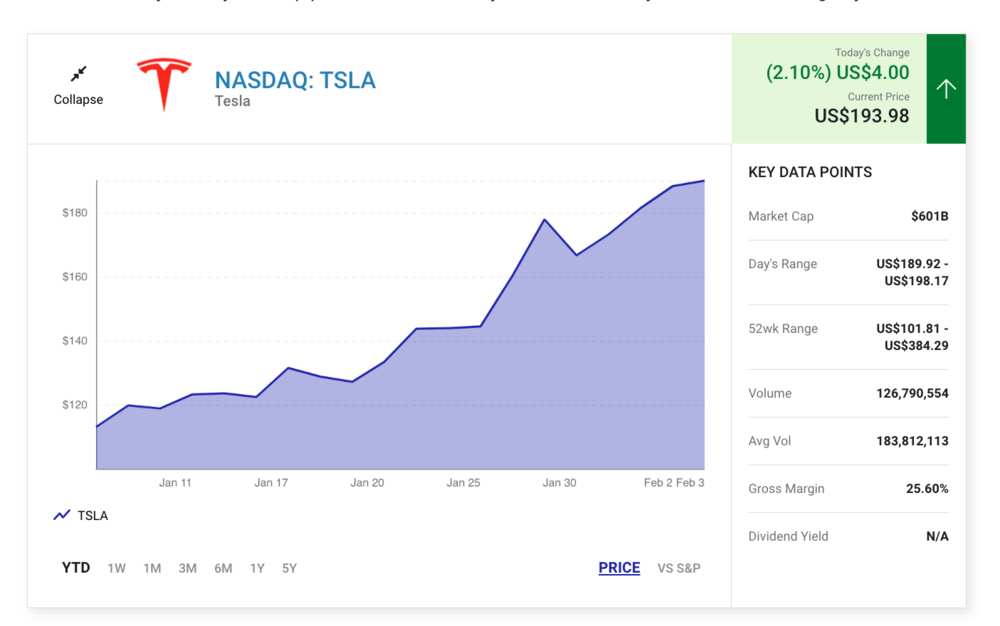 Musk's newfound wealth means he is $29.1 billion away from catching up with Bernhard Arnault, the current richest man in the world.
Bernhard Arnault, as of Monday, February 6, has a total net worth of $217.2 billion.
How Elon Musk is closing the gap
Musk started the month of February in a powerful way compared to how he began January 2023.
As of January 1, 2023, the Forbes billionaire index noted that Musk only had a net worth of $136.9 billion. On the other hand, Arnault had $183.0 billion. This was a gap of $46.1 billion.
The remarkable recovery shows that in the next few weeks, Musk will regain his position as the world's richest man.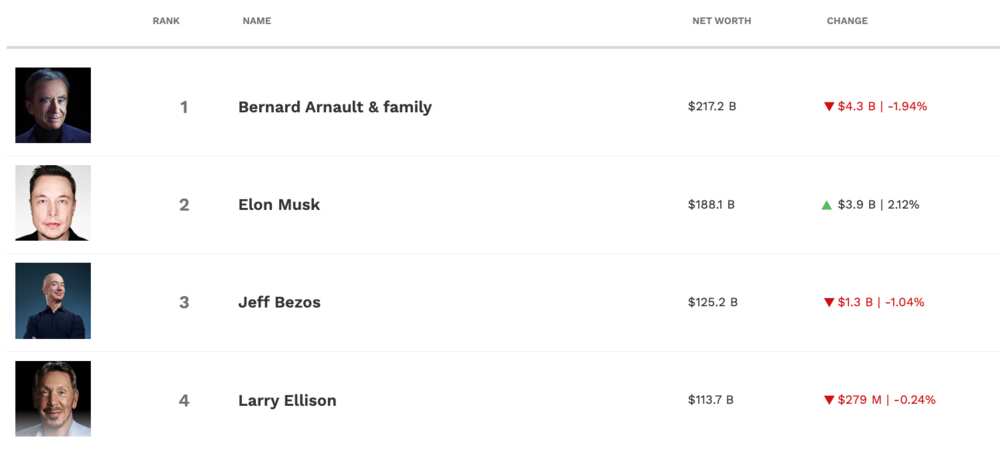 List of wealthiest men in the world as of Monday, February 6, 2023
Bernard Arnault & family- $217.2bn
Elon Musk- $188.1bn
Jeff Bezos- $125.2bn
Larry Ellison- $113.7bn
Warren Buffett- $107.0bn
Bill Gates- $105.2bn
Carlos Slim Helu & family- $89.1bn
Larry Page- $88.9bn
Sergey Brin- $85.2bn
Steve Ballmer- $83.1bn
Rabiu to overtake Dangote as the richest man in Nigeria
Meanwhile, the billionaire race in Nigerian is becoming more interesting as Rabiu Abdulsamad closes in on Aliko Dangote
Abdulsamad is now comfortably the second richest man in Nigeria despite starting the year in third.
A Legit.ng analysis shows that Rabiu's wealth growing at N3.4 billion daily has helped him close the gap.
Source: Legit.ng