Jessica Hahn bio: age, net worth, husband, where is she now?
Jessica Hahn came into social notoriety following the revelation of how she was allegedly assaulted by the television evangelist, Jim Bakker, at the age of 21 when she was hired as the church secretary. Unfortunately, after the Jim Bakker Jessica Hahn incidence, Bakker was stepped down as the chief of Heritage USA and PTL Satellite Network in 1987.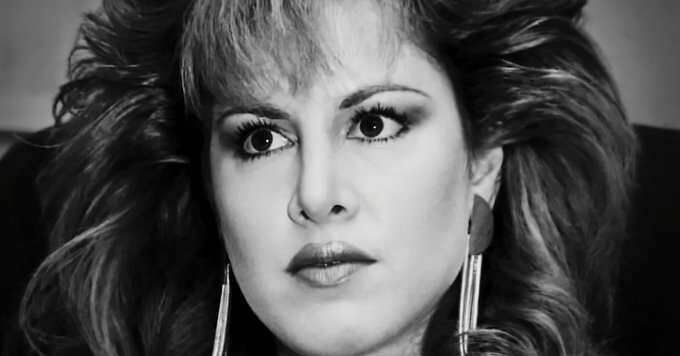 Who is Jessica Hahn? Jessica is an American model and actress. She repeatedly featured in The Howard Stern Show throughout the 1980s and the 2000s. Also, in 1987 and 1988, she starred in Playboy movies.
Jessica Hahn profile summary
Full name: Jessica Hahn
Birthdate: 7th of July, 1959
Birthplace: Massapequa, New York, USA
Age: 60 years old
Nationality: American
Horoscope: Cancer
Height: 1.63 m
Weight: 54 kg
Hair colour: Red
Colour of the eye: Brown
Vocation: Fashion model and actress
Relationship status: Married
Partners: Ron Leavitt (late), Frank Lloyd
Parent: Jessica Moylan
Jessica's early life
Jessica Hahn's mother is Moylan, but there is no information regarding her dad. She was bred in the neighbourhood of Long Island. There are limited data concerning her schooling. Nonetheless, it is established that she finished from Massapequa High School in Long Island, New York. In 1989, she lost her mother, as a result of anorexia.
The American model and actress is a die-hard-fan of President Donald Trump. According to her, Donald is what their nation needs because he is a businessman. She went as far as defending the harassment claim against Donald and concluded that she would not believe until she saw concrete evidence.
How old is the model?
Jessica Hahn age is currently 60 years. The model and actress was born on the 7th of July, 1959, in Massapequa, New York, United States of America.
Her career information
She has delved into writing on social media platforms. Jessica Hahn today writes a series on her Facebook page which she termed as pretty dull and sweet. She took to her Twitter page and wrote, "I'm very different, believe it or not, I'm conservative." She loves to publicize MAGA - the acronym for Make American Great Again.
In November and December 1987, and September 1988, she posed without clothes for Playboy, shortly after the disclosure of the televangelist scandal. She also featured in several television shows and movies, including Married....with Children as Esther, Unhappily Ever After as Miss Taylor, Blossom as Girl #1, Dream On as reporter 1. However, there are no clues as to whether she would come back to modeling and acting.
What really happened to Jessica Hahn?
According to the American model and actress, she revealed that Jim Bakker, alongside John Wesley Fletcher, numbed and ravished her for about fifteen minutes on a hot afternoon in December 1980, while she worked for Bakker's church. According to reports, she was given a whooping sum of $279,000 to hush her and conceal the shameful act. The payment was disbursed from PTL's fund through one of Bakker's colleague, Roe Messner.
Bakker, who was the mastermind behind all monetary decisions for the PTL organization, supposedly hid two sets of books to cover up the computation irregularities. However, some correspondents led by Charles Shepard from The Charlotte Observer interrogated and distributed several papers as regards the PTL institution finances.
This singular act led to Bakker's concession and the publication of Hahn's claim. In 1989, Bakker was sentenced to five years imprisonment for extorting PTL's partners by overselling available rooms in the Heritage Grand lodge in Fort Mill. He wrote and publicized a book, I was wrong, in 1996 after he was released from the cell. In the book, Bakker acknowledged that he had intercourse with Hahn, although he knew it was wrong. However, he argued that the intercourse was without coercion.
Hahn once contemplated turning her life story to a book, but she feels she does not have the patience needed in writing one. Before this time, she was very effective in the show business during the 90s. Jessica Hahn hot figure was well-pronounced, and many entertainment fans love to view her pictures.
What does Jessica Hahn look like now?
It is over three decades since the Jessica Hahn Jim Bakker event happened, but the look on Hahn's face whenever she remembers the event conveys anger. According to her, she is still mad at the man who manipulated her with power and an image of God into having []. She stressed that the incidence implicated the rest of her life.
Where is Jessica Hahn now?
Jessica Hahn now lives on a ranch north of about 45-acre with her sweetheart and her pet turkey named Pearl in Los Angeles. It appears like the model has developed an interest in other things apart from modeling and acting. Now, she keeps a quieter profile than she did some years ago.
How much is Jessica Hahn worth?
Jessica Hahn net worth is estimated at $1 Million. She has made a considerable amount of money from her acting, modeling and writing careers.
Is Jessica Hahn married?
Yes, she is married. In December 2017, she revealed that she is wedded to Frank Lloyd, a film stuntman. Before she got married to Frank, she was briefly in a romantic relationship with comedian Sam Kinison and also featured in his music video, Wild Thing, in 1988.
After the breakup, she commenced an affair with the co-producer of Married....with children, Ron Leavitt. They were together until his demise in 2008. The former Jessica Hahn husband Leavitt was an essayist and a producer; he died of lung cancer.
From the look of things, Jessica Hahn was able to break through the challenges and hurdles that life posed to her. Even though the process of overcoming the stigma, in the beginning, was challenging, the tide has turned, and things are better with her. Today, she boasts of a wonderful husband, a great home, and she also enjoys the beautiful life she has carved for herself.
Source: Legit.ng