Billionaire Elon Musk Gives His Opinion on Civilisation, Human Progress and Thinks You Should Die
World Richest man, Elon Musk has explained death is critical to human progress as people rarely change their minds
He maintained that death is "important," and that scientists' theories about prolonging life make little sense.
As at Wednesday 8 December, data from the Bloomberg index put Elon Musk wealth at $278 billion
Billionaire Tesla CEO Elon Musk has argued that if humans should live forever, the world might become very rigid where new ideas cannot succeed.
Musk who is attempting to journey humans to outer space denied rumors that he is researching the secret to immortality.
Business Insider reports that Musk denied knowledge of any secret technology to combat aging, and he is not interested.
Moreover, even if humans could live much longer, Musk said that wouldn't be such a good thing for human society on the whole.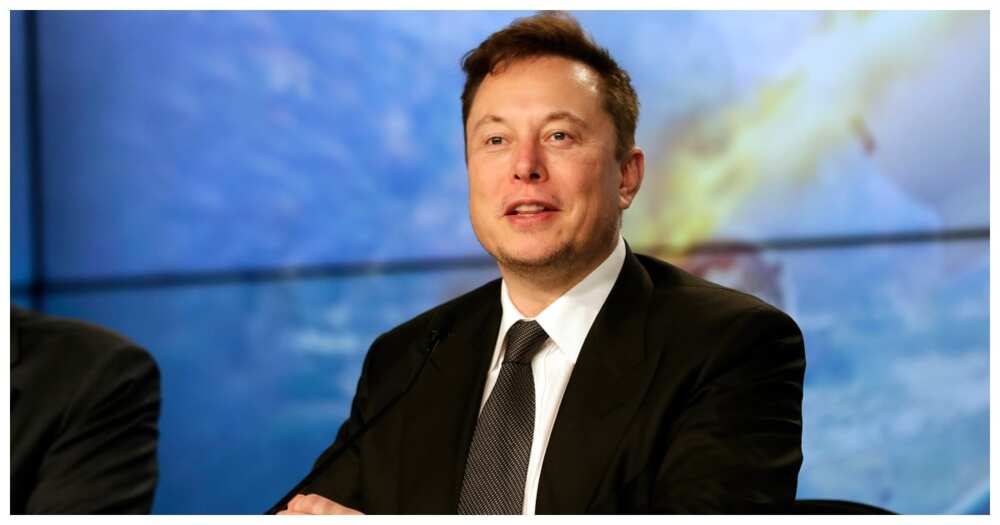 PAY ATTENTION: Install our latest app for Android, read best news on Nigeria's #1 news app
In an interview at the Wall Street Journal's CEO Council Summit Musk said:
"It is essential for us to die because most individuals do not alter their minds; they simply die. If you live forever, we may create a terribly ossified society in which fresh ideas are unable to prosper."
Musk argued, if individuals lived longer or were immortal, it may have a negative impact on society by allowing ideas to stagnate and fester rather than being improved or superseded by subsequent generations of people.
This isn't the first time Musk has spoken out against the impact of aging populations on everyone else: he recently advocated for age limitations on entering public office, and reaffirmed similar thoughts at a conference.
He added:
"I'm not making fun of aging; rather, I'm saying that if we have individuals in extremely significant positions who must make judgments that are crucial to the country's security, they must have adequate presence of mind and cognitive capacity to make those decisions correctly. Because the entire country is reliant on them."
For example, the current President of the United States is 79 years old and was born during World War II. The last US president died at the age of 74. Because they are both beyond the age of 70, neither guy would have been eligible to take office.
Elon musk is worth over $300 billion, more than Africa's entire GDP
A recent net worth of $335 billion indicates that Elon Musk has acquired more money than the whole GDP of his native country.
South Africa Musk's financial clout exceeds that of investor Warren Buffett, with Tesla's CEO estimated to be three times wealthier than the well-known philanthropist.
Musk's net worth recently increased due to an 8.5% gain in Tesla's shares and a 65.6 percent increase since the beginning of the year.
Source: Legit.ng