CBN Reveals 488,000 eNaira Wallets Downloaded, 78,000 Merchants Registered Globally as Transactions Hit N60m
On October 25th, the Central Bank of Nigeria (CBN) officially unveiled eNaira to the public with speed wallets for customers and merchant wallet
Despite the mixed reaction that trailed the launch, CBN has revealed public acceptability from over 160 countries
Although it admitted concerns, CBN assures that efforts have been taken to protect users from hackers
The Central Bank of Nigeria (CBN) has revealed in the last 24 days 488,000, consumer wallets and about 78,000 merchant wallets have been registered with downloads coming from over 160 countries.
CBN also revealed that 17,000 transactions amounting to over N62 million with the average transaction being about N3,800 each were recorded as well.
The apex bank stated this at a Masterclass with the theme: Central Bank of Nigeria Interventions as Fulcrum for Economic Diversification', an event organised by the Centre for Financial Journalism in Lagos.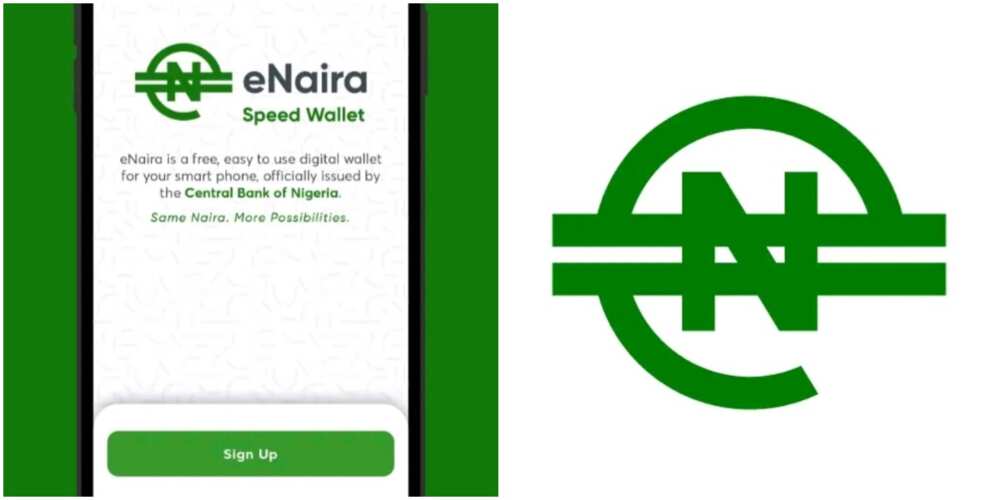 Speaking at the programme the Director of Corporate Communication Department of the bank, Osita Nwanisobi, said the apex bank also claimed that the project had received positive reviews from Nigerians, noting that the multi-layered security encryption of the digital currency has enhanced its security.
According to the Guardian, Nwanisobi also spoke on the various interventions embarked by the leadership of Godwin Emefiele which he said have been people-centric in an effort to ensure that all Nigerians, especially the ordinary folks, benefit from the economy.
He said:
"These interventions do not just happen, they are well-thought-out responses by the CBN to exigencies. You would recall that when he (Godwin Emefiele) assumed office in 2014, he promised to run a people-centric CBN and a financial system that would meet the needs of the average Nigerian"
Nwanisobi also added that the interventions were practical efforts to diversify the economy, stressing that the CBN under Emefiele had been at the cutting edge of initiatives to truly diversify the economy.
"The interventions were responses to market failures, stressing that no responsible central bank would sit back and watch the economy collapse"
He also traced the evolution of interventions by the CBN to 1979, saying the global financial crisis of 2008/2009 threw up multiple challenges the CBN had to respond to.
CBN gives reason why eNaira is better than cryptocurrency
In a related story, the Central Bank of Nigeria (CBN) has urged Nigerians to embrace the bank's digital currency, eNaira.
According to CBN, the eNaira is no different from the paper currency and Nigerians must be proud of it.
The Apex bank went further to encourage Nigerians to choose eNaira over cryptocurrency for various reasons which include acceptability.
Source: Legit.ng