Nigeria Customs Kick as Lagos State Slams Fresh Tariff on Imported Tokunbo, New Vehicles
The Lagos State government has slammed new charges on imported vehicles in the state
The Motor Vehicle Administration Agency (MVAA) imposed a charge of N4,600 on used and new vehicles coming from Lagos ports
The new charge has drawn the ire of Nigerians and the Nigeria Customs Service, which said the move would increase the cost of vehicles in Nigeria
Lagos State, via Motor Vehicle Administration Agency (MVAA), has slammed a new charge of N4,600 on all imported vehicles coming from Lagos ports. The tariff is known as Temporary Vehicle Tag (TVT).
About 240,000 used and new vehicles are shipped to Nigeria annually via Lagos ports.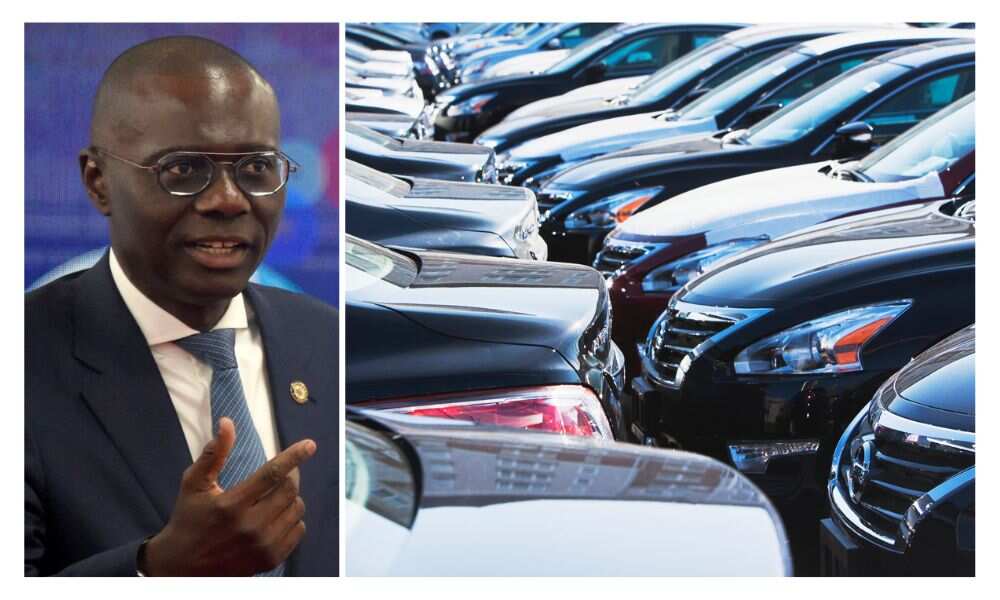 Clearing agents to get stickers after paying TVT
The new tariff differs from Wharf Landing Fee collected on all cargoes, including vehicles, by the state government.
PAY ATTENTION: Share your outstanding story with our editors! Please reach us through info@corp.legit.ng!
According to The New Telegraph, the Nigerian Ports Authority linked the TVT payment to Terminal Delivery Order and asked terminal operators not to release any vehicle without evidence of payment.
Reports say that after payment of the new tariff, clearing agents would be issued a sticker to be placed on the vehicle, which permits it to drive around Lagos with a validity of one month.
The Temporary Vehicle Tag is in Lagos State Wharf Landing Collecting Authority in Apapa in Lagos.
The move is for security reasons
Gboyega Adebayo, Chairman of the Lagos State Wharf Landing Collection Agency, said that the TVT differs from Wharf Landing fees, stating that it is strictly for security reasons, especially against the importation of arms and ammunition and people using imported vehicles as cover to import illicit arms.
Adebayo said:
He said the landing fees are based on goods imported into Nigeria via the Wharf, stating that they are security issues.
"Vehicles are imported into this country without any number to identify them; when they leave the port premises, they could be used for criminal activities, or they could even have an accident killing people; how do you identify the vehicles that did it?" He said.
Analysts have slammed the new tariff by the state government, stating that it will heavily impact the cost of vehicles in the country as Nigerians would be burdened with the cost of the new charge.
The new tariff, alongside the ones imposed by Nigeria customs, will drive the cost of imported vehicles through the roof, putting them out of the reach of average Nigerians.
EFCC gets the list of 600 vehicles smuggled into Nigeria from FBI
Legit.ng reported that according to the Economic and Financial Crimes Commission (EFCC), it received a list of 600 smuggled vehicles into Nigeria from the Federal Bureau of Investigations (FBI).
EFCC's Moses Oguzi revealed this at a recent event in Lagos.
BusinessDay reports that Oguzi said most fraudsters use money obtained from crime or fraud to buy expensive vehicles, saying that many cars on car lots do not belong to car dealers. They buy expensive cars and ship them down
Source: Legit.ng