UBA Takes Over Dubai-Based Stallion Group's Assets Over N156 Billion Debt, Lists Kuda, Opay, Others
The United Bank for Africa has taken over the assets of one of the biggest conglomerates in Nigeria
A Federal High Court in Lagos granted the bank the order to take over the assets of Stallion Group
The court named other financial institutions, such as Opay, Kuda, and Moniepoint, in the suit
Pascal Oparada has over a decade of experience covering Tech, Energy, Stocks, Investments, and Economy.
The United Bank for Africa (UBA) has taken over the assets of Stallion Nigeria Limited and its affiliates in Lagos, Port Harcourt, and Kano.
This followed a Federal High Court order in Lagos in an alleged N156 billion debt suit against the company.
A report said the bank's receiver and court bailiffs, accompanied by police officers on Friday, November 10, 2023, executed the orders in three cities.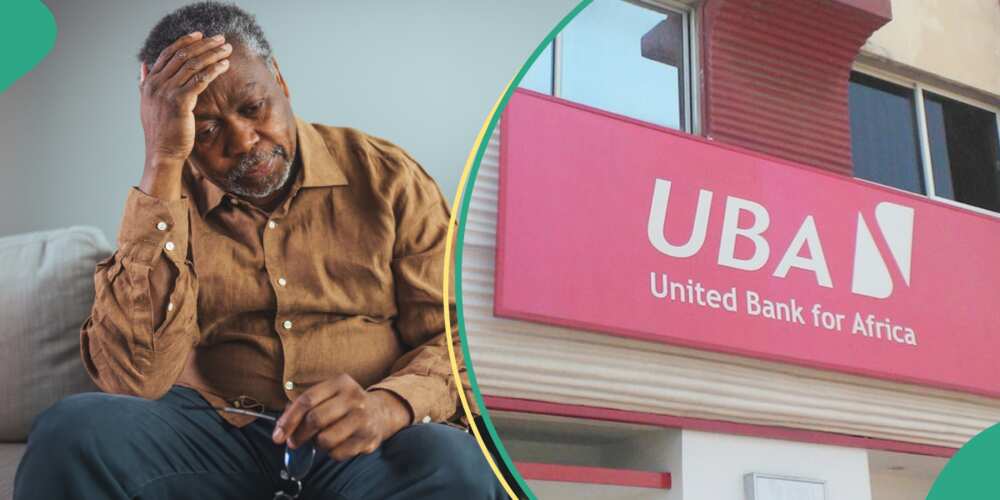 The order affects the company's N150 billion assets in financial institutions
Justice Akintayo Aluko made the order on October 20, 2023, after hearing Tomilolu Adamolekun, who appeared with Mohammed Usman and moved the motion ex-parte as counsel for the plaintiffs/applicants, supported by an affidavit deposed by Anthony Chilaka in the suit.
The order will subsist pending the hearing and determination of the motion on notice, which the court adjourned till November 20, 2023.
Vanguard reports that the affected assets are at the Trans Amadi Industrial Layout in Port Harcourt, KM17, Lagos Badagry Expressway, Lagos state, and No. 54, Challawa Industrial Estate, Kano state, Nigeria.
The order also affects Stallion's N156 billion in commercial, micro, and other financial institutions across Nigeria.
Financial institutions affected by the order
The first defendants are Stallion Nigeria Limited (in Receivership), Von Automobile Nigeria Limited, Popular Farms and Mills Limited, and Havana Nigeria Limited.
Others are KRBL Food Industries Limited, Qingi Motorcycle Manufacturing, Stallion Auto Keke Limited, Stallion Motors Limited, The Honda Place, Yokohama Construction Limited, and Mr Sunil Vaswani.
UBA listed all the commercial banks in Nigeria as well as Kuda Microfinance Bank, Moniepoint, Piggyvest, Cowrywise, Opay Digital Services, the Federal Ministry of Defence, and the Federal Ministry of Finance as 12th to 44th respondents in a Mareva Order to protect the Res (subject matter) of the suit.
The court granted an interim injunction restraining the defendants or anyone else from selling or leasing in whatever form any of the Stallion Group's assets or properties covered by the order.
Stallion Group is a conglomerate founded in 1969 with headquarters in Dubai. The group is one of the largest in Sub-Saharan Africa. It has an extensive international presence in 18 countries, 72 locations, and over 10,000 employees.
UBA is among Nigerian banks with the highest customer complaints in 2023
In a previous report by Legit.ng, seven of Nigeria's top commercial banks reported receiving 4.57 million customer complaints in a year from January 1 to December 31, 2022.
The 2022 complaint figures represent an increase compared to customer complaints from the surveyed banks in 2021.
These figures were captured in the banks' annual financial reports, which were submitted to the Nigerian Exchange.
Access leads, UBA 3rd: Top Nigerian banks with highest loan amounts to customers in 2023
Legit.ng also reported that Nigerian banks listed on the Nigerian Exchange significantly increased their lending to customers during the first half of 2023.
According to data obtained by Legit.ng, 11 banks, as of the end of June 2023, have disbursed N26.83 trillion to their customers.
The banks surveyed were First Bank Holding Company, Access Holding Company, Zenith Bank, Guaranty Trust Holding Company (GTCO), United Bank for Africa (UBA), First City Monument Bank (FCMB), Fidelity Bank, Stanbic IBTC Bank, Sterling Bank, Unity Bank, and Wema Bank.
Source: Legit.ng