Banks Slash Travel Allowance, Reduce Foreign School Fees For Nigerian Students Over Dollar Scarcity
Nigerian banks have reduced the request time for school fees and travel allowance
The banks also reduced Business Travel Allowance and Personal Travel Allowance
Access Bank and First Bank are some of the first banks to implement the new restrictions because of dollar scarcity
Nigerian banks have sent messages to their customers informing them of a possible upward review of the processing time for getting forex for international school fees to 120 days from 48 hours.
The banks also slashed dollars for personal travel allowance (PTA) and Business Travel Allowance (BTA) by about 50 and 60 per cent to $2,000 from $4,000 and $5,000, respectively.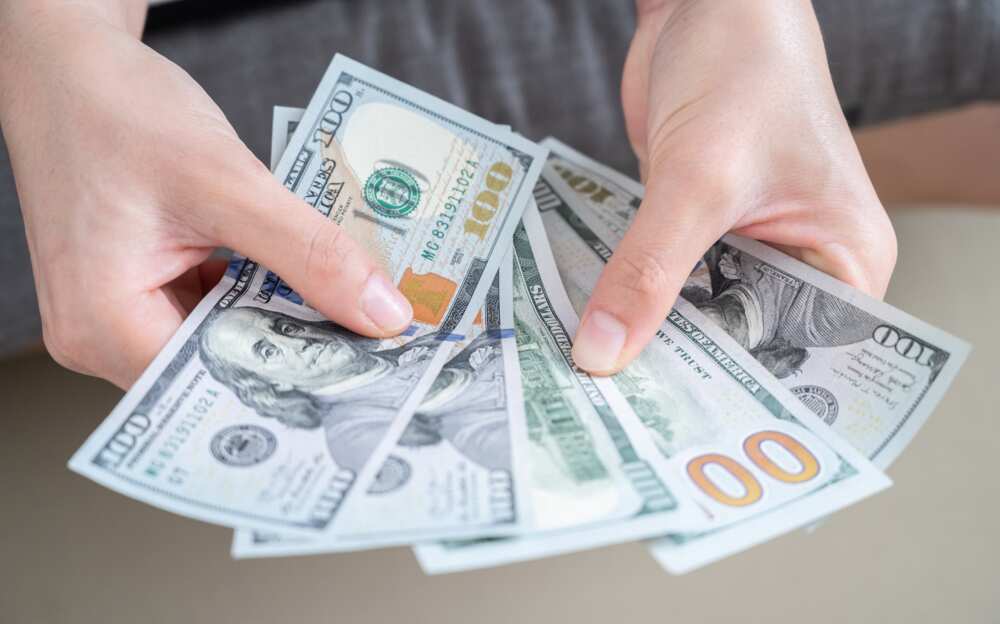 Access Bank sends notice
Access Bank, one of the top banks, notified its customers of the changes in an email.
The bank said:
"PTA / BTA requests have now been processed a maximum of twice annually per applicant to $2,000 per application, where the request is within 14 days of the travel date. International school fees and Upkeep requests are processed within 120 days of approval.
"All applications are processed and disbursed subject to FX availability of proper documentation, provided the account to be debited is sufficiently funded to cover the Form A charge and other processing fees.
"Kindly ensure your account is sufficiently funded to accommodate the value of the transaction and charges at the time of processing, "as any request not backed with an adequately funded account or the required documentation will be rejected and considered a new request upon re-submission. Updates on pending approved or rejected Form A requests are duly posted and accessible on the Trade Monitoring System portal."
According to reports, other banks will follow suit as Nigeria battles dollar scarcity.
The Central Bank of Nigeria directed banks to meet all PTA demands within 24 hours of application and respond within 48 hours if the application is about payment of school fees and medical bills.
Due to dollar scarcity, the processing time was reduced to 30 days and later to 60m days.
First follows suit
In 2022, First Bank told customers in an email that a minimum of 60 days was needed for processing school fees and upkeep/maintenance after submitting documents along with approved Form A at branches of the bank.
The First Bank's notice said payment of school fees was subject to a maximum of $15,000 per semester and limited to 2 semesters per session.
The bank kept the application for Upkeep to a maximum of $3,000 or equivalent in other currencies.
First Bank said:
"Payment of school fees for the current session must be made through FirstBank for Upkeep to be processed.
Application for Form A for (School fees, Student Upkeep, and PTA/BTA) must be processed on the Central Bank of Nigeria's Trade Monitoring System (TRMS) Platform. It must be in line with Regulatory Requirements."
Emefiele states why naira is falling, says National Card to commence January
Legit.ng reported that the governor of the Central Bank of Nigeria (CBN), Godwin Emefiele, has blamed the number of Nigerian students seeking foreign education for the depletion of the foreign reserves.
Nairametrics reports say the official foreign exchange received from crude oil sales into Nigeria's reserves has depleted steadily from over $3 billion monthly in 2014 to zero dollars in 2022, according to Emefiele.
He stated this at the 57th annual bankers' dinner organized by the Chattered Institute of Bankers of Nigeria (CIBN) in Lagos on Saturday, November 26, 2022.
Source: Legit.ng