Tony Elumelu Set to Receive Massive 60th Birthday Present from UBA's Impressive N210bn Profit
Tony Elumelu, who just celebrated his 60th birthday, is set to receive a considerable birthday present from his investment
UBA, a company with Elumelu as the chairman, has declared an impressive N210 billion profit before tax in 2022
Key indicators, such as gross earnings, total assets, customer loans, and deposits, also showed significant growth
United Bank for Africa (UBA) has released an impressive financial performance for 2022.
The audited financial results statement on the Nigerian Exchange showed that UBA's profit before tax increased by 31.2% to N201 billion in 2022 from N153.01 billion reported in 2021.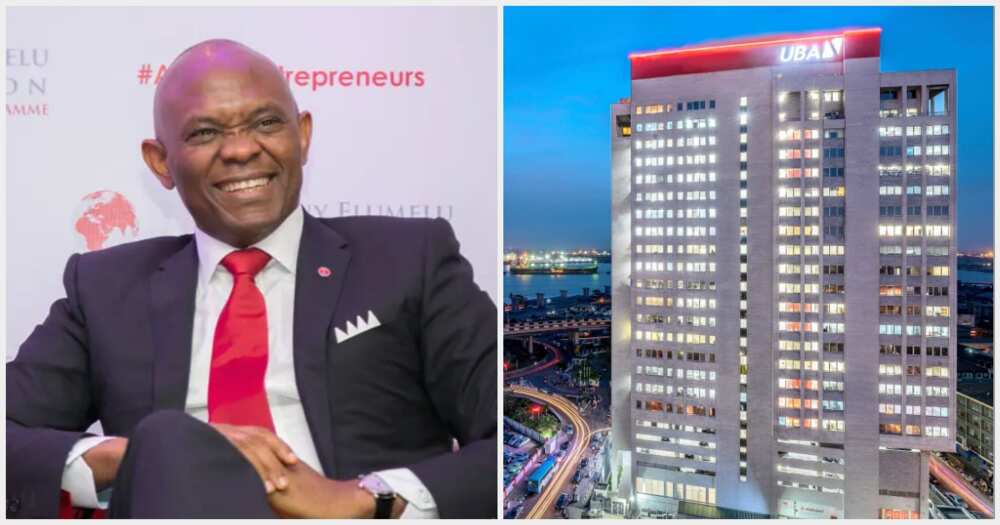 Furthermore, UBA's Profit After Tax (PAT) increased by 43.5% to N170.2 billion in 2022, compared to N118.7 billion in the previous year.
A Summary of key UBA numbers
Gross earnings rose to N853.2 billion, up 29.2% from N660.2 billion recorded in 2021.
Total assets grew by 27.2 %, crossing the N10 trillion mark to close at N10.9 trillion in December 2022, compared to N8.5 trillion in 2021.
Loans to customers increased by 21.4% to N3.4 trillion in 2022.
Customer deposits improved by 22.9% to N7.8 trillion, compared to N6.4 trillion recorded in 2021.
UBA Shareholders rewards
UBA has proposed a final dividend of 90 kobo for every ordinary share of 50 kobo for the financial year that ended on December 31, 2022.
This proposed dividend is subject to approval by shareholders at the upcoming Annual General Meeting (AGM).
If approved, the total dividend for the year would be N1.10 per share. The bank had already paid an interim dividend of 20 kobo based on its audited 2022 half-year results.
A dividend refers to a reward that a company gives its shareholders, cash or otherwise.
Tony Elumelu gets a big birthday present
Tony Elumelu, the chairman of UBA, who recently turned 60, is poised to receive over N2.1 billion with the proposed final dividend of 90 kobo for every ordinary share.
Elumelu owns 2,380,603,739(2.3bn) shares in the bank, consisting of 194,669,555 direct shares and 2,185,934,184 (2.18 billion) indirect shares, making him the largest shareholder.
More money for Dangote
In another report, Legit.ng revealed that Africa's richest man is set to walk home with over N293 billion as dividends from his cement company, Dangote Cement.
Aliko Dangote's cement company recorded a revenue jump of 16.96% in 2022, to hit a high of over N1.61 trillion.
Dangote's dividend is more than the budget of 25 states for the fiscal year of 2023.
Source: Legit.ng