1st to 3rd: Nigeria Is No Longer Africa's Biggest Oil Producer as Production Drops By 13.6% to 1.08mbpd
The Organisation of Petroleum Exporting Countries has released the oil production figures of member countries
The latest report shows Nigeria has again lost its place as Africa's biggest oil producer, as production declined by 13.6% in July
This means Nigeria lost its chance to earn more revenue from crude oil sales at a time the market is rebounding
The Organisation of Petroleum Exporting Countries (OPEC) revealed that Nigeria's oil production was 1.08 million barrels per day (mbpd) in July 2023.
The figure, based on direct communication, indicates a 13.8% decline in crude production compared to the 1.249 million barrels per day reported in June 2023.
OPEC disclosed this in its monthly oil market report for August 2023.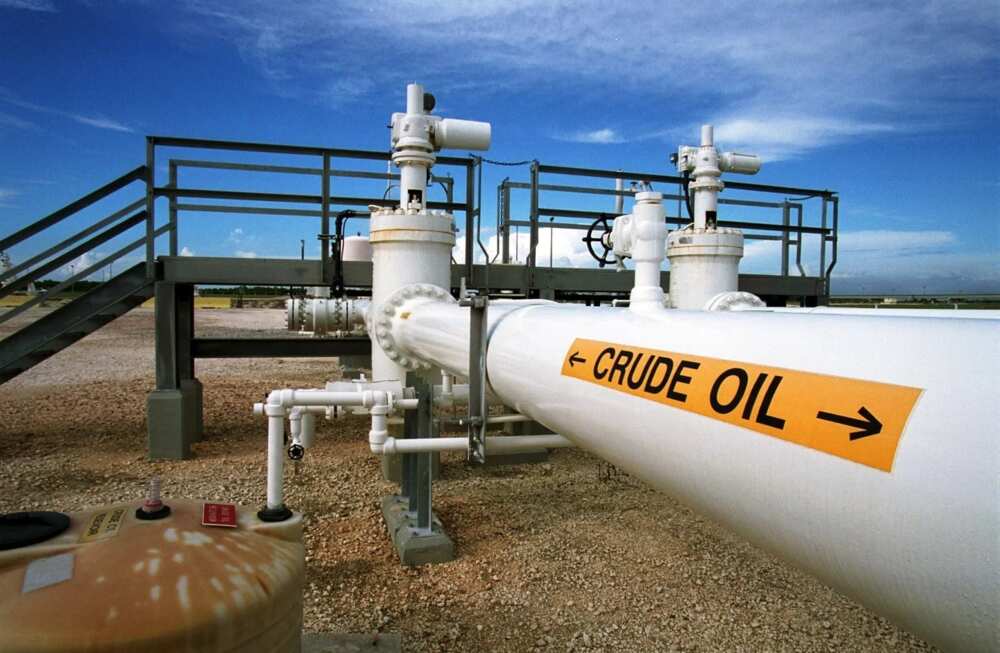 Nigeria's oil production against other African countries
The decline in Nigeria's oil production helped Libya to the summit as it reported an improved 1,173 mbpd in July.
Angola retained the second position after reporting 1.149mbpd production in July, up from 1.119 million the previous month.
The other oil-producing countries in Africa, Algeria, Congo, and Gabon, all reported production levels of 955,000, 282,000 and 62,000bpd, respectively.
Oil production based on indirect communication
However, Nigeria's oil production numbers were better when considering secondary sources, which involved figures based on reports from external trackers.
According to the OPEC report, based on secondary sources, Nigeria recorded a 1.255mbpd production level.
This is the highest among other African OPEC member countries.
Libya and Angola were said to have produced 1.110mbpd and 1.170mbpd, respectively, in July.
While Algeria, Congo, and Gabon all have 955,000, 270,000, and 60,000 barrels per day production.
Oil theft in Nigeria
One challenge with Nigeria's oil sector is theft, which President Bola Tinubu has promised to tackle.
As evident in the OPEC report, where the figures of other countries from both direct and secondary sources were almost the same, Nigeria shows a vast disparity.
Recently, a vessel named MT TURA II, owned by an undisclosed oil cabal, was intercepted on July 7th in Ondo state with 800,000 litres of stolen crude oil.
Additionally, on August 2nd, another vessel with a 1,117-ton capacity carrying 8,100 barrels of suspected crude oil was also intercepted.
Nigeria sold N21tn worth of crude oil in 2022, with US and India among biggest customers
Meanwhile, in another report, Legit.ng revealed that Nigeria sold crude oil in 2022 for N21.09 trillion, according to the NBS.
The sales were a 46.41% rise over the N14.41 trillion in sales reported in 2021. NBS included sales in its fourth quarter international trade report, which Legit.ng downloaded from the company's website.
According to research, Nigeria's N26.79 trillion total exports in 2022 comprised 78.74% of crude oil exports.
Source: Legit.ng